Top 10 Fallout 4 Terrifying, Creepy and Scariest Locations You Should Not Think Of Visiting
Fallout 4 is a beautifully crafted action role playing game, and one of the most amazing things, apart from the fighting system which I think is very entertaining, is the quality of locations. Locations are so good looking they almost seem to be hand made and have a lot of variety in style, and among those we find something which have a true horror vibe. This is the reason why we want to show you the top ten scariest, most disturbing and interesting locations you will find in Fallout 4, each one with its unique background and way to be a part of the game/series' lore. Read on and you won't regret.
MUSEUM OF WITCHCRAFT
Located in the northeastern area of the Commonwealth, to the east of Hugo's Hole, and just west of Salem, this museum is a remnant of what people in the Fallout universe used to do to witches. As it happens with many other locations in Fallout 4, you will meet a lot of mannequins depicted in the act of making something pretty scary or weird, but we won't spoil much more about it.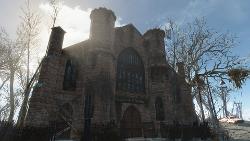 SANDY COVES CONVALESCENT HOME
More than scary, Sandy Coves Convalescent Home is a bit disturbing, as it is a prewar place for people who retired and wanted (or was wanted) to be handled by robots. The disturbing thing here is all the people in there are dead, but Mr. Handy keeps working just like anything changed from the first day.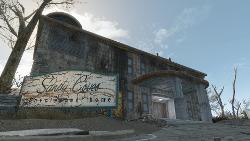 GLOWING SEA
If you played Fallout 4, you knew we were going to talk about this place today. It is among the most iconic and fascinating locations you'll meet in the entire adventure, as it is exactly where the atomic war which made the world a post-apocalyptic scenario got to an end, but it also is pretty scary since you will face some of the most disgusting and tough enemies in the game right there.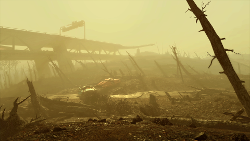 HALLUCIGEN, INC.
Well, the name says it all: Hallucigen, Inc. is the place where you will, precisely, be hallucinated by... something you'll meet in there and we don't want to spoil right now. Beware you won't be the only one affected by hallucinations, as people and robots from the same factions will fight each other in the middle of them.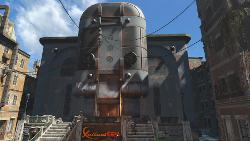 PARSONS STATE INSANE ASYLUM
It is an asylum, so this would be enough for you to be a bit scared by this place, but what happens in there is the exact reason why you should. In your quest to finding and helping Lorenzo you will see things which usually are not part of the way Fallout 4 presents missions, so have fun.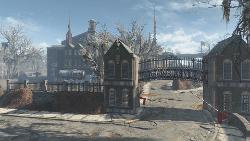 FOREST GROVE MARSH
While it isn't exactly scary, Forest Grove Marsh is among the most dangerous locations you will find in Fallout 4, as everything is subject to mutations and radiations. If you want to get out alive from there, you will need to be really careful about water and feral ghouls, since every contact with them will harm you severely.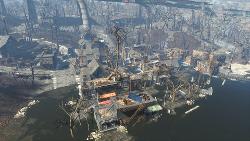 GENERAL ATOMICS GALLERIA
Another very interesting place to discover but not be in, General Atomics Galleria is a location completely ruled by robots, somewhere you'll need to be really careful not to make things degenerate in firefights and situations you wouldn't like to be part of. If you don't mind that, that place is pretty nice to explore.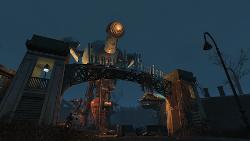 FEDERAL SURVEILLANCE CENTRE
Another remnant of how things were supposed to be after the Great War but have gone terribly bad, Federal Surveillance Centre was a place for surveillance experts to have repair from radiations and keep spying people's behaviours after the atomic bombs dropped. You won't see any person alive in there, by the way.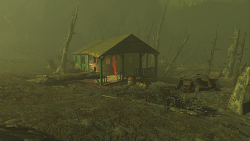 VAULT 75
Something inspired by the Huxley's Brave New World, Vault 75 was the place where children were genetically selected to be part of the new society which would arise from the ashes of the atomic bombs dropped in the Great War. You will notice something went so wrong.
SKYLINES FLIGHT 1981
Ghouls in this location are all called Mr. This and Mrs. This, which is pretty disturbing to start with, and if you go to the pilot's place you will be able to see what happened in the last few moments when the flight was crashing down from the sky.