Top 5 Weapons in Far Cry Primal that help you Survive
Ubisoft returns with the Award Wining franchise Far Cry and a brand new innovative open world gameplay. Far Fry Primal will feature breathtaking environments, unpredictable savage encounters and massive beasts from the Stone Age as the game sets during 10000 BCE. The player takes control of a Wenja Tribesman names Takkar and rise to power and lead his Tribe from enemies and wild animals. Takkar needs to craft new weapons in order to Survive not only from the Wild but from the enemies like Udams and Izila who had majority or control over Oros.
In order to Survive, you must know which animals Tame and which Weapons should be crafted for a good battle. As the game sets during the Stone Age there is no possibility of Pistols and Assualt Rifles to be present in the game, all you have is the materials and crafting skills which will help you Craft different Weapons and use them. So We decided to gather the information and share with you for the Top 5 weapons to be used in Far Cry Primal which will help you survive.
Top 5 Weapons Help you Survive
There are various categories of Weapons in Far Cry Primal, but few of them are basic and very handy. It's important to learn new crafting skills in order to unlock new weapon upgrades. You have 5 different Key villagers which must be brought to your village, build and keep upgrading their Hut's(including yours) to unlock new skills. These Key villagers are Tensay, Dah, Roshani, Karoosh and Jayma. To unlock the Listed weapons below it is necessary to upgrade the Huts. So without any further ado, let's begin with weapon list.
Double Bow
One of the Most Dangerous Weapon in the game is the Double Bow. It can target Multiple enemies with a single shot. The Fire arrows are even better with speed as this is an expertly crafted bow with maxed Skill. You need to Upgrade Jayma's Hut to Level to in order to unlock the Double Arrow Skills.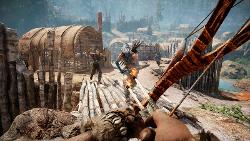 Sling
A deadly weapon made up of small stones. If you learn to swing it well with force then try aiming at your enemy to knock them out instantly. The sling can be unlocked early in the game as you manage to Bring Jayma to your village and start building a hut for her. Use it wisely and master it to headshots which will pierce enemy headgear.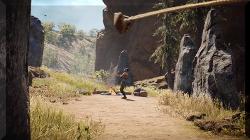 One-Handed Club
This Weapon must be upgraded as soon as possible you get hold of it. You will be unlocking it by completing the 'Defend Your Village' Mission, and upgrades are available at your own Hut so keep it upgraded. The level 1 Club will show you the power of a brutal weapon as it breaks anything with a lasting source of fire whereas the Level 2 can cripple multiple foes in a single swing. It is also capable of stunning the enemies if thrown on them from a distance.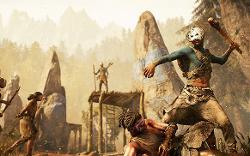 Spears
Now Spear are unlocked from the very beginning, but have you tried upgrading them? The Highest Level Spear that is the Level 5 Spear has a sharp stone on its tip which can penetrate the toughest of Hides in Oros. In order to upgrade to the last level, you must have 4x Rare South Maple, 4x Rare South Stone and 20x South Rock Dust materials and Upgrade Takkar's Hut to make it available.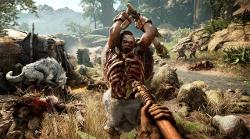 Stone Shard
Last but not the least is the Stone Shard which is a piece of flint but sharpened with a deadly throwing weapon. Once you upgrade it to level 2 it can penetrate most of the Enemy Masks. You can unlock it by bringing Wogah to your village and it only requires 3x Blood of Oros and 4x Animal Hide.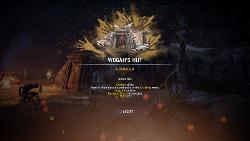 These were the Top 5 weapons you must use in Far Cry Primal in order to Survive, but remember to upgrade your Weapon bag to carry more of the items. For Crafting and Collectible information you can refer to our Far Cry Primal Wiki Page.