15 Best PS4 Co-Op Splitscreen Games That You must Play
There are Videogames which you must play co-op or Splitscreen on the same console. PlayStation 4 provides multiple couch co-op games which you can play on the same console with split screen. You like to enjoy the games the most when you play it with or against your Friends. There are some co-op games already out in the market while some are yet to be released for PS4.
We've compiled the 15 best games according to the overall scores and favorites. If you have any of your Favorite games, do post them in the comments below. So without any further ado, let's begin with the Co-Op Splitscreen Games for PS4.
15 Best PS4 Co-Op Splitscreen Games
There is one condition I already mentioned above; you will need both the devices the Smartphone and the console on the same Wi-Fi network or else the apps to fail to work.
A Way Out: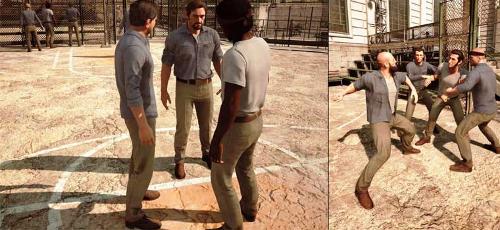 A Way Out is a purely Split-Screen game available for PS4, Xbox One, and Microsoft Windows. Two players can control two different characters Vincent and Leo who are trying to escape prison. Both have to do certain activities in coordination to plan out a safe escape. It also supports Online mode, where two players irrespective to their location can still play together.
Release Date: March 23, 2018
Genre: Action-adventure
Horizon Chase Turbo: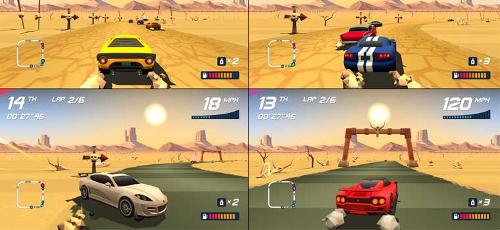 If you are looking to add a fast-paced speed racing game, then we have two on the list. The first is Horizon Chase Turbo, an old-school type racing game with tons of challenges and split-screen. It's an ideal game for home parties, group of 4-players can play together on a single console.
Release Date: May 15, 2018
Genre: Arcade racing game
Gran Turismo Sport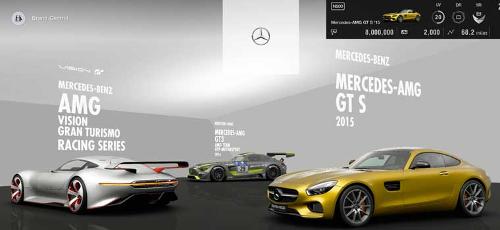 Gran Turismo Sport is available in 4K HDR that delivers mesmerizing graphics. You can build your garage and play endless challenges. The modes available are Single Race, Time Trial, Drift Trial, and 2-Player Split Screen. If you are looking for high-end graphics racing game then skipping to Gran Turismo Sport is more feasible compared to the above old-school arcade racing game.
Release Date: October 17, 2017
Genre: Racing game
Lego DC Super-Villains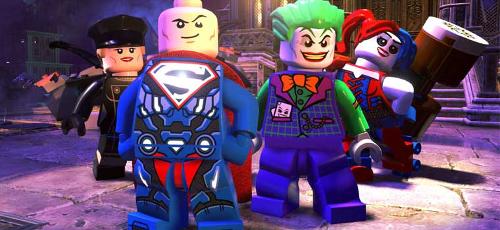 Lego DC Super-Villains gathers all super-villains in one arena. It is an open-world game with famous characters from the DC universe and is available for PS4, Nintendo Switch, Xbox One, and PC. In Split-Screen mode, two players can play together in vertical split-screen controlling two characters on a common objective.      
Release Date: October 16, 2018
Genre: Lego-Themed Action-adventure
Lego Marvel Super Heroes 2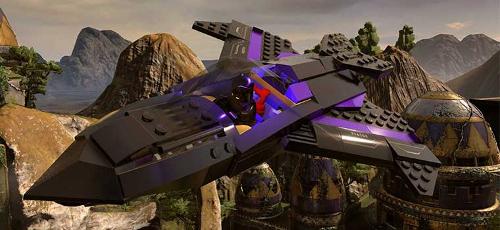 Another add-on in the Lego series with Heroes this time, this game takes you to 18 different locations and heroes from Marvel Universe. Play with iconic superheroes like Spider-Man, Thor, and Hulk. You will be exploring a lot here, and you can enjoy this game with your friends in split-screen.
Release Date: November 14, 2017
Genre: Lego-Themed Action-adventure
The LEGO Ninjago Movie Video Game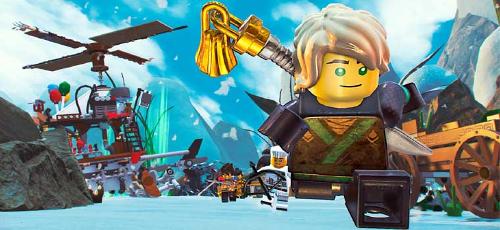 This Lego game is based on a Ninja theme; you will be playing as a warrior whom his goaded to defend Niniago city from evil Lord Garmadon. You will be performing various ninja stunts like wall run and high jump. The game has 8 action-packed locations to explore that you can enjoy with your friends and family.
Release Date: September 22, 2017
Genre: Lego-Themed Action-adventure
Call of Duty: WWII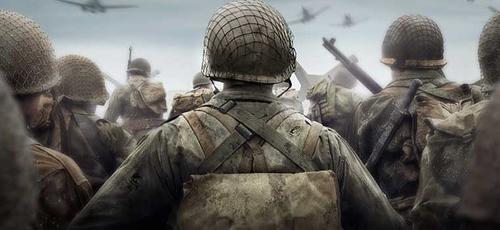 COD is a top-rated series of war game, and World War 2 pulls you in the chaos of war between countries. You will be in the shoes of a soldier who is fighting for this country; the game Co-op mode let you take an ally with you. Become the part of an iconic war of history.
Release Date: November 3, 2017
Genre: First-Person Shooter
Call of Duty Black Ops III - Zombies Chronicles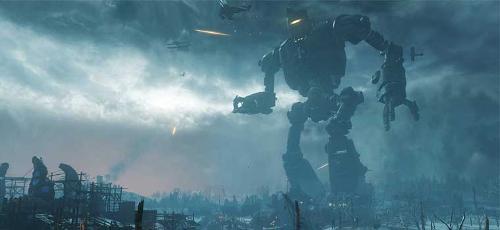 The world of war is a bit twisted by the brain-eating zombies, in Call of Duty Black Ops III - Zombies Chronicles the enemy is already dead. Zombies Chronicles brings 8 Remastered Zombies map and much action.
Release Date: November 6, 2015
Genre: First-Person Shooter
Star Wars Battlefront II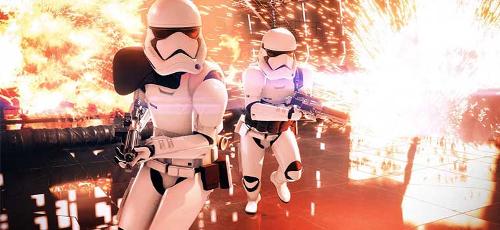 Star Wars Battlefront II features a story mode where you control Commander Iden Versio from Imperial Special Forces. The multiplayer section of this game takes you in the open area of 40 players, and it supports Split-Screen. Two players can fight side-by-side on a couch. It only works in Offline Arcade Mode on local Multiplayer. You cannot take the second player online.
Release Date: November 17, 2017
Genre: Action Shooter Game
Borderlands: The Handsome Collection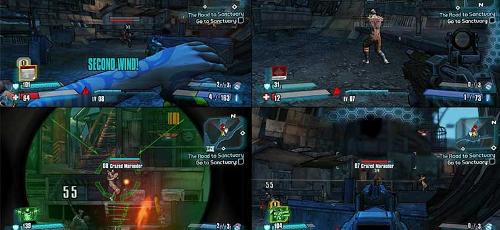 Maintaining the consistency with the previous installments - Borderlands, this Handsome Collection will feature remastered graphics, can run at 1080p resolution at 60 frames per second and now you can play with one or two local players and local split-screen multiplayer with up to four players.
Release Date: March 27, 2015 
Genre: First-person shooter, action role-playing
Resident Evil: Revelations 2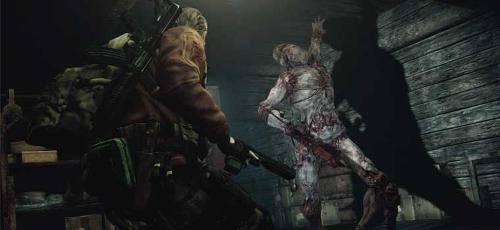 Resident Evil is a popular series of horror video game and Revelations 2 allows you to enjoy the game in split-screen. Two players can play the story at a time just by selecting Split-Screen from the menu as the game starts.
Release Date: February 24, 2015
Genre: Survival Horror
Don't Starve Together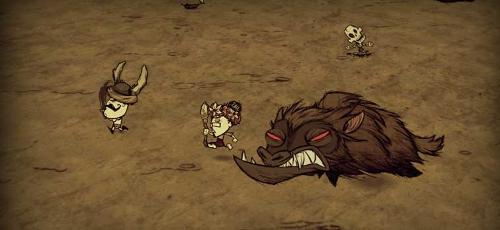 The game is a standalone multiplayer survival game.  You will be exploring a world of strange creatures, dangers, and surprises. You have to gather items to craft items and structure, so taking help from a friend will be necessary. You can start your own private game and play together, or you can play online.
Release Date: April 21, 2016
Genre: Indie-Survival.
Plants vs. Zombies: Garden Warfare 2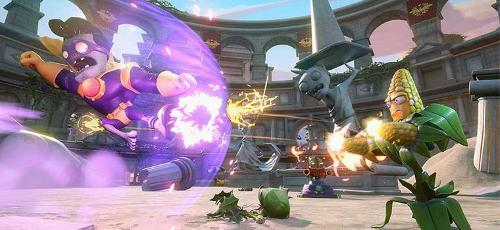 The favorite Plant vs. Zombies game is enriched to a 3D world, call in your friends to hunt down the zombies. The game has six new classes and 14 playable characters. Pick from more than 100 playable plants and save your garden.
Release Date: February 23, 2016
Genre: Third-person Shooter
Rocket League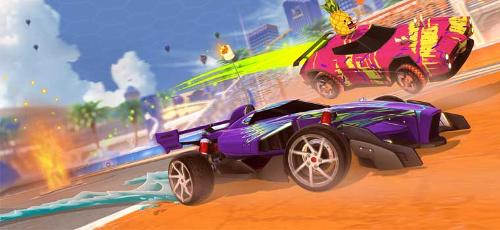 The most popular soccer game with a weird twist, instead of running behind the ball you drive crazy cars. Rocket League is a highly entertaining game, where you control tiny vehicles to push the ball for the goal. Enjoy the game in split-screen with your friend.
Release Date: July 7, 2015
Genre: Vehicular Soccer Game
 Minecraft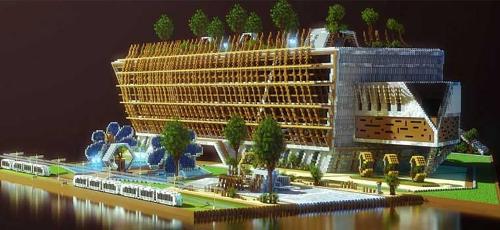 The last but not the least is Minecraft, a favorite sandbox game to build tons of structures using different blocks. With your friend, you can create whatever you want in the massive open-world of Minecraft.
Release Date: May 17, 2009
Genre: Sandbox
A few more games you can try out in Split-Screen are Ark: Survival Evolved Divinity: Original Sin 1 & 2. Co-op is a second way of enjoying with your friends. You play along with your friend either one screen on a side-scrolling game like Cuphead, Mortal Combat XL and EA Sports UFC 3 where two players can use two controllers to fight together or against each other.
The second is where you and your friend play the same game controlling different characters, here the screen does not divide into half; instead both are on the same platform playing the game. Some favorite games that comes under this section are Far Cry 5, Fifa 19, Monster Hunter World, Overcooked 2, Fortnite, Injustice 2 Legendary Edition, Mario + Rabbids Kingdom Battle, and Destiny 2.