13 Best Unique Lethal Weapons In Fallout 4: Far Harbor
Fallout 4 Far Harbor DLC brings a range of Unique Lethal weapon to try out on the new Wasteland island. In this new area, you will find various different stuff that is super effective and get your jobs done in the Mysterious place. Being a Sole Survivor you often get confused with which weapon is good or where to find others. This article will show you the 13 best Unique weapons, their location and more.
1: The Striker
A Unique Bowling Ball Launcher that can help you in a different situation. You are going to love this weapon while performing some side quest of the Far Harbor.
Type: Heavy Weapon
Location: In Far Harbor you need to head near the Manager's Office behind the bowling lanes(Beaver Creek Lanes)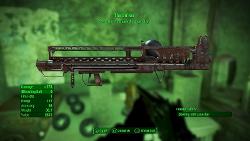 2: Harpoon Gun
A Weapon that provides double damage is all that you want in Far Harbor. Harpoon Gun does exactly what it looks like - A Lethal Weapon. We tried attacking an enemy with full health and with one shot he was knock down. We recommend trying this Gun for the best outcome.
Type: Heavy Weapon With Harpoon Ammo
Location: In Far Harbor head towards the Allen Lee's Gun Store where you can Buy it for 200 Caps.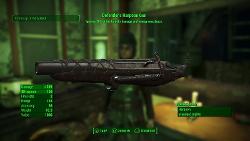 3: Short Lever Action Rifle
A Weapon that makes worth every shot your fire is the Lever Action Rifle, but the only disadvantage is that it has a slow firing rate. If you know how to use a shotgun well enough then this gun is perfect for you.
Type: Non-Automatic Rifle
Location: In Far Harbor head towards the Allen Lee's Gun Store where you can Buy it for 320 Caps.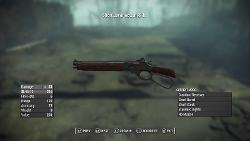 4: Atom's Judgement
One of the Unique Melee weapons you can use in Far Harbor is the Atom's Judgement. It's a Radioactive modified Sledge and you can try it on the Wolf out there in the Acadia.
Type: Long Melee Weapon
Location: You get this as a Reward for Completing 'The Heretic' Quest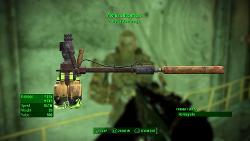 5: Admiral's Friend
Looks Similar to Harpoon, but trust me the guns works like your friend as it also has the ability to double damage the enemy and is comparatively faster than Harpoon.
Type: Heavy Weapon With Harpoon Ammo
Location: In Far Harbor head towards the Allen Lee's Gun Store where you can Buy it for 1500 Caps.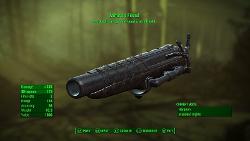 6: Butcher's Hook
A Unique Vicious Claw looking weapon and one of the best for short melee attacks which refill your action points. This weapon has incredible combos ao is attached with easily located as well.
Type: Short Melee Weapon
Location: In Harizon Flight 1207 head towards the Erickson's Gun Store where you can Buy it for 250 Caps.
7: Bloodletter
Yet Another great hook, but this one has some unique abilities than the rest. The Bloodletter is a fishing hook which can cause severe bleeding to your enemy. Must Try weapon to try the long melee attacks.
Type: Long Melee Weapon
Location: You will be getting this during the Chain of Errands - Blood Tide from Cassie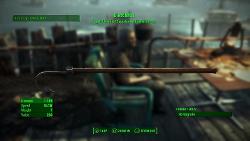 8: Sergeant Ash
Sergeant Ash is a Flamethrower which has 20% extra chance to cripple your marked target. With an Insanely high rate of fire, this weapon is one of our favorites.
Type: Flamethrower
Location: In Acadia talk to Synth Merchant Dejen to buy it for 1411 caps.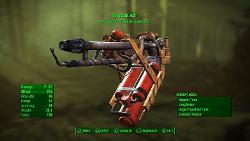 9: December's Child
This is a Semi-automatic rifle with a faster-firing rate and reload speed. If you adapt this weapon's style then you can do decent damage to your opponent with an increased rate of fire.
Type: Semi-Automatic Rifle
Location: You get his weapon as a reward for completing the Mariner's Side Quest 'Hull Breach 3'.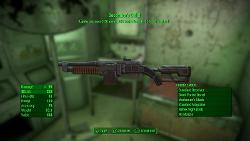 10: The Harvester
This weapon has the Fastest response time to stagger enemies and stun them without any reversal. This is the best Melee weapon we have come across so far which doesn't take any damage from the enemies.
Type: Automatic Melee Weapon
Location: In the Echo Lake Lumber, head inside the huge building and you can find this on their shelves on the first floor.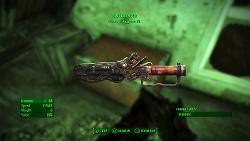 11: Hitman's Institute Rifle
A weapon with a Legendary perk is made for that player who loves to camp and fire or the range attack players. This weapon has 10% more damage which can save you when you are running critical in health.
Type: Laser Rifle
Location: You get this weapon as a Reward to complete 'The Arrival' quest in Acadia.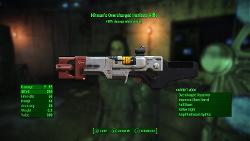 12: Kiloton Radium Rifle
Another Unique Semi-automatic rifle with best expansion slots. This weapon has a huge impact on the AND irradiate targets, along with damage over time from radiation.
Type: Semi-automatic Rifle
Location: In Nucleus you will find Brother Kane's shop and you can buy it from 500 caps.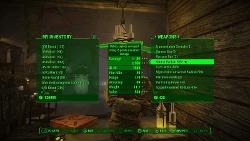 13: Radical Conversion
Last on our list is the Weapon which has not only a cool name but also a Legendary perk that ignores 30% of the enemy damage/incoming damage. Similar to Harpoon, but this rifle is what we are currently using and no complaints so far.
Type: Radium Rifle
Location: You get this rifle as a Reward for completing the 'Ablutions' Quest.