Top 9 Unique Armor In Fallout 4: Far Harbor
Far Harbor is not only the largest DLC for fallout but it also features various new quest, weapons, enemies and Armor. Talking about Armors you will find various Unique Armor throughout the DLC and since this story takes place near the Harbor you will have the Armor which is related to the Theme. So without any further ado, let's begin with the 9 Top Unique Armor we have found in Far Harbor.
1: Rescue Diving Suit
This Armor looks like an old Suba diving suit and it acts like one as it allows you to breath underwater and saves you from the Radiation. One of the best looking  and lightweight armor which suits the Far Harbor theme.
How to Obtain: You get his Suit as a Reward for Completing 'The Changing Tide' quest in Far Harbor.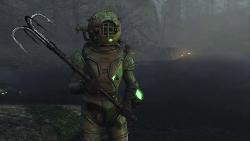 2: Marine Wetsuit
Another cooling armor which special gives you a Dark Ninja Looks if you match it up with Marine Tactical helmet. You have a number of ways to achieve this suit so we would recommend to try it once and then let us know how well are you using it the Quest. This Armor set gives you stealth look for a player who try the quest at night.
How to Obtain: Purchase it from Kane in Child of Atom Base inside Nucleus.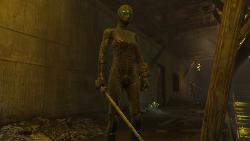 3: Recon Marine Armor Set
A Legendary Armor suit makes his debut in the DLC Far Harbor. This Recon Marine Armor acts normal like the rest of the Armor set but has a Legendary version if you purchase it from the merchant which makes it the powerful Armor Suit in Fallout 4.
How to Obtain:
Marine Armor Left and Right Arm - Inside the Military Chest(Southwest inside the Rising boat surface)
Marine Armor Chest and Helmet - Inside the Sealed Shipment(Rayburn Point)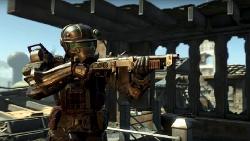 4: Robes of Atom's Devoted
With a good damage resistance, the Robes of Atom's Devoted is one of the recommend Armor in Far Harbor. Also, you don't have to go on an exploration to get this Armor, all you need to do is join the Stronghold.
How to Obtain: You get this Suit as a Reward for completing 'The Trial of Brother' quest and joining the Children of Atom.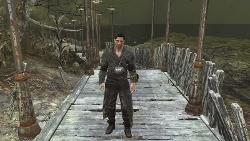 5: Fisherman's Outfit
A Typical Fisherman man theme which sets the Far Harbor DLC Armor Suit. There are various color options available at the merchant shop so go get one.
How to Obtain: Purchase it from Allen Lee's Gun/Brooks Store for about 20 caps each.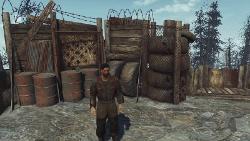 6: Inquisitor's Cowl
With the Boost to the Intelligence with Rads, this Suit is one of the weird looking gifts we get from the Children of the Atom. You can mix up with any other outfit. This is one of the best Armor if you level up quickly.
How to Obtain: You get this outfit as a reward for completing the 'Witch Hunt' quest in Nucleus.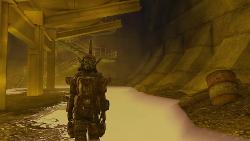 7: Vim! Power Armor
A T-51 Power Armor with a unique paint job that can be found at the Vim Pop Factory. This Armor gives you a Strenght Bonus just like the Brotherhood Faction.
How to Obtain: Head towards the South-central sector in the Vim Pop Factory and on the upper floor you will find this armor schematics once you pass the Terminal.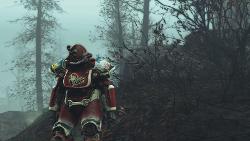 8: Hunter's Pelt Outfit
One of the Best looking outfit and my favorite set in Far Harbor. You will feel like an Assassin with the Hood and it's really cool. We recommend to try it once and do let us know how did you like it.
How to Obtain: In the Island, it is worn by a common raider gang.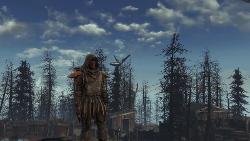 9: Heavy Trapper Armor
This Armor provides that same protection as the Sturdy Metal Armor and can be worn on any apparel. You will find this on the trappers(raiders) throughout the Far Harbor and it is made of Metal and looks like a Crab shell.
How to Obtain: In the Island, it is worn by a common raider gang and Trappers.