Red Dead Redemption 2 Speculations: GTA V Like Gameplay, Multiple Playable Character, Prequel Story
Red Dead Redemption 2 was just announced and, as many other journalists around the world, I received a press release from company owner Take-Two Interactive with all the details about the upcoming Rockstar Games western-based open world game. Although being very short, this press release says much more than one would think in the first place.
First of all, it says Red Dead Redemption 2 is being made by the "creators of Grand Theft Auto V and Red Dead Redemption". The original game was developed by Rockstar San Diego, while GTA V has been built from the ground up by Rockstar North. What does this mean? Is Rockstar San Diego out of the process, with only the core team involved?
This could have a few interesting implications. First, gameplay would feel similar to GTA V's, with all the characters shown in the artworks being playable and swappable as it happens with Trevor, Franklin and Michael. Are they too many? Ok then, you could select who should be the one you could play as. Nothing set in the stone yet, but it looks like Rockstar Games will be playing with the formula, not offering anymore one single protagonist as it was in the original Red Dead Redemption.

Second, the prolific GTA Online experience would be returning straight away in Red Dead Redemption 2. This seems pretty obvious and, together with the Red Dead Online trademark already being in place, founder Sam Houser already said that they're building a vast and believable world to host a completely reworked online multiplayer mode.
In terms of story, we've seen an artwork a few days ago that was pretty clear about the direction Rockstar Games is taking. It looks like they're building a prequel story, where we have John Marston back and few other characters accompanying him in this new (and actually old) journey in the Far West.
While I've never been a fan of prequels, it could be nice to see him becoming the famed outlaw he already was in Red Dead Redemption, where he was actually retired after a life spent in western fashioned crime. He'll probably be part of a gang and, while we don't know for sure if we'll play as other characters, there will surely be a part where we can manage the group as in one of the latests GTA Online add-ons.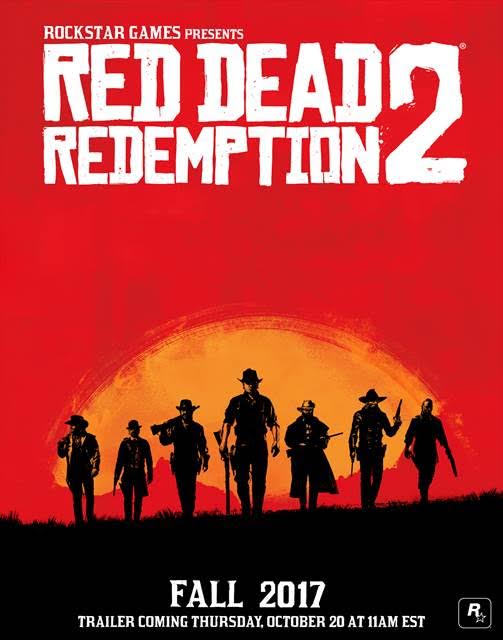 Co-op is also going to have a huge spot in the game, in our opinion, as it already was in the original, but even bigger and on a more epic scale since the world will be huge and "living". Saloon fights, robbery and similar stuff is expected to be part of the offer, and doing that with your friends, throughout a meaningful and persistent experience… well, it's going to be much fun.
So, these were just quick thoughts I wanted to share with you before the first Red Dead Redemption trailer officially comes out on Thursday. By then, we'll have a clearer idea about what's really next in the Red Dead saga, with a possible focus on the online portion which, again, seems to be the very core in the latest Rockstar Games project.