15 Must Buy Games in Second Half of 2012
We finally entered into the second half 2012, and it is going to be the most interesting for gaming industry, since many big publisher will be releasing their titles during this time period.
Gamers will have too many choices too make. Now to make their selecting task a bit easy. Here is the list of 15 MUST BUY GAMES IN SECOND HALF OF 2012.
1: Deadlight (Release Date: August 1)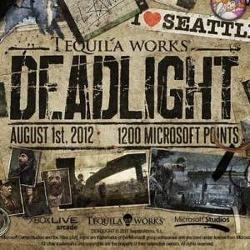 Surviving is much more than a daily routine in the original cinematic puzzle platformer Deadlight, where players cross the American west coast in an apocalyptic world where there is no reason to exist but no alternatives for those who cling to hope.
2: Borderlands 2 (Release Date: September 18)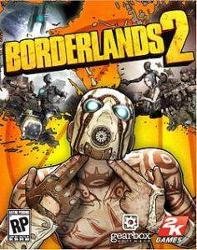 Borderlands 2 is the epic sequel to the ultimate four-player role-playing shooter loot fest. Combining invention and evolution, Borderlands 2 features all-new characters, skills, environments, enemies, weapons and equipment, which come together in an ambitiously crafted story. Players will reveal secrets, and escalate mysteries of the Borderlands universe as they adventure across the unexplored new areas of Pandora.
3: FIFA 13 (Release Date: September 25)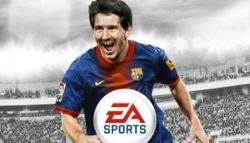 FIFA 2013 captures all the drama and unpredictability of real-world football. This year, the game creates a true battle for possession across the entire pitch, and delivers freedom and creativity in attack. Driven by five game-changing innovations that revolutionize artificial intelligence, dribbling, ball control and physical play, FIFA 2013 represents the largest and deepest feature set in the history of the franchise.
4: Resident Evil 6 (Release Date: October 2)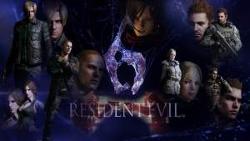 It has been ten years since the Raccoon City incident and the President of the United States has decided to reveal the truth behind what took place in the belief that it will curb the current resurgence in bioterrorist activity. Due to be by the President's side is his personal friend and Raccoon City survivor, Leon S. Kennedy, but when the venue suffers a bioterrorist attack, Leon is forced to face a President transformed beyond recognition and make his hardest ever decision. At the same time, Bioterrorism Security Assessment Alliance member Chris Redfield arrives in China, itself under threat of a bioterrorist attack. With no country safe from these attacks and the ensuing outbreaks, the entire world's population is united by a common fear that there is no hope left.
Resident Evil 6 promises yet another dramatic, frightening experience blending action and survival horror. In a first for the franchise, RE 6 sees series favorites Leon and Chris come together to face this unprecedented threat. They are joined by new characters, each with their own unique perspective and involvement, in this relentless outbreak enacted on a global scale.
5: Dishonored (Release Date: October 9)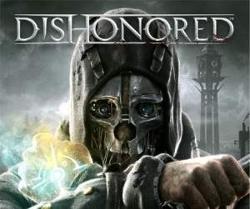 Dishonored is set in Dunwall, an industrial whaling city where strange steampunk- inspired technology and otherworldly forces coexist in the shadows. You are the once-trusted bodyguard of the beloved Empress.
Framed for her murder, you become an infamous assassin, known only by the disturbing mask that has become your calling card. In a time of uncertainty, when the city is besieged by plague and ruled by a corrupt government armed with industrial technologies, dark forces conspire to bestow upon you abilities beyond those of any common man – but at what cost? The truth behind your betrayal is as murky as the waters surrounding the city, and the life you once had is gone forever.
6: Playstation All Stars Battle Royale (Release Date: October 23)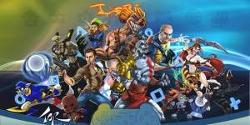 PlayStation All-Stars Battle Royale puts many of your favorite PlayStation heroes and villains (Nathan Drake, Kratos just to name a few) into battle arenas for crazy 4-man fighting bouts.
7: Medal of Honor: Warfighter (Release Date: October 23)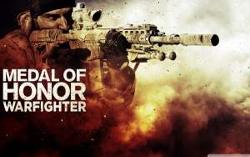 In 2011, Battlefield 3 gave Call of Duty: Modern Warfare a run for its money, and now same thing is expected with Medal of Honor: Warfighter against Call of Duty: Black Ops II.
Medal of Honor Warfighter is the sequel to the hit shooter set in realistic Middle East warfare campaigns.
8: Assassin's Creed III (Release Date: October 30)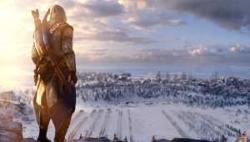 Set against the backdrop of the American Revolution in the late 18th century, Assassin's Creed III introduces a new hero, Ratohnhaké:ton, of Native American and English heritage. Adopting the name Connor, he becomes the new voice for justice in the ancient war between the Assassins and Templars. Players become an Assassin in the war for liberty against ruthless tyranny in the most stylized and fluid combat experiences in the franchise to date. Assassin's Creed III spans the Revolutionary War, taking gamers from the vibrant, untamed frontier to bustling colonial towns and the intense, chaotic battlefields where George Washington's Continental Army clashed with the imposing British Army.
9: Need for Speed: Most Wanted (Release Date: October 30)
Do you have what it takes to become Most Wanted? Designed for a new, more connected generation of racing fans, Need for Speed Most Wanted offers players an expansive open world packed with exhilarating action where they can choose their own path to become the Most Wanted. Players will have the freedom to drive anywhere, discover hidden gameplay, takedown rivals, challenge friends or just hang out and toy with the cops. Everything they do counts towards the end goal of becoming #1 on their personal Most Wanted List.
The only rule in Need for Speed Most Wanted is to race without rules. There's a start and a finish to every race — but how the player races, where and when they choose to compete, and the skills they choose to compete with — are all up to the player. It isn't enough to be the Most Wanted amongst rivals and cops. Now players will fight for ultimate bragging rights amongst their friends thanks to Autolog. In Need for Speed Most Wanted, everything players do will earn Speed Points that will take them up the Most Wanted list, from competing for best race times and battling cops in pursuits for the highest scores, to catching the most air off a huge ramp and more — if there's something to do, there's someone to beat.
10: HALO 4 (Release Date: November 6)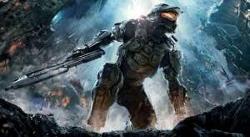 Master Chief returns in Halo 4, part of a new trilogy in the colossal Halo universe. Set almost five years after the events of Halo 3, Halo 4 takes the series in a new direction and sets the stage for an epic new sci-fi saga, in which the Master Chief returns to confront his destiny and face an ancient evil that threatens the fate of the entire universe.
Halo 4 also introduces a new multiplayer offering, called Halo Infinity Multiplayer, that builds off of the Halo franchise's rich multiplayer history. The hub of the Halo 4 multiplayer experience is the UNSC Infinity – the largest starship in the UNSC fleet that serves as the center of your Spartan career. Here you'll build your custom Spartan-IV supersoldier, and progress your multiplayer career across all Halo 4 competitive and cooperative game modes.
11: Call of Duty: Black Ops II: (Release Date: November 30)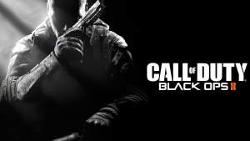 Who doesn't love Call of Duty games. Each and every installment in this popular franchise has impressed us all and has achieved countless milestone. And now Activision and Treyarch are targetting to set a new milestone with Black Ops II.
Call of Duty: Black Ops II is a new entry into the blockbuster first-person shooter franchise. It brings players back into the shadows for another Black Ops mission assignment.
12: Far Cry 3 (Release Date: December 4)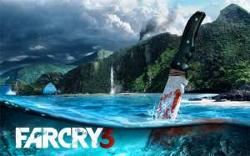 Beyond the limits of civilization lies an island, a lawless place ruled by piracy and human misery, where your only escapes are drugs or the muzzle of a gun. This is where you find yourself, trapped in a place that's forgotten right from wrong, a place that lives by the principles of violence.
In Far Cry 3, players step into the shoes of Jason Brody, stranded on this mysterious tropical island. You dictate how the story unfolds, from the battles you choose to fight down to the allies or enemies you make along the way. Slash, sneak, detonate and shoot your way across the island in a world that has lost all sense of right and wrong. Beware the beauty and mystery of this unexplored paradise and live to outwit its roster of ruthless, desperate characters. You'll need more than luck to survive.
13: New Super Mario Bros. U (Wii U Launch Title)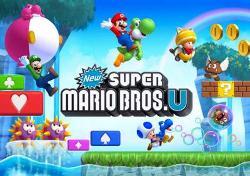 New Super Mario Bros. U is a new, side-scrolling adventure featuring Mario, Luigi, Toad … and your Mii character! Now's your chance to step inside the Mushroom Kingdom and explore new worlds, new power-ups and new ways to play.
14: Lego City: Undercover (Wii U Launch Title/3DS)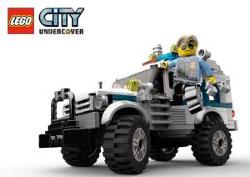 For the first time, the fan-favorite LEGO City vehicles and play sets come to life in LEGO City: Undercover.
This one is an interesting additions, isn't it?. An open world game completely inspired by GTA style game but made entirely of LEGO. If you are still not excited about this, watch E3 2012 Demo of Lego City: Undercover, you will definitely change your decision.
15: ZombiU (Wii U Launch Title)
Developed by Ubisoft Montpellier, ZombiU puts players in the middle of London circa 2012, where an outbreak has infected the population, destroying their humanity and turning them into mindless monsters preying on the flesh of the few remaining survivors.
This fear-fueled first-person shooter takes all the terror, chaos and tension found in the best of the horror genre and adds original interactive elements, including a unique death mechanic that puts players in the body of a different survivor each time they die, allowing them to track and take down their old, infected characters, recover their equipment and see if they can stay alive just a little bit longer this time.