5 Best New Weapons in CoD: Black Ops 3 Zombies Revelations
In the final Salvation DLC Zombie Map of CoD Black Ops 3, Treyarch has yet again featured a new list of Weapons to take down the Zombies. Even though most of them can be obtained from the Mystery Boxes, you must check out our list for 5 Best New weapons in Black Ops 3 Zombies Revelations you need to use. So without any further ado, let's begin with our list.
5 Best New Weapons in Zombies Revelations
Tommy Gun M1927
The M1927 is a submachine gun also known as the Tommy Gun in the Black Ops 3 DLC – Zombies Revelation. The Gun was previously featured in CoD: Black Ops 2 Zombie Mode and now making its powerful return with a high rate of fire, 50 round magazines, a large maximum ammo capacity with a swift reload time. To make the best use of this bad boy, try to Pack-a-Punched it and make it Untouchable, bearing a 100 magazine with 400 ammo in reserve.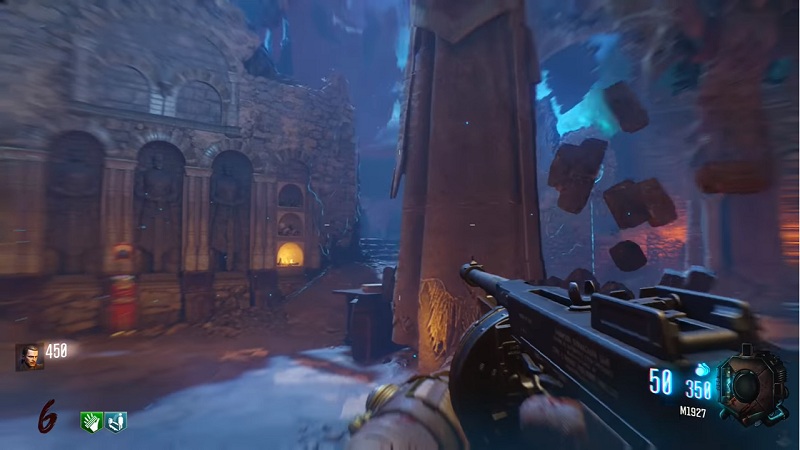 Rift E9
Rift E9 is a two round burst pistol version of Banshii, however, it works great with Damage and Mobility, but when it comes to ammo, you might end up with another weapon. In Revelations the Rift E9 can be Pack-a-Punched to make it the Elder Invader which gives the gun extra ammo, buffs the damage and give the gun a 68 round magazine. Let us know what do you feel about Rift E9 against the Zombies?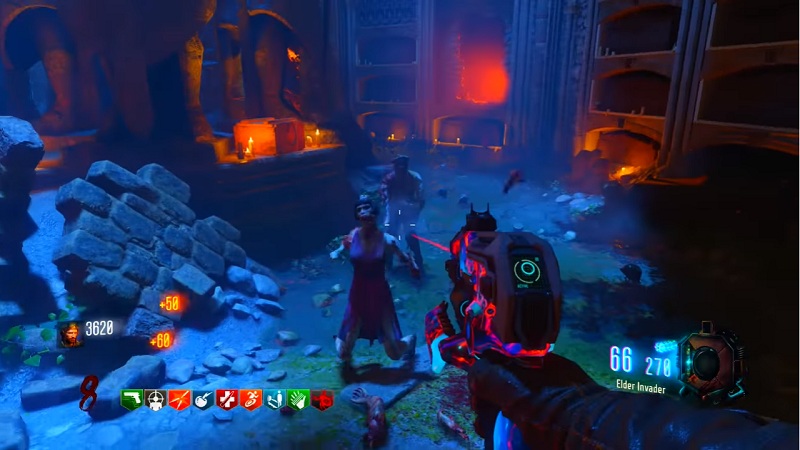 Peacekeeper MK2
The Peacekeeper MK2 is a powerful Assault Rifle and works very well with high rounds. As a Successor of Peacekeeper(Black Ops 2) the Weapons has a higher amount of damage, faster reload time and longer range. To make the best use of the Weapon you must Pack-a-Punch it and make it Writ of Shamash.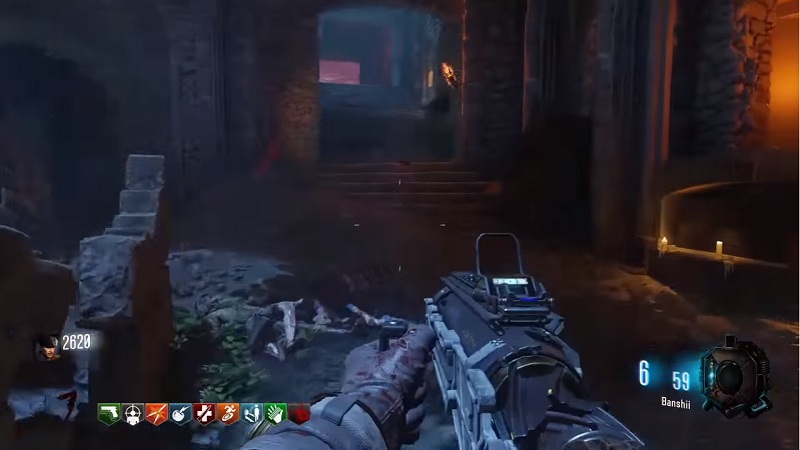 Banshii
Banshii looks like a Shotgun but it shoots a short beam of energy which can helpful for Long Range energy fire. Even though it is completely useless against ground-based scorestreaks, it can be very powerful anti-air Scorestreak weapon. If you Pack-a-Punch this weapon then it becomes the Slachdan of the Cailleach and doubles the magazine to 12 rounds.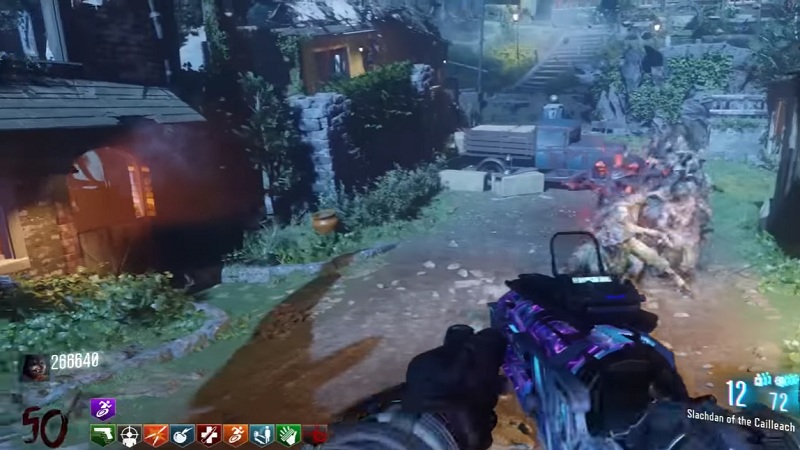 Thundergun
A Common and easily obtainable weapon in Call of Duty Black Ops is the Thundergun. You can find this gun in Maps like – Kino der Toten, Ascension, Nacht der Untoten and Revelations. The Thunder Gun is a large, common-shaped weapon which can kill a large number of zombies in a single shot and the one which are not killed are pushed backward.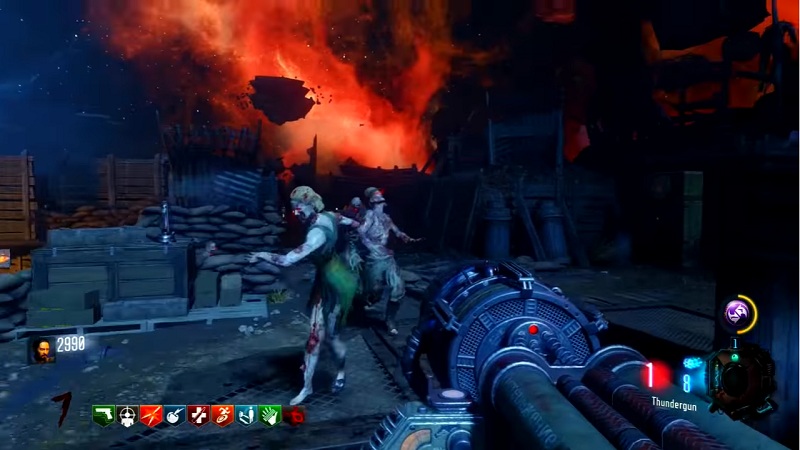 This was all about the 5 best new weapons in Black Ops 3 Zombie Revelations. If you have something more to add or new weapons to talk about then do let us know in the comments below.