9 Best Easter Eggs In Tom Clancy's The Division
It seems like Massive Entertainment had a lot of fun introducing easter eggs in The Division, including references not only to other Ubisoft and Tom Clancy's video games, but also to TV shows, movies and more. Let's take a look at the best The Division easter eggs, then.
BREAKING BAD
Among the most noticable easter eggs you will find in The Division, here you have a clear reference to TV show Breaking Bad, featuring Walter White and Jesse Pinkman as protagonists. During an Echo reconstruction, you will find their names and bio. Although White is named "William", he is said to be a chemistry teacher, while Pinkman ("Jonathan"), unemployed, has a criminal record.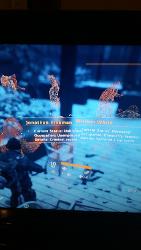 SHAUN OF THE DEAD
You will also find an easter egg pointing at the movie Shaun of the Dead. It's between 9th avenue and W 23rd street by the alley.
DOCTOR WHO
The popular British Doctor Who TV show also has its own easter egg. During the Lexington Event Center mission, in fact, you will have a chance to see this (check the screenshot below): It is a reference to the very first episode of Doctor Who, where mannequins get to life.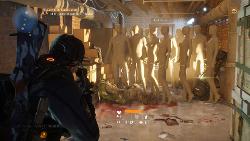 BATMAN
The Dark Knight has is own easter egg as well. To be more precise, it is the Joker the one character depicted in this clear reference to the DC universe. Joker Nicholson is said to be a missing person frequently saying "why so serious?"…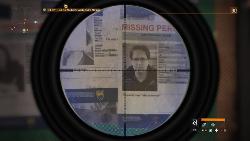 WORLD IN CONFLICT
Before jumping into The Division, Massive Entertainment was known for its World in Conflict RTS series. The Swedish studio has forgotten about its origins:
Here's a reference to the franchise you will find at the HighLow Electronics Store on West 22nd Street and 8th Avenue, next to a sale sign.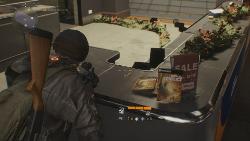 RAVING RABBIDS and GROW HOME
Ubisoft's Raving Rabbids, from the Rayman franchise, and digital game Grow Home are also cited as an easter egg in The Division. You will find the easter eggs in the form of board games on West 29th between 9th and 8th Avenue, behind a large wooden door with an American flag draped nearby.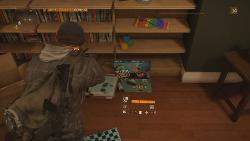 ADVENTURE TIME
Cartoon Network's Adventure Time has an easter egg placed in the form of a mural in a park off West 29th Street between 9th and 8th on Pennsylvania Plaza. While it is not the exact art you will find in Adventure Time, for obvious trademark reasons, this is something that goes pretty close to that.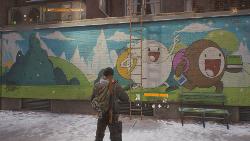 SPLINTER CELL
Last but not least, here we have a Splinter Cell-inspired easter egg. As you might recall, Splinter Cell is another Tom Clancy's game, so it was pretty obvious we were going to see something like this. Specifically, at the Post Office (8th Avenue between 31st and 33rd on Pennsylvania Plaza), you will find Sam Fisher's iconic goggles on a desk, right after the first cut scene following your conquer of the base of operations.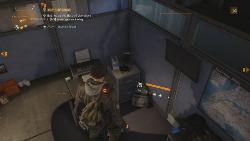 Inception:
Tried to go into cover at a sidewalk, sprinted past a garbage bin, got sucked into the Voidzone (according to the reddit user Shotgun). This is the location on the map:
If you have discovered (or know) any other Easter Egg in Tom Clancy's The Division then let us know in the comment section below. We will update this post with it.