9 Gorgeous and Stunning Looking Games of 2013
2013 is going to be one of the best year for gaming industry as we will be seeing some gorgeous and stunning looking games that will push the overall presentation bar to the highest level. We have complied a list of NINE such games, these not only looks gorgeous and stunning but play great too.
Here is our list of NINE gorgeous and stunning looking games for 2013. If we missed out on something, let us know in the comment section below.
The Last of Us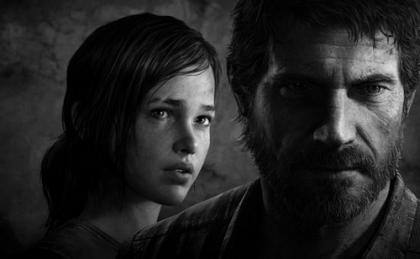 Survive an apocalypse on Earth in The Last of Us, a PlayStation 3-exclusive title by Naughty Dog. Here, you will find abandoned cities reclaimed by nature. Here is a population decimated by a modern plague. Here, there are only survivors killing each other for food, weapons, or whatever they can get their hands on. Here, you find no hope.
Joel, a brutal survivor, and Ellie, a brave young teenage girl who is wise beyond her years, must work together if they hope to survive their journey across the US.
Beyond: Two Souls
From the makers of the award-winning Heavy Rain™ comes a unique, psychological action thriller. Featuring a brand-new game engine, a compelling, original story, and a top-notch Hollywood cast; Beyond: Two Souls offers a sophisticated, technologically advanced, immersive gaming experience on PlayStation 3.
Live the remarkable life of Jodie Holmes, a young woman who possesses supernatural powers through a psychic link to an invisible entity. Experience the most striking moments of Jodie's life as your actions and decisions determine her fate. As she traverses the globe, Jodie will face incredible challenges against a backdrop of emotionally-charged events never before seen in a video game.
Now the other two games i have mention below have seen numerous delay, but this time around i am keeping my finger cross and just hoping that things will worked out perfectly for them in 2013.
Tomb Raider
Tomb Raider delivers an intense and gritty story of the origins of Lara Croft and her ascent from frightened young woman to hardened survivor, armed with only raw instincts and the physical ability to push beyond the limits of human endurance. Superb physics-based gameplay is paired with a heart-pounding narrative in Lara's most personal, character-defining adventure to date.
Crysis 3
The hunted becomes the hunter in the CryEngine-powered open-world shooter Crysis 3! Players take on the role of 'Prophet' as he returns to New York in the year in 2047, only to discover that the city has been encased in a Nanodome created by the corrupt Cell Corporation. The New York City Liberty Dome is a veritable urban rainforest teeming with overgrown trees, dense swamplands and raging rivers. Within the Liberty Dome, seven distinct and treacherous environments become known as the Seven Wonders. This dangerous new world demands advanced weapons and tactics. Prophet will utilize a lethal composite bow, an enhanced Nanosuit and devastating alien tech to become the deadliest hunter on the planet.
Prophet is on a revenge mission after uncovering the truth behind Cell Corporation's motives for building the quarantined Nanodomes. The citizens were told that the giant citywide structures were resurrected to protect the population and to cleanse these metropolises of the remnants of Ceph forces. In reality, the Nanodomes are CELL's covert attempt at a land and technology grab in their quest for global domination. With Alien Ceph lurking around every corner and human enemies on the attack, nobody is safe in the path of vengeance. Everyone is a target in Prophet's quest for retribution.
God of War: Ascension
God of War: Ascension returns players to the storyline of the epic God of War franchise. Join Kratos as he seeks freedom, redemption and the clarity to avenge his family. Or seek your own glory in epic 8-player mutliplayer battles.
Watch Dogs
Watch Dogs is a ground-breaking open-world action-adventure game called designed by a team comprised of industry veterans from blockbuster franchises like Assassin's Creed, Rainbow 6 and Far Cry. Watch Dogs blends cutting-edge technologies and sophisticated game design into a realistic and living open world where players must use any means at their disposal to take down a corrupt system.
Metal Gear Solid: Ground Zeroes
The first game on the FOX Engine, Metal Gear Solid: Ground Zeroes is an open-world entry into the Metal Gear franchise, with even more dynamic stealth action thanks to more complicated play techniques that allow gamers to outwit and outmatch the enemy even after an alert has been activated.
Star Wars 1313
Named for Level 1313, a ruthless criminal underground deep below the surface of the planet of Coruscant, Star Wars 1313 puts players in control of a deadly bounty hunter as he uses an arsenal of exotic weaponry to hunt down his marks and uncover the truth surrounding a criminal conspiracy. Star Wars 1313 emphasizes epic set pieces and fast-paced combat with a hero who uses human skills and gadgets, rather than supernatural Force powers, to make his way through this dangerous world.
Ni no Kuni: Wrath of the White Witch
Ni no Kuni: Wrath of the White Witch is an epic tale of a young boy, Oliver, who embarks on a journey to become a master magician and bring back his dead mother from the parallel world of Ni no Kuni. Along the way he encounters some extraordinary characters, many of whom become helpful allies. They guide Oliver as he explores the vast world and learns the magical skills that will make him strong enough to face his most deadly foes, and ultimately survive an encounter with the White Witch herself.
The world of Ni no Kuni actually runs parallel to the real world. Players will be able to travel between the two. Characters who appear in one world appear in the other as well, but with different roles in this unique RPG experience.