15 Best PS4 Co-Op Splitscreen Games That You Must Play
Cooperative split-screen games are slowly making a comeback in the gaming industry. It was used to be a feature in every game with multiplayer but felt very abandoned during the PlayStation 3 days. Luckily, the PlayStation 4 has a host of popular split-screen games that are an absolute joy to play.
From breaking out of prison to surviving in a world made of blocks, here are the absolute best cooperative split-screen games you can play on the PlayStation 4.
15 Best PS4 Co-Op Splitscreen Games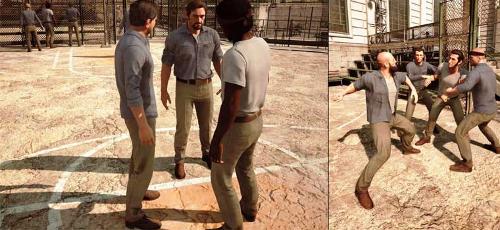 A Way Out is a brilliant cooperative game made by Josef Fares and his team at Hazelight Studios. In the game, you play as either Vincent or Leo as they escape the prison and seek revenge on the man who had them sent there. This particular cooperative game is unique in the sense that it can only be played in split-screen. Whether the person you are playing with is sitting next to you or they are online, you will always see what they are doing. A Way Out is a masterful story experience that should be played by any fan of cooperative games.
Overcooked is a party cooking simulation game where up to four people on one screen work together to meet customer's needs in wild environments. As each order fills the top of the screen, you need to grab the proper ingredients, chop them up, cook them, serve the food, and wash dishes all while on a timer and avoiding any hazards in the area like fires, moving kitchens, etc.
Divinity: Original Sin is an excellent modernization of a traditional RPG game. You and your partner create your source hunter, a customized character that can take advantage of weapons and magic. There is also no shortage of content here. The game can take dozens of hours to beat all filled with dialogue, exploration, and turn-based combat.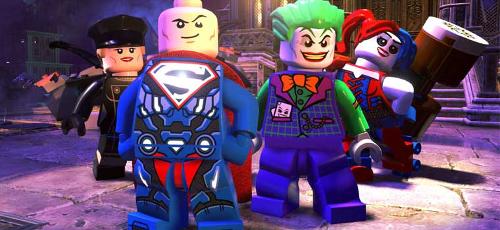 Lego DC Super-Villains takes a different approach than most DC or Marvel Lego games. This time, the focus is on the big baddies of the DC universe as you fight the Justice Syndicate, a group from another world that abducted the Justice League and is trying to stand in their place as the premiere hero team.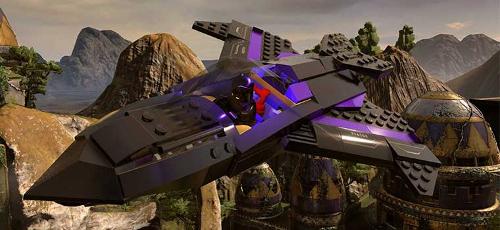 Another Lego game, Lego Marvel Super Heroes 2, lets you play as your favorite Marvel character, but with a twist. Each section of the game focuses on different realities and times. For example, you can take control of Spider-Gwen or even a cowboy version of Captain America. This game brought in new ideas for the Marvel universe, which sometimes can feel like it is rehashing the same ideas over and over again.
Crash Team Racing: Nitro-Fueled is another Crash Bandicoot remake of an original PlayStation game. The game is one of those cases where it is easy to pick up and understand, but challenging to master. The mechanics used for drifting can easily make or break your race position. Races and battles in split-screen are a blast to play, though. All of your favorite characters from the series are here, and classic maps have been brought back to life with gorgeous detail.
Diablo III is a dungeon crawler from Blizzard Entertainment that is the most iconic in its genre this generation. Up to four people can choose from multiple classes to create their characters with varying difficulties. From a monk to a wizard, the classes are diverse, and the loot system never gets old as you progress through the story.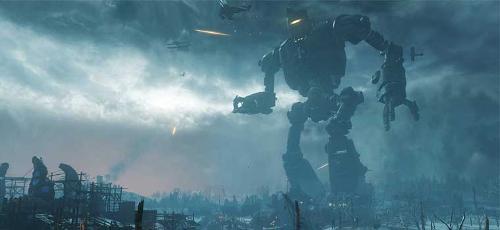 Treyarch's Call of Duty games are all fun in their sense when it comes to the multiplayer and campaigns, but it's the zombie mode that makes them stand apart from the rest in the series. In split-screen zombie mode, you can fight for your life against the ever-constant waves of the undead, or you can try to solve the maps easter eggs that reveal the background story being told. Whichever way you choose to play, Black Ops III has the best collection of maps and features.
Gang Beasts
Gang Beasts is a hilarious party game that sees up to four doll-like creatures beating the crap out of each other. You punch each other and try to throw your opponents over the edge until you are the last one remaining. The game takes place across a variety of different stages that all have their hazards.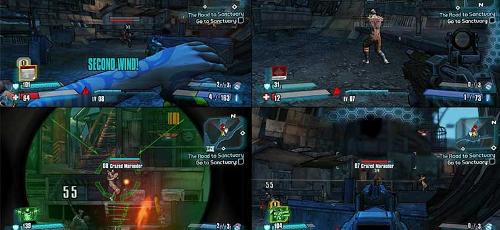 Borderlands: The Handsome Collection is a remaster of the great Borderlands 2 and Borderlands Pre-Sequel games. In both games, you play as vault hunters as you search Pandora or its moon for vaults that are supposed to hold treasures. Along the way, you will collect tons of guns and level up your character with unique abilities. The classic looter shooter series will also have you laughing with its comedic writing. It is a great experience to play through with a friend.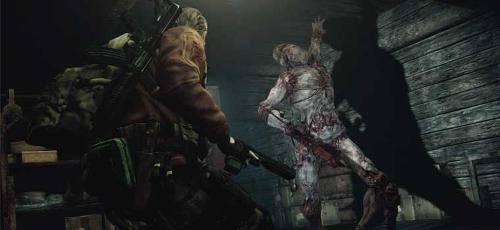 Resident Evil has always been known as one of the best horror video game series ever. Revelations 2 allows you to enjoy the entire game in split-screen. You play as either Claire Redfield or Moira Burton (daughter of Barry Burton from the original game). The game's story is told in episodic fashion and can have multiple endings.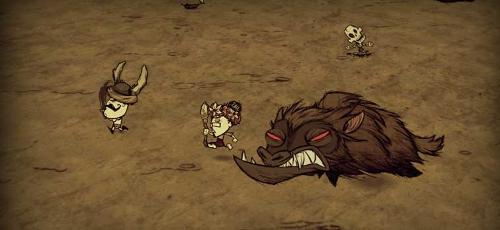 Don't Starve Together is a standalone multiplayer survival game. You will be exploring a world of strange creatures, dangers, and surprises. Gather items to craft equipment and structures to keep yourself fed while maintaining your sanity. Working together with your friend will be vital to surviving the monsters that inhabit this Tim Burton-inspired world. You can start your own private game and play together, or you can play online.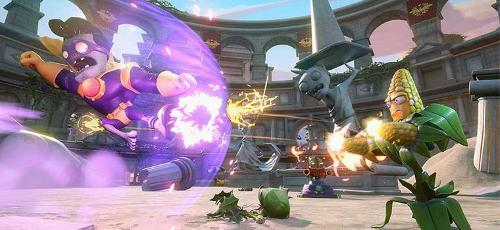 Plants Vs. Zombies: Garden Warfare 2 is a perfect split-screen cooperative game to play with a younger audience. Playing as either the series iconic zombies or plants is both enjoyable experiences, and you are sure to have a few laughs thrown in when playing with a friend or sibling.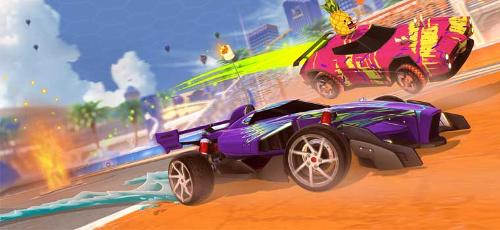 Rocket League is one of the most exhilarating games you will ever play. You mostly are playing a five minute game of soccer with rocket-powered cars. Even if you are not much of a sports fan, you and the person you are split-screening with will have a good time ramming your car into other players and scoring goals that explode and send you across the arena.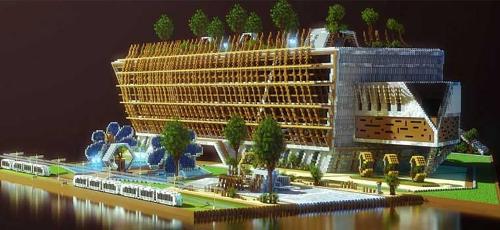 Minecraft is the classic sandbox survival game that took the world by storm in the early 2010s and became the best selling game of all time. Split-screen with a friend lets you mine, build, and fight monsters in a gigantic procedurally generated world filled with different biomes and countless items to obtain. The game still receives regular updates, and the only limits are your imagination.
This article includes affiliate links, which may provide small compensation to Gamepur.