The 10 Best Survival Horror Games
There's nothing that gets the heart pumping and the adrenaline flooding through your body like a good scare. Whether it's in a book, on a TV, or in the cinema, fear makes you feel more alive than you ever have before. Yet when it comes to video games, there's something a little more terrifying than any other form of entertainment that you care to mention.
It's probably down to the fact that you can get so immersed in whatever horror you've chosen to play that you forget that it's just an avatar that you're playing through and not you that's in imminent danger, but that's what makes it even more enjoyable.
Over the years, there have been some amazing entries into the survival horror genre, so many in fact that we here at Gamepur have decided to cast our eye over 10 of the best that every fan of the darker side of life should have in their collection.
The 10 Best Survival Horror Games
Just remember to keep telling yourself, it's only a game, it's only a game.
Alien Isolation
Considering that the original movie was released in 1979, it's amazing to me that it took until 2014 before it got a game that did it justice but, by God, was it worth the wait. Alien Isolation is, as far as I'm concerned, the perfect adaptation of a horror movie that I've ever played. The sense of claustrophobia and utter helplessness that it gives you is second to none, and the xenomorph's enhanced AI means you will spend far more time hiding in closets or under tables than you need to. You don't win in Alien Isolation, you survive.
The Sinking City
HP Lovecraft was a very disturbed man. Obsessed with the occult and the loss of sanity, he's not what you'd call light Sunday afternoon reading. His tales of madness are perfect fodder for the video game industry, and the best adaptation of his that I've come across is the 2019 release, The Sinking City. The best element in this game is the fact that you need to spend sanity to uncover and solve crime scenes and clues to victims identities but the only problem here is that if you lose too many marbles then you die and seeing how everything in The Sinking City can drive you crazier than a madhouse on a full moon, at the drop of a hat, then you're going to have to spend a lot of time loading up on the games antipsychotic drugs.
The Last of Us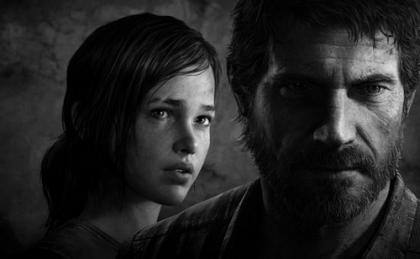 I've got a confession to make. I didn't like The Last of Us all that much. I know, I know, sacrilege, right? I don't know what I'm talking about and should be fired post-haste. The thing is, I couldn't get aboard the whole Joel and Ellie train but I'm not as big an idiot as I seem and considering just how huge of a deal the game was and how massive it's fan-base is, there's no way I could leave it out of this guide. I will give it a huge amount of respect for its story, though, and if you haven't played it yet, possibly because you've spent the last five years living on the moon, then I can highly recommend that you give it at least a once over for that alone.
Resident Evil 7: Biohazard
Now, this is more like it. After the broken co-op of Resident Evil 5 had nailed the coffin lid shut and the overly ambitious but ultimately flawed attempt at cramming four different styles into Resident Evil 6 had dumped a ton of dirt on its grave, not even the most die-hard of Resident Evil fans would've expected that the seventh entry into the series would be anything more than "Meh", but boy, were we wrong. Resident Evil 7 is the game that saved the franchise, and it will give you more nightmares than eating that Chinese Take-Away you've had at the back of your fridge for the past eight months.
The Walking Dead: Season One
I wasn't sure whether or not I should include Telltale's The Walking Dead: Season One in this guide as it's just as much of a walking simulator as it is a survival horror but as it has one of the most moving stories it's ever been my privilege to play through, and nearly every action you have has a consequence in some way, shape, or form, it think it more than deserves its place here. Yes, it's full of zombies as you'd expect and nearly every other human being you meet that doesn't want to join your team is a scuzz bag, but at its heart is the tale of ex-convict Lee Everett and the young girl Clementine he takes under his protection. And I dare anyone not to get a little weepy when it comes to the ultimate choice you eventually have to make.
Days Gone
Even now, nearly six months after its initial release, I'm not sure if Days Gone is a work of genius and one of the best games I've ever played or a broken pile of crap that should be burnt at stake. It's as frustrating to play through due to game-breaking moments as it is amazing fun when everything works properly, and you're stealth killing or blasting your way through the virus-infected hordes. I will say this for Days Gone, it's an experience like no other, and if you can handle a litany of crapped out gameplay problems, then you might find it a highly enjoyable, if somewhat controller smashing, experience.
Deadly Premonition
There's is absolutely no way that Deadly Premonition should've worked. It was ugly as hell, handled like a tank with a broken track, had gun mechanics that meant you'd have been better off throwing the bloody thing at your attackers than trying to shoot them with it, and had the overall feeling that its creator, SWERY, had the habit of starting to program a solid idea, before getting distracted by something colorful and returning to the game only to start working on something else. But work it did and still does to this day. With a Nintendo exclusive sequel on the horizon, if you haven't played this slice of insanity yet, then you need to as it is as laugh out loud funny as it is terrifying in equal measures.
Dead Space
Dead Space 3 may have been a complete wash-out as EA decided that it wanted to cash in on the whole run and gun Gears of War template that was popular at the time but that shouldn't take away from the fact that the original two games in the series, and especially the debut, were horror-fests of grade A proportions. The absolute panic you feel when you come across the first Necromorph and empty as much ammo as you can into it, only for it to keep coming at you as you've forgotten to cut off its limbs, is an experience that filled many a gamer's dreams with nightmares and even to this day it's one of ht best survival horror's you can lay your hands on. Here's hoping the series gets rebooted somewhere down the line, and with the horror element firmly back in the driving seat.
Soma

Having only just gotten myself a copy of Soma, as being tardy to the party is always cool, I've got to say I am thoroughly impressed by Fractional Games 2015 release. At its core, Soma is the true definition of a survival horror game as you are encouraged to avoid conflict at all costs while you find yourself banging your head against a wall at some of the most fiendish puzzles ever committed to a video game. You will die a lot in Soma, unless you use your wits, so much so in fact that they've added a safe mode which means you can play through the whole experience without worrying about a monster eating your face. But where's the fun it that?
Until Dawn
If video gaming history has taught us anything, it's that interactive movies/games don't really work. At their best, they're like Detroit: Becoming Human, a good idea complicated by the need to feel like you have to make a statement, or they're like Indigo Prophecy/Fahrenheit, a fumbled sex scene with all the life and joy of a dead mannequin. What makes Until Dawn stand head and shoulders above the rest is that it's the perfect homage to slasher flicks that draws you in and scares the hell out of you at every God-given opportunity. The multiple endings means it has a huge reply value as well, something that is sadly missing from a lot of games under the survival horror banner, and if you really need to keep everyone alive, and I highly recommend that you do, then there's always a handy guide out there somewhere that tells you how to do it.