Deadly Weapons From Movies That Should Be Included in GTA V
Brutality will be at its best if some of the deadly weapons from hollywood movies makes an appearance in GTA V. Reddit User ImagineMonster has created a short list of weapons to be included in GTA V (inspired by movies).
We have the full list below for you take a look. Let us know in the comment section below, what weapon inspired by movies would you guys like to see in GTA V.
Silenced shotgun (No Country for Old Men) Hopefully the weapon customization will allow this to become reality. Anybody that's seen the movie knows how badass it is. It is the perfect combination of stealth and utter carnage.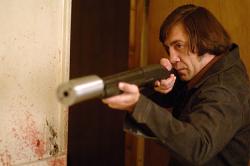 .44 Magnum Smith & Wesson Model 29 (Dirty Harry) The perfect solution for that driver that bumps into you or that pedestrian that tries to pick a fight.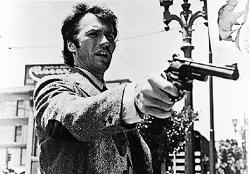 Chainsaw (Texas Chainsaw Massacre): One of my personal favorites from SA. I can only imagine playing as Trevor and going Leatherface on an unsuspecting group of pedestrians. Blood everywhere.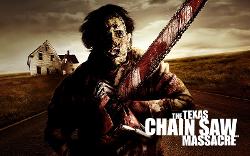 Samurai Sword (Kill Bill) We'll soon find out to what extent Rockstar has improved the damage system and wounds, but it'd be nice to see heads roll.
[image Deleted]
Colt AR-15 with M203 Grenade Launcher a.k.a. "My Little Friend" (Scarface): For that maximum wanted level last stand. Need I say more?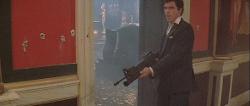 Axe (The Shining): For when you've been playing the game for hours on end and your sanity slowly slips away. Trevor does bear an unsettling resemblance to Jack Torrance.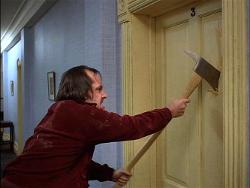 Golden Gun (The Man with the Golden Gun): The Ballad of Gay Tony featured a gold SMG, so this isn't too farfetched. It would be something to blow money on, or perhaps it could be hidden in a secret location.
[Image Deleted]