Different Risks Led Mass Effect Andromeda And Hitman To Similar Failure – Here's What Went Wrong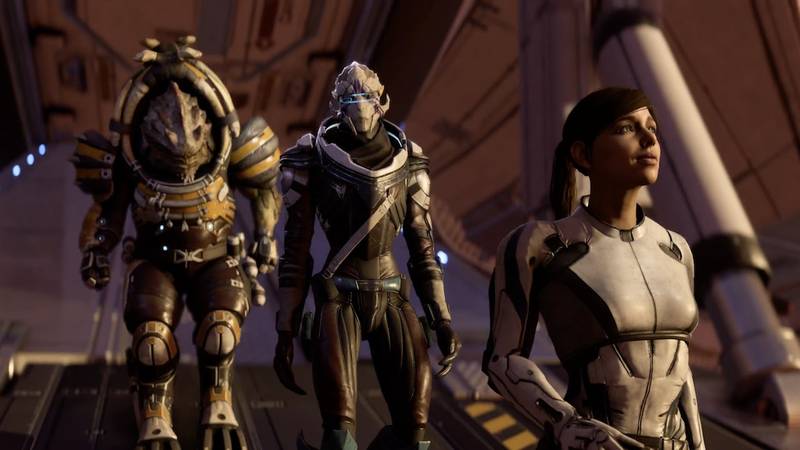 Last week, it's definitely been a bad week for gaming. After few hours of rumors floating around the Internet, Electronic Arts confirmed it is scaling down BioWare Montreal, the developer of Mass Effect Andromeda, and basically that the Mass Effect series is being put on hold. On top of that, Square Enix revealed it is in talks with several outlets for the sale of IO Interactive, the studio behind the Hitman franchise. Should those talks fail, the dev and IP could disappear.
That's really disappointing, for several different reasons, but you could say both the situations were born from risks. Mass Effect Andromeda was a huge risk itself — the development process was handled by a brand new BioWare team, not the original one in Edmonton, simply because it was (and still is) working on a brand new intellectual property to launch in 2019.
The work of the new team in Montreal simply wasn't as good as the one from the original trilogy, err, the first couple games in the franchise, and that's been crystal clear for at least two years, to be honest. It's also clear Electronic Arts knew it, and that's why the game has not been promoted properly, or at least with the amount of marketing effort you would expect for such big entertainment saga; has not a Season Pass or firm DLC schedule; it's missing localization in lots of countries (Italian, for example, has only been offered via texts, which is a bit of a novelty for the franchise and has been much criticized over here).
All this stuff has contributed to building a very bad picture of Andromeda even before it released, and this is mainly why when it actually shipped people was very harsh in receiving it and looking at the flaws. They were all but small, this is true – faces and animations were just poor -, but overall the title was rather enjoyable and managed to build upon the base of the original Mass Effect, for example reintroducing exploration, while maintaining the action as fresh as it was in the third entry.
So sales were probably not as good as one would expect from a Mass Effect game, but most importantly the IP was hugely damaged in the way people look at the titles coming with that specific brand. It managed to become one of the most appreciated brands in the sci-fi entertainment landscape, and now it's just a cheap Star Wars game copy. EA knows it only needs to push for a developer turnover and leave the franchise rest until gamers calm down.
Am I sad for all that is happening? Sure. But I also believe Electronic Arts is required to protect the intellectual property and be sure not other damage is furtherly added on top of all the poor stuff has already been done during the last couple years. At least, keep it quiet until you don't have a proper plan to relaunch Andromeda, with some community of sorts or even A Realm Reborn-like stuff that could the picture completely turn into something different and much more appreciated by users as it happened with Final Fantasy XIV (which was much easier being it an MMO).
As I said, there's a fil rouge between Mass Effect Andromeda and Hitman, and that was a risk. While in the case of BioWare Montreal it was a risk over quality, IO Interactive took some risks with the business model it was using for the latest entry in the Hitman series. It changed couple times before it launched as a proper episodic game, and the Danish developer had a hard time in trying to explain both why they were doing those changes and what the title was going to be after them happening.
Sure enough, despite becoming million seller during the first fiscal year, Hitman: Absolution (together with Sleeping Dogs and Tomb Raider) ended up being disappointing in comparison with Square Enix's expectations. It wasn't a total disappointment, though, and this is why the Japanese publisher allowed IO to build a new game in the series – one with a limited budget and the obligation to be profitable.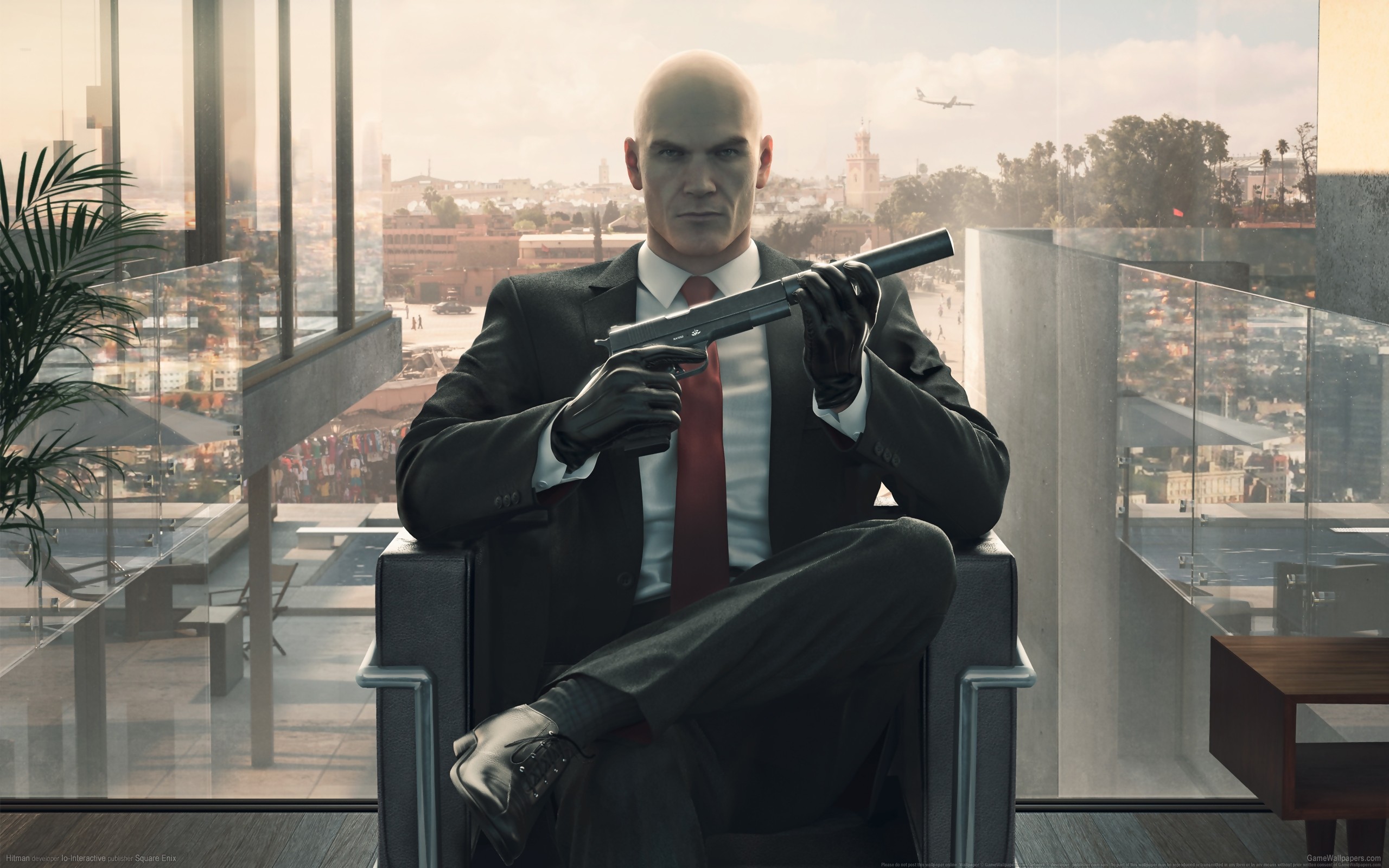 Despite the promise of a Season Two, which we learn is already in development, this result wasn't apparently achieved, and a Square Enix revealed to have ongoing discussions with other publishers in order to sell the entire studio behind the series and few other games like Kane & Lynch and Freedom Fighters. There's something to be happy, anyway: others would've just shuttered the developer, without any care for its IPs. Yes, I mean Microsoft.
In such dramatic situation, we also have couple more reasons to be happy. First, IO Interactive respected so much the original vision behind Hitman that truly refused to re-think and re-build it as an action shooter of sorts. It was born a highly technical stealth game and, if and when it does, it'll die as such. In the modern gaming landscape, it's a pretty unique case, and one we should be proud about.
Second, the fact Square Enix is selling the studio means it is indeed very talented and that Hitman isn't just unprofitable — it's just that they expect too much out of it. Cooperating with a smaller publisher, or even buying themselves out, the developer should be able to bring the franchise on and delivering more focused experiences (and less expensive to produce, and probably more profitable in the long term).
So, yes, risk has been a common ground for both Mass Effect Andromeda/BioWare Montreal and Hitman/IO Interactive. The difference is, as said, the latter opted to maintain their original identities and probably made few mistakes on the obligatory path leading to that achievement. Mass Effect tried to please everyone, becoming something completely different that doesn't feature a definite vision and ultimately doesn't know where its level of quality should be set.