Don't you think Nier Automata has the league of ugliest robots
Talking about pure slicing robots game, we have a few bunch of them released past years and followed by this year's popular title The Horizon: Zero Dawn. Now, this article is unbiased intention to discuss the characters of Nier: Automata, who I think has the league of ugliest robots. From quiet a long time, I had seen video games who especially targets a highly advanced race of characters and elements, which not only supports the gameplay but offers a unique treat of entertainment.
When I began with Nier: Automata I was less impressed with the YoRHa headquarters graphically. It does not give me a punch of space station or something highly advanced but later as the game progressed supported by the classic cinematic story line, it grabbed me completely. Introduced by the Android, a battle bot, highly advanced and created by humans, with a look of Asian teenage girl. Next one is a boy bot 9B, again a young lad, talkative and curious. They were fine. No issues with them.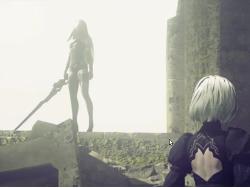 My attention was more towards the bosses, the big machines. And as a surprise, it took me down for the first time when I saw the ABC Warrior type looking Goliath (Robot) from the sea, who has hands made of the crane. Seriously? Cranes. The first one that popped out from water, has some serious metal eyebrows and was not happy. It does not matter if I hit on the metallic arms, it gets hurt or any other part it get's hurt. Even the eyebrows hurt. Quite a sensitive model, though. The worst part is how I kill it. I jumped from my flying suit, drawn the sword, and just pierced his left eye, who was looking at me like a koala and he blasted. Later a bunch of other robots who were hiding came out from water, these hidden ones are like those friends who does not identify you at a party if you do something bad.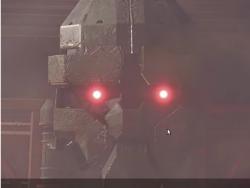 So this was the first, now ahead when you move you will fight with a bunch of drum type looking bots, wearing metal slippers. They remind me of the Android OS symbol, except the slippers. They are kinda cute, the small ones. Ahead in one scene when I was about to meet Adam and Eve, the pack of bots were dry humping. Yes, they were. Various type of weird things they do. Later something happened they compiled into a huge wreckage and anime looking characters Adam and Eve were born.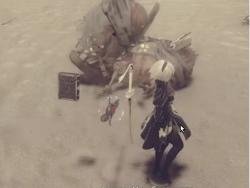 Adam and Eve also spill blood when attacked with a sword. That could be a red oil, I guess. Well moving ahead, the weirdest one I was not able to forget, was that psycho singing robot in the amusement park. This one thinks himself as a beautiful opera singer, who had decorated itself with dead bodies of an android bot. That was a nightmare. And not to forget the huge fish, that can stand on two feet like minions.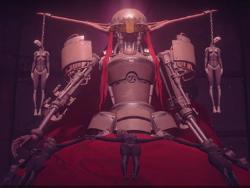 And then there is smiley faced bosses, jumping robots, etc. These robots who plays a vital character in the game looks like an outdated version who are left behind to die by their creators. An obvious pattern of many games is after completing the mini or side objectives, you head towards to fight with bosses. They are cruel, mean, but has some weakness, which offers an edge to the gamer. From my point of view, I was expecting a bit more graphically enhanced versions.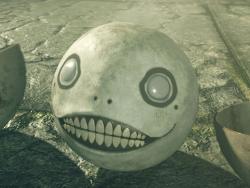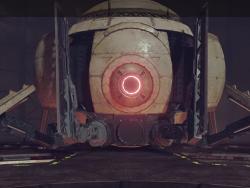 So what you think, robots in Neir: Automata are the ugliest ones or you fell in love with some character?