E3 Is About Dreams – Why Microsoft Failed At E3 2017 Despite Having Xbox One X
Now that we've all calmed down, and the hype for the event is pretty much disappeared, it is a good moment to look at what happened at E3 2017 and what it was like – especially in comparison of what E3 actually means as an event, more than simply looking at the previous iterations of the gaming kermesse held in Los Angeles each and every year.
Overall, many games were showcased, sometimes debuting with worldwide premieres, and the event is all about that – the games. The average quality was great, also, so you can't really say the latest E3 was disappointing. Anyway, E3 was born as the place where video gamers are allowed to dream about what is going to release in the next few years. This year's edition was, so, more concrete, but ultimately saw many of the players who've prepped media briefings up failing into building hype and momentum.
How Microsoft betrayed this vision – NO News And NO New Games
Microsoft was, perhaps, the one that more than any others betrayed the original vision behind the Electronic Entertainment Expo. This year's Xbox press conference didn't deliver any news about the world of gaming at Microsoft, nor new games – couple indies aside. That was exactly what we didn't want Microsoft to do, and exactly what, of course, happened: Xbox offered a show filled with titles and quick gameplay videos, but all coming from already well-known productions. So, looking at the vision I mentioned few lines ago, what's the point in showing them at all? On top of that, the much-anticipated focus of the media briefing – Project Scorpio – once again failed to impress, for a series of reasons.
First of all, the lack of new games that could really show what this console can do in terms of performances (Sea of Thieves, State of Decay, Crackdown 3, etc. are even cel shaded or at least not very close to a solid, photo realistic look); second, because the only news that Microsoft was required to provide was about the pricing Project Scorpio, and it was an "ok" pricing; not a bad one, considering what's in the box, but not even one that could make a news or end up in the headlines. Even the hardware specifics: we were given all the information few months prior the event via Digital Foundry/Gamasutra's coverage, so why spend the first moments of the conference in discussing once again the six teraflops thing and technical stuff? It was boring, it was useless. Or, at least, it doesn't make much sense to say "this year's media briefing will be a bit longer" and then use those few more minutes like that.
What about Sony – Better, but same as E3 2016
Sony is probably the company that, more than all the others involved in building up their press conferences, knows what E3 means and had the biggest role in defining that meaning over the years. So, PlayStation's E3 is all about what's going to happen in the next two to three years, the exact opposite of what one would define a showcase of concreteness. E3 2017 was more or less the same, an exhibition loyal to the original vision, but also one that ended up being some sort of clone of the E3 2016's.
We were given further looks at the games revealed last year, and those games were simply breath taking, but many weren't even part of the press conference (The Last of Us: Part II, for example, was took out of the event; Death Stranding was missing) and – this is the other side of the moon – all of them didn't come equipped with release dates. So, yes, it's probably the same stuff we've seen at Microsoft's press conference in terms of novelty – or better, of its lack – but at least we were given a concrete glimpse of what's coming early 2018 with a huge, huge amount of quality coming from brilliant productions. It's like ok, the conference was disappointing because there weren't release dates and few new games were showcased (the best one, Shadow of the Colossus, is a remaster/remake), but those already existing are truly going to be killer apps and system selling. PS4's library is being so enriched by the end of 2018 that you can't really say what happened at E3 was bad. Can you do the same for Xbox?
Nintendo was the best platform holder without even holding a press conference
That's hilarious. The best E3 2017 press conference wasn't even a real press conference. It was a 25 minute "Nintendo Spotlight" video where the Japanese platform holder said what is in the making for Nintendo Switch and coming in 1-2 years. This really is what E3 is all about. E3 is stuff like Metroid Prime 4 – something you get enthusiast and hyped about without even knowing what's actually going on; something you would call dreams.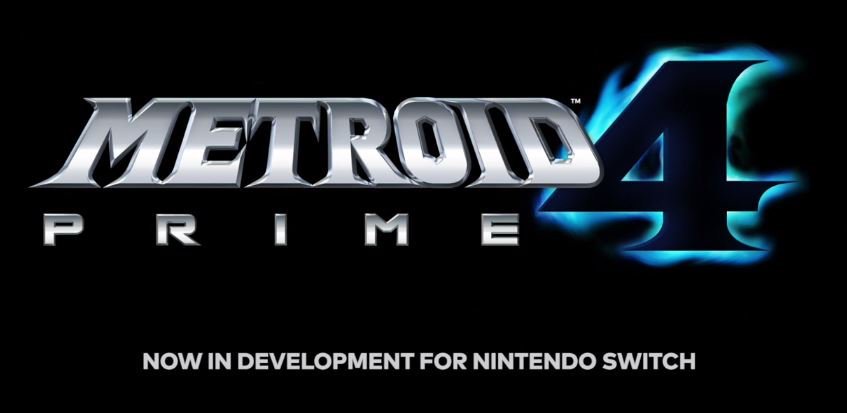 Also, it was very important for Nintendo to show that all of its effort in terms of Switch's portfolio wasn't being completely burnt off in the first years of its availability. So that was a "dream" thing as said, ok, but was also a commercial strategy for the Kyoto console producer to see that there's a plan in place which is not only limited to the first or two years (Yoshi, Kirby, Pokemon RPG, again Metroid Prime 4, etc.). Overall, yes, this was the best media briefing at E3 and also the one I enjoyed the most, together with Ubisoft. Those really were events built specifically with the true meaning of E3 in mind and not just a response to the "you don't have games" claims – a dramatically failed brutal showcase of power – or an evident "we have titles ready but we don't really need to release them this year because we've already won the console war for ages" statement.
At any rate, with all the stuff presented by Xbox and PlayStation for two years in a row at E3, I'm convinced that the next iteration of the Electronic Entertainment Expo (E3 2018) will be much more filled with news – mainly because those titles, or most of them, will finally be already on the market. So, platform holders will be really forced to go all out and offer insights on the new things they have in the making. Yes, it'll be better; no, the E3 as an event is not, overall, in crisis. This is something I read almost every year and usually, in two years, it gets debunked. I think and hope the same's happening this time: Sony and Microsoft, you just look at what Nintendo did in 2017, in case you forgot how to do it.