Every Cat Pokémon
Like felines? Take a look at every cat Pokemon ever.
Pokémon is well known for the wealth of various creatures and monsters you can catch throughout its long run. The beauty of it is that there is something for everyone, depending on your tastes. For the true cat enthusiast, there are multiple Pokémon that have appeared in the games, manga, and show over the years. Here is a complete list of every cat Pokémon.
Note: there are some Pokémon that have parts of them inspired by cats, but this list focuses solely on the Pokémon entirely based on felines. This means no Raikou, Suicune, or Entei here, and the Eeveelutions are arguably more fox than anything else.
Meowth
Starting with easily the most recognizable cat Pokémon because of his appearance in the show, Meowth has been a staple in the Pokémon series since the very beginning.
Meowth (Alolan)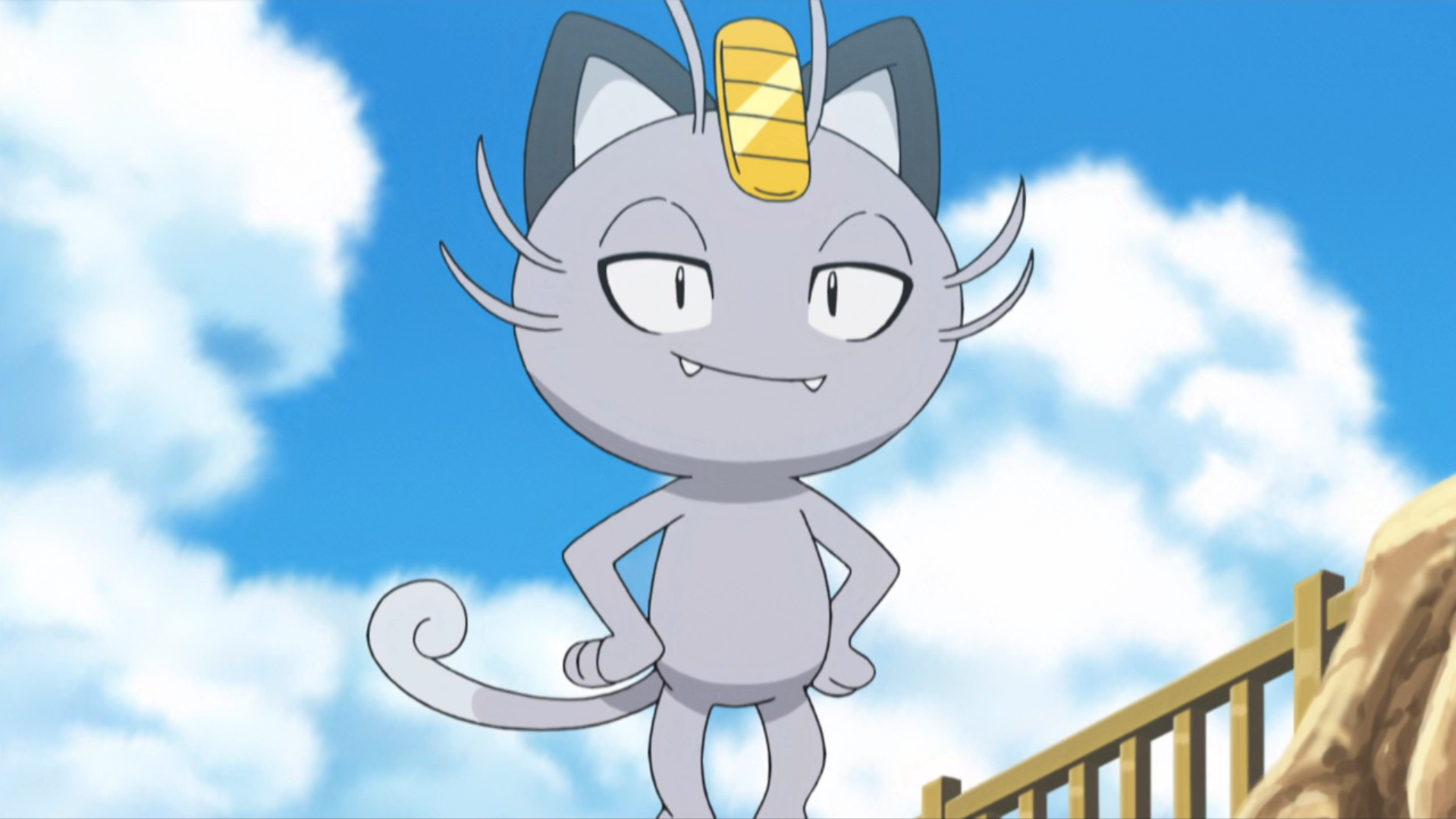 In the Alola region, Meowth appears with a purple tint to them and seem more luxurious than their normal counterparts.
Meowth (Galarian)
In the Galar region, Meowth is a steel type with big tufts of fur.
Persian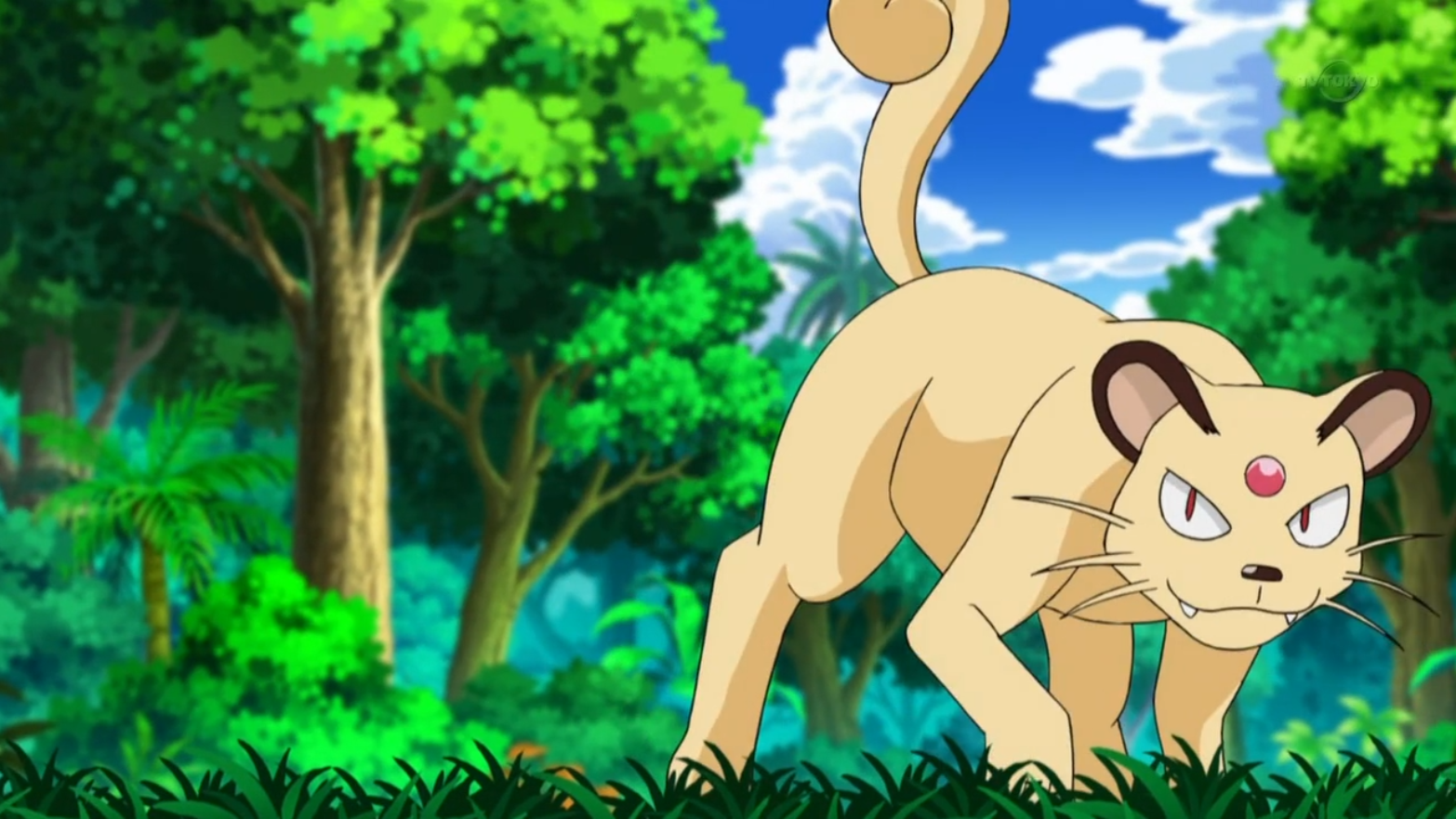 This version of Persian is what the normal Meowth evolves into. This is Team Rocket leader Giovanni's trusted sidekick.
Persian (Alolan)
Like Alolan Meowth, Alolan Persian has a purple tint and is much smaller than the normal version.
Perrserker Galarain Meowth oddly doesn't evolve into Persian at all, instead going off on its own evolution with Perrserker.
Skitty
Skitty is one of the best examples of a kitten Pokémon.
Delcatty
Give Skitty a moon stone, and it will evolve into Delcatty.
Glameow
Glameow is a very slender feline with a long tail. It can be as fickle as cats come.
Purugly
Purugly evolves from Glameow and becomes a much more intimidating presence. It is known for driving other Pokémon out of their homes and claiming it for itself.
Purrloin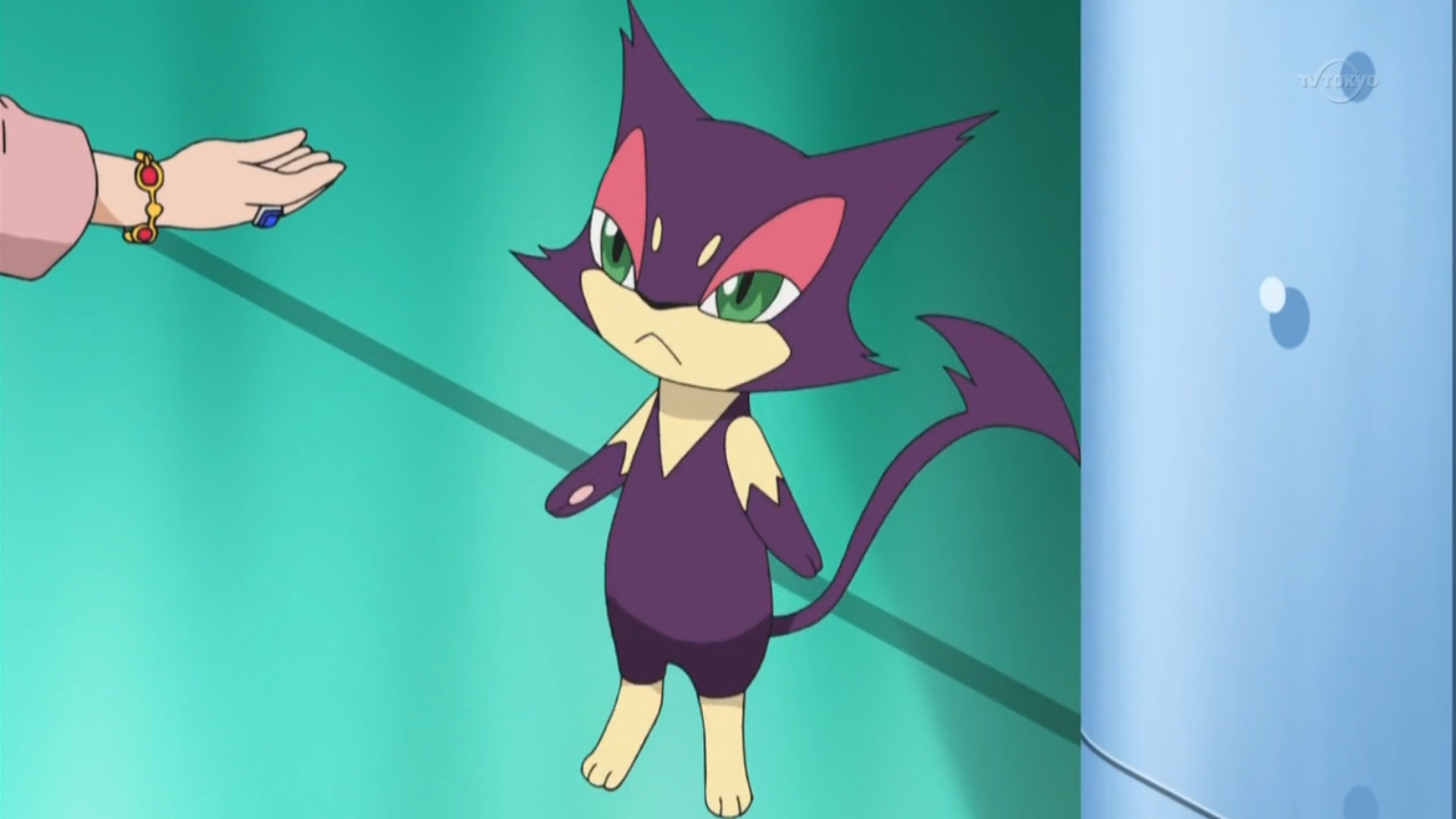 Purrloin is a thieving Pokémon that enjoys stealing from trainers. It gets amusement from the victim's grief.
Liepard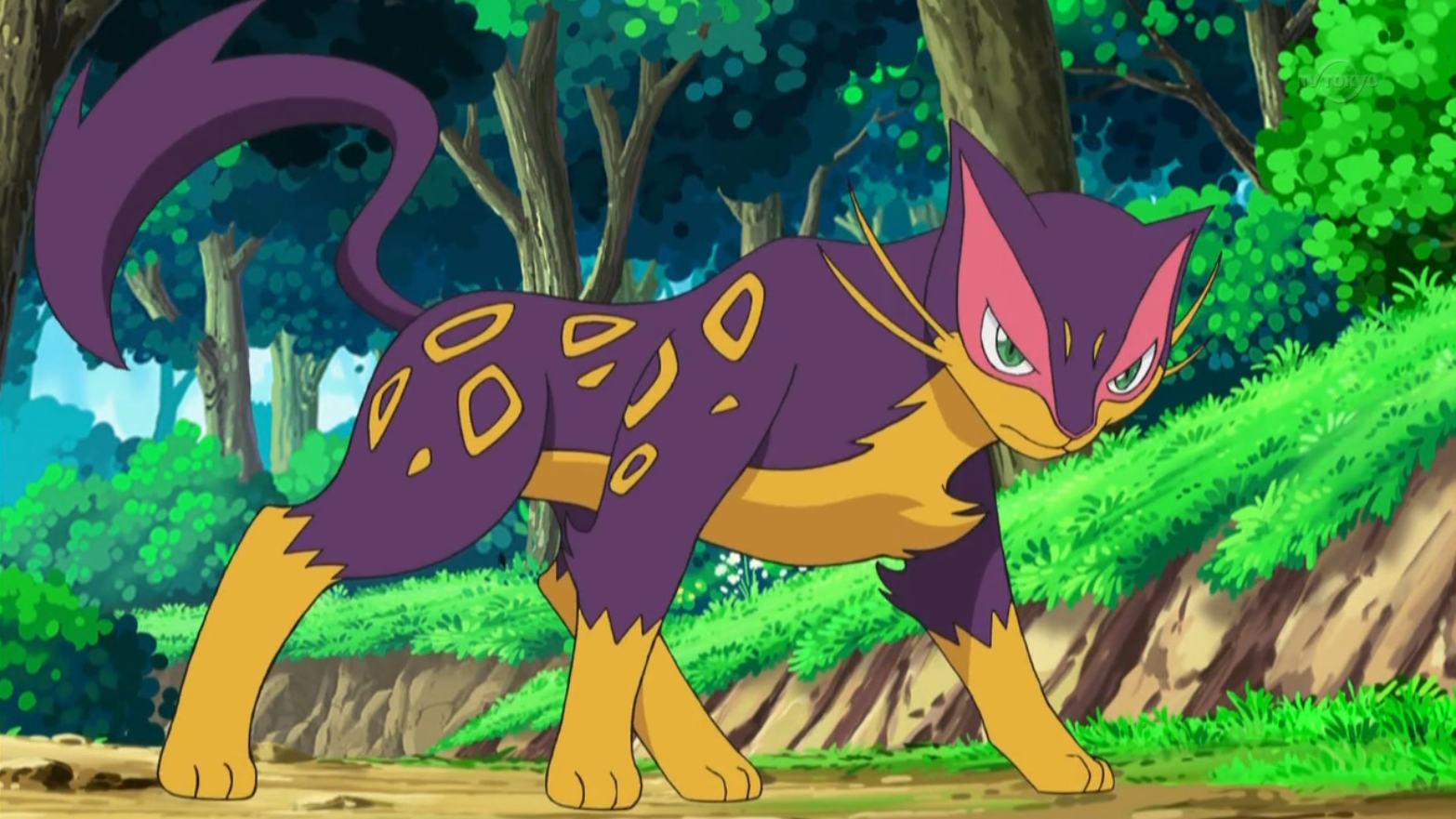 Liepard evolves from Purrloin. They are even sneaker than the former thieves, able to immediately vanish from view.
Espurr
Espurr is a small feline with intense psychic powers; it has little control over.
Meowstic
Meowstic evolves from Espurr. Males are dark blue while females are white. They will harm trainers with psychic powers if they do not get what they want.
Litten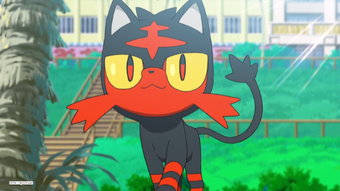 Litten is the fire type starter Pokémon for the Sun and Moon games. The fireballs it shoots out are hairballs set ablaze.
Torracat
Torracat evolves from Litten. It has a yellow flame sac that hangs from its neck. It rings when the Torracat attacks.
Incineroar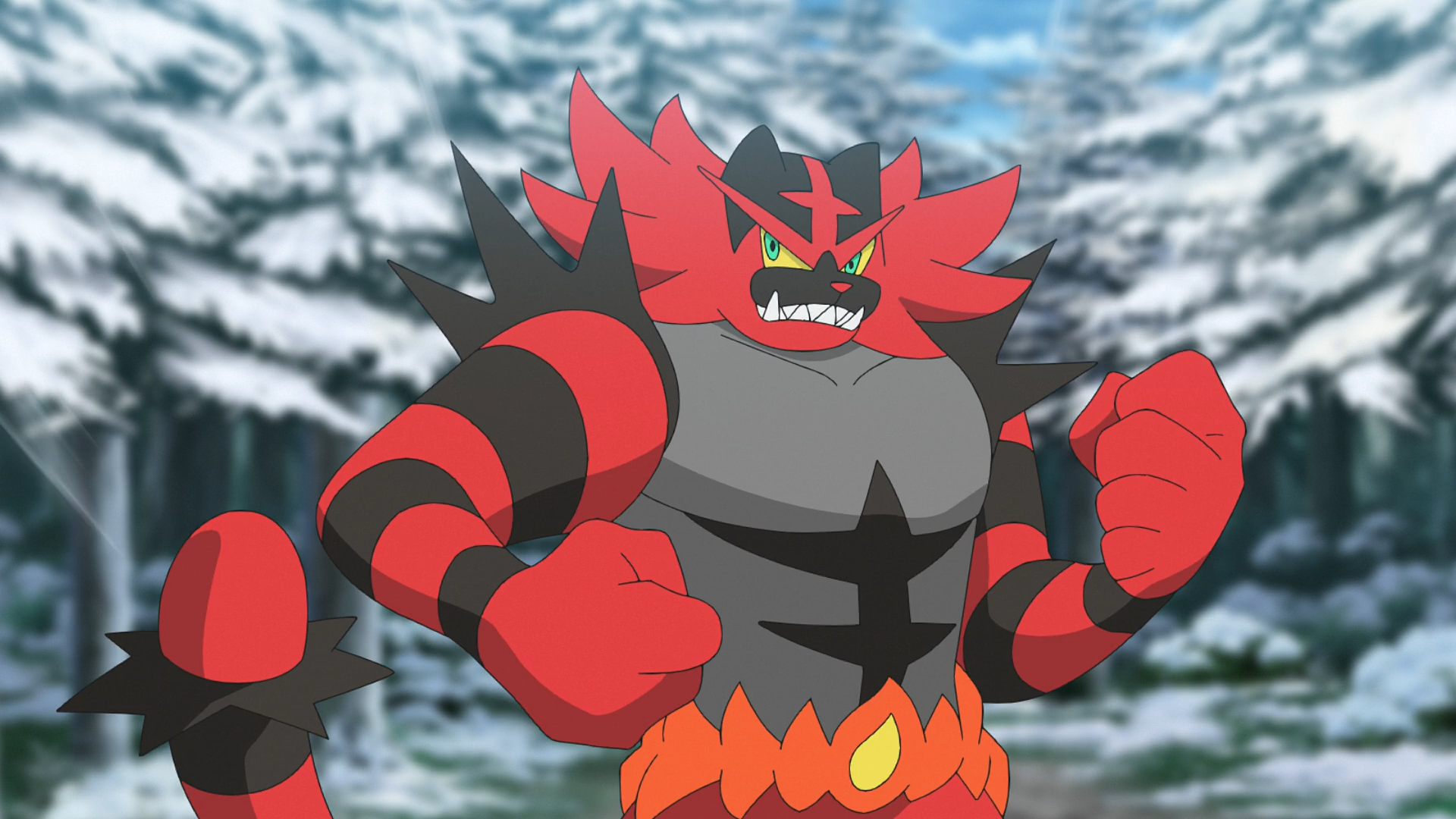 The final evolution in the Litten line is Incineroar. It loves wrestling and is playable in Super Smash Bros. Ultimate.
Shinx
Shinx is an electric lion cub that can make its fur shine brightly to blind predators, giving it a chance to flee.
Luxio
Luxio evolves from Shinx and is an electric lynx. It communicates with electrical pulses it sends out to others.
Luxray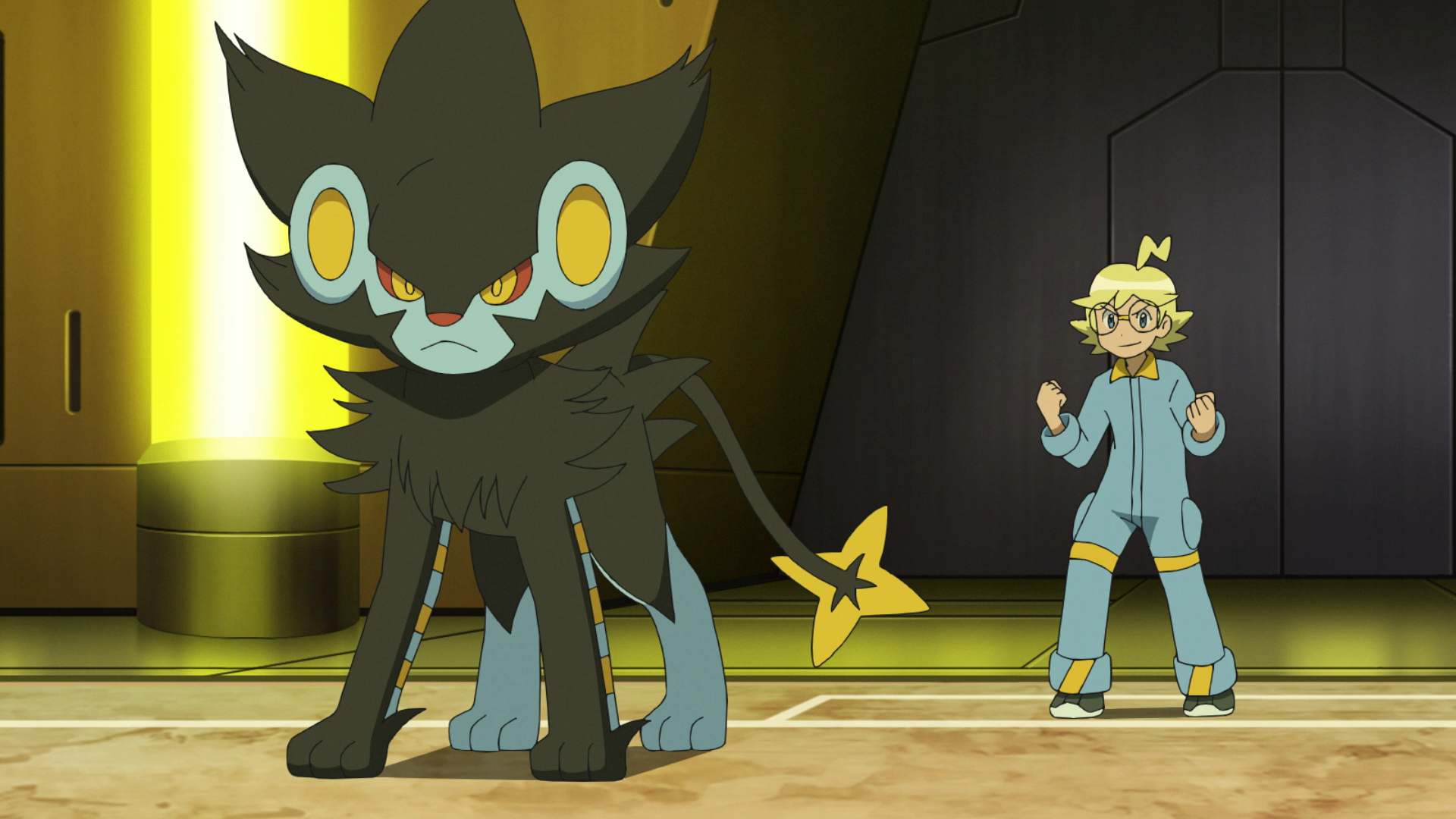 Luxray is the final evolution of the Shinx line and resembles an electric lion. It has powerful eyesight that can see through walls.
Litleo
Sticking with lion cubs, Litleo is a fire type that generates heat from its mane.
Pyroar
Pyroar evolves from Litleo. Males have a prominent mane, while females have long hair from the top of their heads.
Zeraora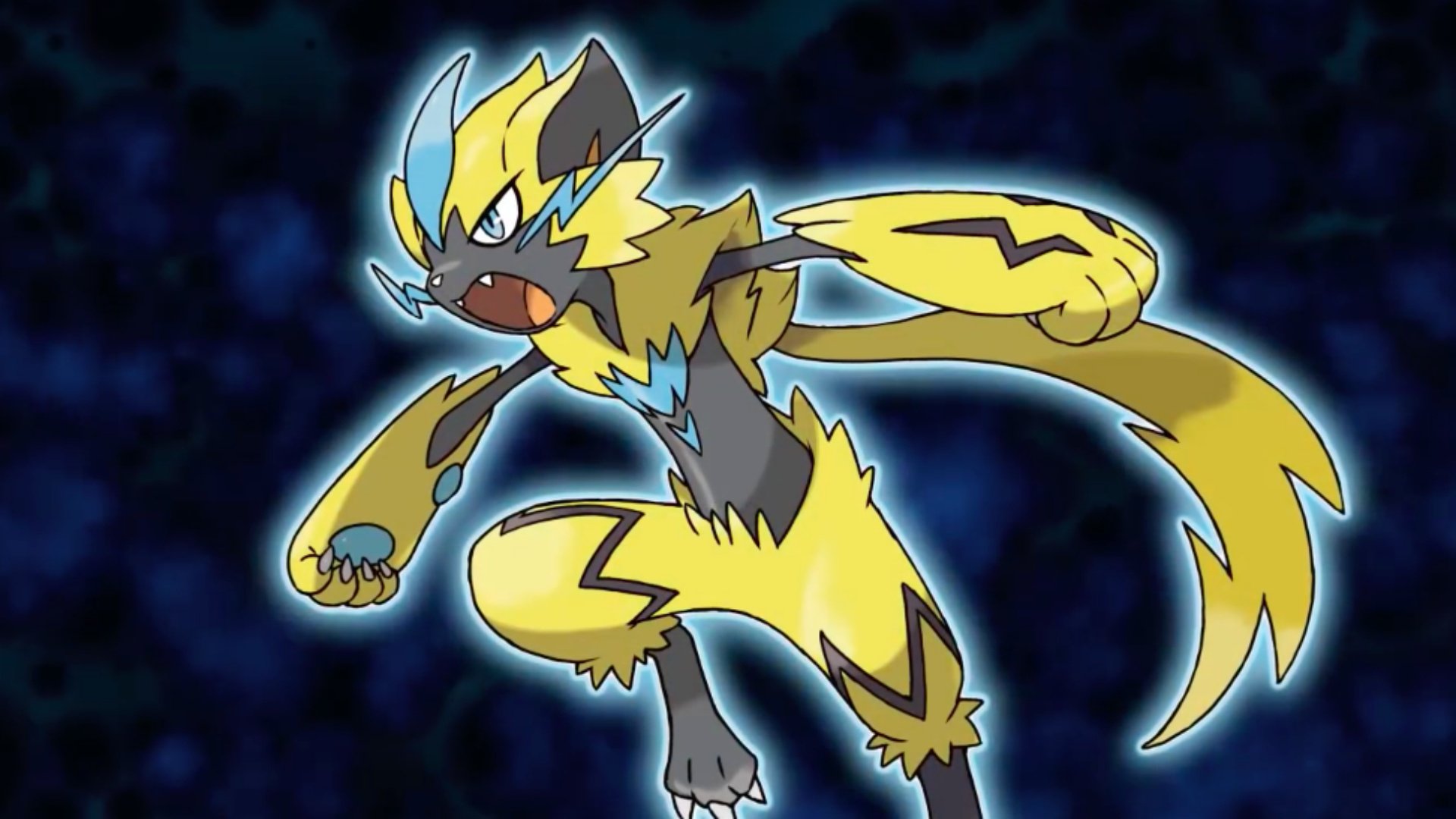 Zeraora is a mythical electric type that is incredibly fast and has claws powerful enough to rip their foes into pieces.