Studios Sony Should Buy To Knock Out Xbox One and Microsoft from Next-Gen Race
Race has just began to conquer next era of Gaming consoles, namely among Sony's PS4, Microsoft's Xbox One and Nintendo Wii U. When it's about competing in numbers of games selling and consoles units, Nintendo Wii U will be lot behind than Sony's PS4 and Microsoft's Xbox One, which seems to be very obvious after PS4 and X1 get's launch later this year.
It's pretty obvious that the console which will bring more better entertainment will rule ahead and when we talk of consoles, gaming titles are only thing which can make real difference here. Nothing is more worst than watching your friends playing exclusive titles on his console which you can't afford to buy at the moment. Only way to bring more gaming titles or specifically exclusive gaming titles is to buy more better studios who has been already developing excellent games for their consoles.
Everyone has their personal opinions about who will be ahead in this race, either PS4 or Xbox One. I personally support PS4, because till now i'm more than happy with my PS3 against Xbox 360, whether in terms of games, their performances or exclusive titles. Yes few Games like Halo, makes me think sometimes why i don't own Xbox 360 also, and that's why i think if Xbox One is truly in competition with PS4 then there are few game studios Sony should buy to develop more PS4 exclusive titles than Xbox One to completely knock out it's opponent from this game.
Here are few studios i find worthy enough to get bought by Sony to nearly end the game for Microsoft, i know Microsoft is no turtle to sit around or walk slowly, but still i feel buying Gaming studios can really make big difference here.
1) Quantic Dream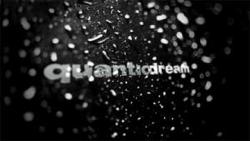 Quantic Dream studio is based in Paris, France, and it was founded in 1997. Exclusive title they have developed for PS3 in recent time is enough to define potential for this studio, i.e. Heavy Rain. They have exceeded expectations for PS3 with Heavy Rain. Their upcoming title Beyond: Two Souls is also a Exclusive PS3 title to be release in October this year.
2) Ready at Dawn Studios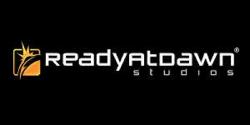 It's American video game developer located in Irvine, California. This studio is a bit young formed in 2003, but no doubt it's been very known for their titles for PSP like Daxter and God of War series and for PS3 God of War: Origins Collection. As announced recently it's also working on Exclusive PS4 title The Order: 1886, for which release date is yet to be announced. But this studio has very much potential to give wonders to PlayStation gamers with resources Sony can provide. Ready at Dawn Studios is also a potential candidate because it's team is formed with former members of Naughty Dog and Blizzard Entertainment, who needs no introduction here.
3) From Software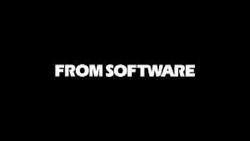 From Software is the only worthy Japanese video game studio i find in my radar of interest for Sony, to increase their grip on Japanese video games. From Software have developed games for almost every platform. From Software is well known for developing series titles for Armored Core, Demon's Souls, Dark Souls, King's Field, Otogi and Tenchu etc. Sony should've bought From Software after the Demon's Souls release, i find this title being very ignored by not being published in NA. Sony is lacking a decent Japan Studio and this one i find perfect for them.
4) Drinkbox Studios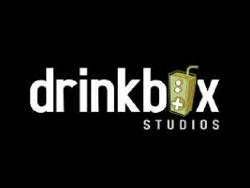 Drinkbox Studios is a independent video game development studio located in downtown Toronto, Canada. It was founded in April 2008 by member of Pseudo Interactive after it's closing. It's the most young studio in my list, but very potential one as well. They have developed few titles for PS3, PS Vita and PC. They also provide work-for-hire services to big names like Activision, Electronic Arts, Bytemark Games, TransGaming, and Capybara Games etc.
Verdict:
There are dozens of small developers with keeps potential to do wonders in their own ways. Whether it's for PS4 or any other next generation console, these ambitious studios won't loose their grip easily. By buying the young talent creative studious, Sony can provide all new fresh gaming experiences to their gamers, specially when new console PS4 is coming, it's very high time they should do it.
Which studios you find potential enough to make difference in Race to conquer next era of Gaming consoles? You may accept or not, competition is up for PS4 and Xbox One. Let's see who plays it well, Sony or Microsoft.