Mind Blowing PS4 Exclusive Announcements Expected From Sony At Playstation E3 2014 Press Conference
E3 2014 is just few hours away and Playstation community is pretty excited about things Sony is going to showcase/announce on June 9. The firm recently confirmed a total of 70 games (not too surprising as it includes indie games, multiplatforms and exclusives). But what about the secret things that they have planned for the event? We decided to predicted what these secret unexpected, mind blowing unannounced/stuffs could be from Sony at their E3 2014 press conference?
Agent
Former Sony Boss Jack Tretton announced AGENT from Rockstar Games as a brand new Playstation exclusive franchise way back in 2009 at E3 event, and apart from the logo nothing was showcased neither a screenshot nor trailer. Six years have passed and fans are still hoping against the hope to see or hear something about AGENT from Sony and Rockstar Games. Its high time now for Sony to finally come out in open an apologizes to fans for the delay and announce AGENT as Playstation 4 exclusive, and what's better place to do that, E3 2014.
Here are the hints that prove that AGENT is not cancelled/canned: Take-Two confirmed in May 2011 that AGENT was still in development and in 2013, the firm filed two trademarks for the game.
The Last Guardian
Another Playstation exclusive title which has seen numerous delay and fans received same official update: "its still in development and we are waiting for right time to re-reveal/announce it". The Last Guardian has been in development since 2007 and was officially announce at E3 2009 with a planned release date as 2011, but destiny played its part and game suffered numerous delay and complications including departure of Ueda as full time employee of Sony. However Sony still managed to convince Ueda to work as a consultant on The Last Guardian.
New release date and whether the project have been shifted from PS3 to PS4? Sony has kept fans guessing on these questions. The most recent update we received from Sony on The Last Guardian was in March 2014 and its the same old thing "its still in development". E3 2014 can't be the better place to re-reveal The Last Guardian. I HOPE SONY YOU ARE LISTENING TO YOUR FANS ON THIS ONE.
UPDATE:
Reports coming out from multiple sources including IGN, The Last Guardian has been officially cancelled. Sad news for Playstation Community.
Crash Bandicoot
In past six months or so we have seen and heard lot of things about Crash Bandicoot series making a comeback on Playstation consoles, this includes: Amazon France listing of Crash Bandicoot for PS4, teaser from Playstation Brazil and Sony Demark and last but not the least Activision removing all reference of Crash Bandicoot from their official website and also closed dedicated website of Crash Bandicoot which was managed by them.
Sony buying back Crash Bandicoot IP and announcing a new title with a short teaser at E3 2014 "hiding the details on release and developer" would be gift for Playstation community, it would be like Christmas coming early for them.
Long Awaited PS4 Features: Snapshots, DLNA, MP3 Playback, Pause Download And More
The best way to end the conference for Sony would be to announce much awaited fan-requested features for Playstation 4 such as Snapshots, DLNA, MP3 Playback, Pause Download and more.
It will be like a cherry on the cake if Sony made available these features right from the time of announcement (but it looks unlikely.
PS4/PS Vita Bundle and Price Cut for PS3 and PS Vita:
One of the most talked about Playstation 4 feature is remote play with Playstation Vita which allow players to play Playstation 4 games on Playstation Vita. We have seen lot of demos and fan videos, graphics/visuals of PS4 games on PS Vita looks pretty astonishing.
Amazon France, the notorious retailer who previously leaked many games and bundle way before its official announcement, recently listed PS4/PS Vita Ultimate Bundle but price was the same as that of what we pay for buying these consoles separately. Sony should announce this fan-requested bundle at their E3 press conferene but at a discount price.
Also, a price cut for Playstation 3 and PS Vita. These last-gen consoles still have lot of leg left and there are consumers who can't pay 400 US Dollar for buying a PS4 but can spend at 250 or 200 for a PS3 and can enjoy games such as Uncharted 3, The Last of Us.
New IP or Reboot of Syphon Filter from Sony Bend for Playstation 4 and Playstation Vita
Syphon Filter reboot is expected from Sony Bend, developer behind Uncharted: Golden Abyss for both Playstation 4 and Playstation Vita. But according to reports coming out from well know industry insider, the studio is working on unannounced PS4 exclusive title which is open world horror title but with no zombies and E3 2014 reveal is not expected.
UPDATE:
Concept Art of Sony Bend's PS4 exclusive horror title leaked, looks scary but stunning. Check them HERE
[Image Deleted]
But later on, this same insider added that Sony's strategy seems to be working with growing studios. Sucker Punch, Ready at Dawn, Media Molecule, and Bend have increased in size" i.e a clear hint at two team strategy at Sony Bend or some other first party studio of Sony helping Bend in development like in the case of The Order: 1886.
Santa Monica Teaser Trailer for new IP or God of War IV
Santa Monica is one of the busiest first party studio of Sony, they are currently helping out Ready At Dawn on development work on The Order: 1886 and also seems to be working on new project for Playstation 4.
No details has been shared whether its a new IP or a next installment in God of War franchise, but we expect Sony to something of Santa Monica's work for Playstation 4 at E3 2014.
Quantic Dream
At E3 2014, Quantic Dream attended Sony's Playstation Conference and showcased a stunning new tech demo called as "The Dark Sorcerer" and power of their new engine for Playstation 4. E3 2014 is not the best time for them to showcase what they have in store for Playstation community on Playstation 4, might be a sequel to Heavy Rain or a completely new IP?
Uncharted for Playstation 4
Naughty Dog, probably the best developer in gaming industry in current time, is bringing Uncharted series to Playstation 4. A trailer or gameplay footage is almost confirmed to be showcased at E3 2014, there's no question mark on this. Fans will be waiting to see what Naughty Dog could have with a high end specs of gaming beast Playstation 4.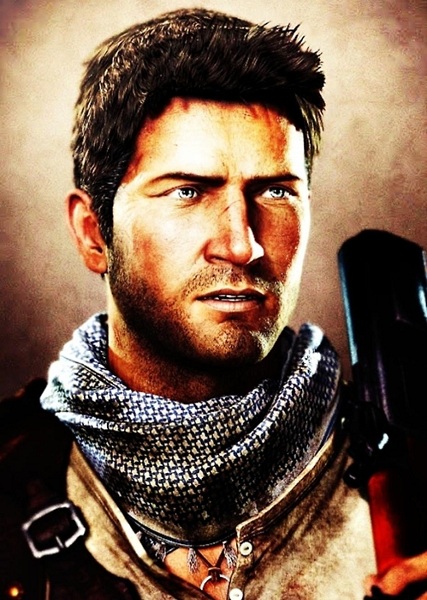 The studio has already proved their metal in almost every department with games like Uncharted franchise and The Last of Us. But now we are more curious to see how Uncharted looks on Playstation 4. Naughty Dogs themselves have teased that fans will be amaze with look of Uncharted for PS4. So just bring it Naughty Dog, my body is READY.
So guys these are our "Mind Blowing Unexpected Announcements" of Sony Playstation E3 2014 conference. Tell us in the comment section below whether or not you agree with the list? Did we missed out something that you expected to see?