Must Buy Games For Xbox One and PS4 In January 2015
The year 2015 is approaching so fast that in no time we will start with the month of January. This time with a cut throat competition between the two major gaming console makers, Sony and Microsoft with their respective PS4 and Xbox One consoles, have presented an interesting line-up of games in the very first month of the new year.
In the first month itself we a decent variety of game which include genres like Graphic adventure, Survival horror, Hack and slash, Action and more. Lets see what the gaming giants have in store for us in the month of January 2015:
Resident Evil HD Remaster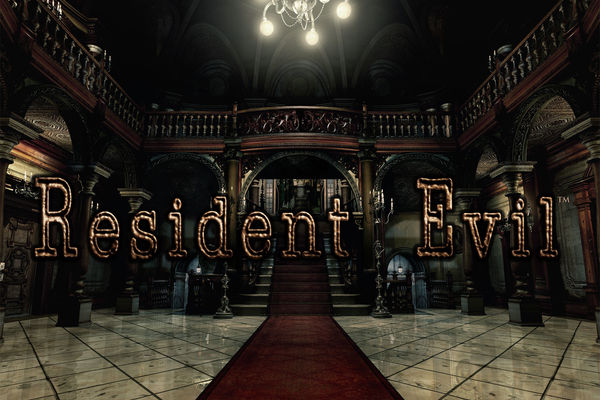 A remake of the Resident Evil game which released in 2002, Resident Evil HD Remaster as the name suggests, is the a high definition remaster of the game. This game will be available on PS3, PS4, Windows PC, Xbox 360 and Xbox One.
It features a U.S. special police team trapped in a mysterious mansion which is filled with monsters and traps. It also restores the George Trevor subplot featuring Lisa Trevor, and retroactively splices other major characters of the Resident Evil games, such as William Birkin and Alexia Ashford, into the game's backstory. In the HD Remaster version of Resident Evil players will be able to toggle between the original "tank" controls and a new analog control scheme.
Resident Evil HD Remaster runs at 1080p resolution on PS4 and Xbox One along with 5.1 surround sound and the original 4:3 or a new 16:9 aspect ratio. Resident Evil HD Remaster is developed by Capcom and will release on 20th January 2015.
Dynasty Warriors 8: Empires
Dynasty Warriors 8: Empires is the second expansion of Dynasty Warriors 8 which will release on 27th January 2015. It will focus more on strategical and tactical battle system and allow players to modify the player force's flags, horses, and soldiers, as well as featuring large-scale strategems, enhanced from Dynasty Warriors 7: Empires.
The marriage system will be a bit renewed in this game, the players' officers can now have children with their spouses. The addition of a new character Xun Yu will be seen in Dynasty Warriors 8: Empires.
There will be more new characters along with the playable characters of the main Dynasty Warriors series, some of whom may be implemented to the main series according to producer Suzuki.
Life is Strange (Episode One)
Life is Strange is one of the few games which I would like play as in this game players can do the very thing that each and everyone of us has thought of atleast once in our life, Rewinding Time. In this game players are allowed to go back and redo any action other than what is done past a checkpoint, as long as a checkpoint lasts.
The changes that a players makes will alter and affect the story through short, mid or long-term consequences. This game follows the story of a photography student Maxine Caulfield returns to Arcadia Bay, Oregon. She reunites with her estranged best friend Chloe Price, and discovers that Chloe's father had died the year Maxine left town.
Life Is Strange is set to be available for Microsoft Windows, PlayStation 4, PlayStation 3, Xbox One and Xbox 360 via digital distribution.
Dying Light
This one is for the gamers who love blasting zombie brains along with the creepy feeling of love for horror games. As the name suggests, this games actual fun starts when it starts getting darker. Dying Light features a dynamic day and night cycle. After sunset the zombies transform into something much more deadly and frantic.
Its senses become extra acute and accurate. They will be able to attack you by every possible method, sprinting, jumping, climbing buildings and much more. Gamers will need Night Sense to locate zombies in the dark and stay out of their way.The days will be a tab bit simpler, you have to scavenge for supplies to send back to the safe zones, set up traps, save random survivors.
The infected will be weak and slow in the sun. Gamers will not have to wait for grabbing the copy of this game as it will release on 27th January 2015. It is created by Techland using Chrome Engine 6 which also made Dead Island.
Grim Fandango: Remastered
Set to release on 27th January 2015, Grim Fandango is divided into four acts. Each of the act will take place on November 2 on four consecutive years. Grim Fandango was originally released on PC and the reception for this game was extremely positive, the art direction for this game was appreciated.
Remastered version will release on PlayStation 4, PlayStation Vita, Microsoft Windows, Mac OS X, and Linux platforms. This version will feature a lot of enhancements including higher-resolution background textures, improved character models, support for widescreen aspect ratios and much more.
A remastered release of Grim Fandango was announced in June 2014 during Sony Computer Entertainment's press event of the 2014 Electronic Entertainment Expo. It was predicated on the transition of LucasArts from a developer and publisher into a licensor and publisher in 2013 shortly after its purchase by Disney.
Saint's Row IV: Re-Elected + Gat Out of Hell Expansion
This is one of the most awaited open world action-adventure game of 2015. Gat out of Hell is the standalone expansion to Saints Row IV. The protagonist of this game is Johnny Gat or Kinzie Kensington.
The only disappointing this is lack of customizations for the playable characters, but those who own a copy of Saints Row IV can import their custom Boss character to replace the default Boss. The plot of Saints Row: Gat out of Hell is pretty simple, the leader of the Saints has been kidnapped by the Satan himself in order to get his daughter, Jezebel married to the leader of the Saints.
As a player, your task is to stop Satan from carrying out these dangerous deeds and rescue the Boss. Saints Row: Gat out of Hell will release on 20th January 2015.
Citizens of Earth
Those who would love to rule the world or even beyond, should definitely try this game. Citizens of Earth will allow you to be the Vice President of the World! This Vice President is a bureaucrat: charming, charismatic, but practically a useless character.
Smartly enough you should use your charisma to recruit normal townsfolk to help you investigate and fight your battles for you. Citizens of Earth does not follow a fixed story line of any sort, it focuses on intelligent choices that keep you on your toes. Your citizens will become stronger with each level that you pass.
This game combines the best of classic JRPG designs with the open-world approach famous in Western RPGs to make a game that has something for all the type of gamers.