Nier Automata – Why 26 Endings Seems Too Much And Annoying To Me
[SPOILER ALERT!] Neir Automata surprisingly has around 26 endings, arranged from Alphabet A to Z. Now, this is a matter of discussion, why a game has so many endings, that can at some point turns me into a dog who is trying to catch his own tail. It is obvious to consider, they are borrowed from its predecessor, but the developer here wants the gamer to get more engaged into gameplay, is what I assume.
Having around 26 different endings that trigger in between the game or at the end and a few demands completing wiping out your old progress add more challenges. Now the issue is on the web, I am surprised to know about these endings, and I was quite excited to get them all on my own. But thanks to a constant impatient web people, who publish it already within two days of the game, spoiling the fun. Still, I am sure being a gamer, my urge to check them all on my own will add another few bunch of hours in the gameplay.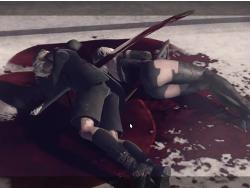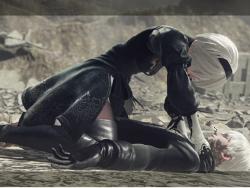 Well, 26 endings seem too much for me, at first when I had done with 2B's campaign (being an impatient gamer I sacrifice my day for this), I was surprised to finish up this so fast. Later I found that still the game can be continued with another perspective using 9S a constant rattling, android bot, who has unrealistic human type emotions, while 2B is digestive, a sober android on the mission and so A2 that we get play with at the end of a second story line.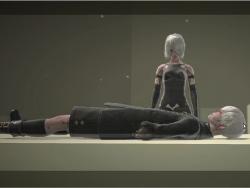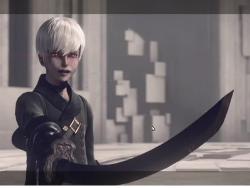 I played 2S again and then comes the dialogue part, that again has a hidden ending. I see this as a stretchy attempt by the developer to push more playable hours for gamers. Well on the other side, the game mechanism remains constant. I knew after 2B's storyline, when I am 9S, how to fight, and finish objectives, shooting, slicing bots, etc. I am not much concerned about the endings, but being an impatient gamer I am much concern about the gameplay mechanism. If the developer can keep 2B in a third person perspective, and allow 9S to be the only Flight Suit pilot, and ahead at the end let A2 have extreme hacking puzzles, I am sure, this game can gather much higher traction than what it is getting right now.
Those changeable gameplay environments unique in each character story can act as the only USP. Instead, I got everything at the start, and what left is to check out is endings, which is quite a secondary for me. Anyhow, I have Youtube, where I can already see them. I feel gamers could be more engaged by offering them unique hours of gameplay, instead of letting them rely on a tedious linear playable mechanism.
So what do you think, why Nier Automata has so many endings, does this is helping the game to be a success title, or bring a new or pro gamer you find it tedious