PlayStation VR: List Of 80 Games Already In Development
Just after Sony's VR Project lost its name – Morpheus, they continued with their first real foray into virtual reality headset which is now known as PlayStation VR. The current Prototype is fully functional with the PlayStation 4 and PlayStation Vita game, but it has no confirmed release date. This Prototype is capable of rendering two separate displays simultaneously.
Now that the Prototype is ready and all set to launch in the First half of 2016 we must look at the List of games that are confirmed by PlayStation. This Article we show you the list of all Eighty VR games that you must look forward to.
List Of 80 PlayStation VR Games
100ft Robot Golf
100ft Robot Golf is the first VR game in our list developed by No Goblin. The Game sets on various locations you choose to play on. The player can become a Robot Golf Tour Pro, you can fly, play golf, hit your opponent, destroy the buildings, play with your friends online. Get ready for some action adventure with your fellow robots.
Genre:
Developer: No Goblin
Ace Combat 7
Ace Combat 7 is a flight simulator game developed by Project Aces for the PlayStation VR and it is also compatible with PlayStation 4. It is the eighth main installment in the Ace Combat series. The player has full flight simulation experience with the VR view.
Genre: Combat flight simulator
Developer: Project Aces
Atom Universe
Atom Universe is a theme park featuring plenty of rides and mini-games, along with advanced social interactions. The alpha will contain the main hub, a place to meet up and socialize in the center of the theme park, the Crowbots discotheque, one private space plus 1 ride: the Shooting Gallery.
Genre: Theme park
Developer: Atom Republic
Adrift
Adrift is a first-person view interactive fiction video game. The players take control of Commander Alex Oshima, floating and moving in any direction through the open environment, basically at zero gravity. The Player must find artifacts from the dead crew and decide whether to return them to Earth.
Genre: Interactive fiction
Developer: Three One Zero
Albino Lullaby
Albino Lullaby is an episodic first-person horror puzzle video game. The players have to go through rooms that twist and rearrange as you explore them. Walls and floors mechanically slide around, revealing hidden areas or paths. The game is not that scary but with VR experience, it will undoubtedly be one.
Genre: Horror
Developer: Ape Law
Release: TBA 2016
Allison Road
Allison Road is survival horror video game where the player will control an unnamed protagonist who awakens in his British townhouse with no memory. You later discover a ghoulish figure, assumed to be the ghost of a women, which attacks him. Get ready to survive the Horror with VR experience.
Genre: Survival horror
Developer: Lilith Ltd.
Apollo 11 VR Experience
A Ture Experience of the Apollo 11 Mission – First wave of the Industrial Revolution to Get to the Moon. Experience the project from start till the end, your presence on Moon, the gravity. The Player will become Neil Armstrong on what is the 20th century's most enduring achievement.
Genre: Simulation
Developer:

David

Whelan
ARK: Survival Evolved
Ark: Survival Evolved is an action-adventure survival game where the player must establish a base with a fire and weapons(basic), then later with some taming, feeding dinosaurs and additional activities. You must work hard in order to create the base, other components and struggle to survive the environment which are covered with sixty types of dinosaurs.
Genre: Action-adventure
Developer: Studio Wildcard
The Assembly
The Assembly is a story-led adventure video game where a mysterious organization hidden from the world are experimenting outside the constraints of government scrutiny and society's morals. The player's perspectives shift, the right choice is never clear, and a question is always left open: When does the end justify the means?
Genre: Story-led adventure
Developer: nDreams
Battlezone
The Battle of Tanks is back with the Vr experience. The Player is the Mankind's last hero and the planet's only hope. You will take control of The Cobra – the most powerful vehicle ever built – and experience the future of virtual reality combat.
Genre: Vehicular combat
Developer: Rebellion Developments
Bebylon Battle Royale
Bebylon Battle Royale is a multiplayer vehicular party brawler with some adult sense of humor. The game is set future where mankind has found a pill that brings immortality. You will hover above the arena, controlling your car from an open view, or try with the others chase camera. The player can also customize the taunts that will play a role in creating an immersive environment.
Genre: Brawler
Developer: Kite & Lightning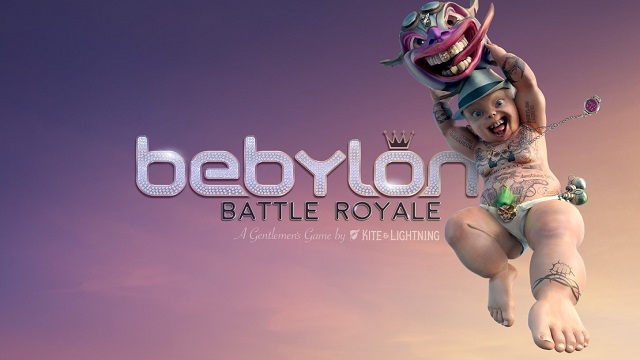 Chernobyl VR Project
Chernobyl VR Project is a unique combination of video game fun and an interactive documentary describing the history of the polluted zone. This is also the first virtual tour around the Chernobyl and Pripyat area. Make sure you grab this as it is worth exploring.Pripyat area. Make sure you grab this as it is worth exploring.
Genre: Adventure
Developer: The Farm 51
Classroom Aquatic
Classroom Aquatic is the world's first trivia/stealth game in the VR experience. The Players play as an exchange student in a school of dolphins, also taking a test that the player is no way prepared for. They must resort to cheating in order to pass it.
Genre: Trivia/Stealth
Developer: Sunken Places
Cult County
Cult County is a story-driven first-person horror game. The game sets in Texas and will be a story-driven survival horror game that brings together various elements from famous horror franchises like The Walking Dead, Silent Hill, and Resident Evil.
Genre: Horror
Developer: Renegade Kid
Crystal Rift
Crystal Rift is a grid-based dungeon crawler, in a classic first-person video game. The game has a rich immersive 3D environment with details and sets in a Classic dungeon crawling experience with grid-based movement. The player will experience devious puzzles, hidden rooms, pressure plates, trapdoors, fireballs, challenges, tactics and more.
Genre: Dungeon crawler
Developer: Psytec Games
Cyber Danganronpa VR
Cyber Danganronpa VR will be the combination of first two Danganronpa titles, Danganronpa: Trigger Happy Havoc and Danganronpa 2: Goodbye Despair. The player will be exposing the killer amongst the students with the help of his perception skills.
Genre: Murder mystery
Developer: Spike Chunsoft
Dead or Alive Xtreme 3
Dead or Alive Xtreme 3 is the third main sequel to the beach volleyball spin-off title Dead or Alive Xtreme Beach Volleyball. The D&A Xtreme 3 will feature multiple gameplay modes, which includes minigames such as beach volleyball, butt battle and many more.
Genre: Sports
Developer: Team Ninja
Dead Secret
Dead Secret is a VR mystery thriller video game. The player will be a part of a murder scene. Get involved into the dead man's bizarre past to solve the riddle of his death and escape before you become the next victim.
Genre: Horror
Developer: Robot Invader
Distance
Distance is a survival racing game which combines the intense action of arcade racing with the exploration of an atmospheric world. The Player will take control of a unique car that allows you to boost, jump, rotate, and even fly through a chaotic and twisted city.
Genre: Racer
Developer: Refract Studios
Dreams
Dreams is a crafting tool that lets the player suck out their subconscious for the rest of the world to explore. The players can actually create 3D objects and animate them with motion-controlled input.
Genre: Tool
Developer: Media Molecule
Driveclub
Driveclub is a racing game in which players compete in racing events around the world in a variety of different fashions. The player can join various clubs with other players to earn reputation and compete from standard races to championship tournaments.
Genre: Racing
Developer: Evolution Studios
Eagle Flight
The Eagle Flight is a flight simulation video game where the players will pilot an eagle avatars. Experience the flight between buildings and then pulling up into the sky delivered an exhilarating sense of speed and freedom. The game includes a single-player mode as well as two multiplayer modes along with up to six players.
Genre: Simulation
Developer: Ubisoft
The Earthlight Project
Earthlight is not just a simulation video game set in space, but it is an experience that allows you to immersively experience the journey of becoming an astronaut. The game is built in collaboration with actual astronauts as well as people who train and support them.
Genre: Simulation
Developer: Opaque Media
Eclipse
Eclipse is a first-person exploration game set on a sentient planet with a dark past. It is a mysterious story of a world filled with discovery and wonder. You awake after crash-landing to find yourself in a dreamscape environment, littered with the remnants of a failed civilization.
Genre: Simulation/Adventure
Developer: White Elk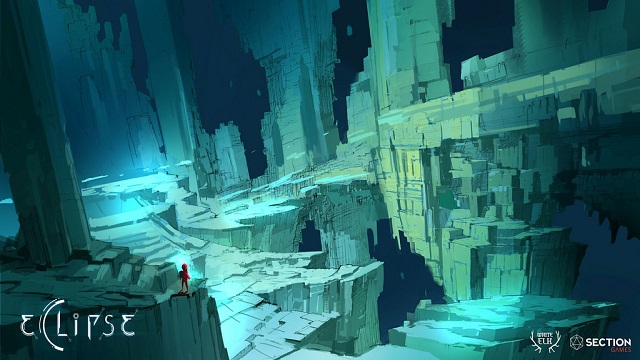 EVE: Valkyrie
EVE: Valkyrie is a multiplayer dogfighting shooter game.The game sets the Eve Universe that player the sense of being in a real dogfight. The player must improve his Rank and reputation-based character progression, Unlock and customize advanced ships, weapons, equipment and many more.
Genre: Action, shooter
Developer: CCP Games
Fated
Fated is an action-adventure video game where the players will experience the world and the characters a little cartoony while retaining a good amount of detail. The game is an episodic game which is meant to be played in smaller chunks, and my short demo intimate, convincing and comfortable for the player.
Genre: Action-adventure
Developer: Frima
Futuridium EP Deluxe
Futuridium EP Deluxe is an indie shoot'em up video game. The game offers 50 levels, five bosses, crazy bonus levels, new gameplay mechanics, well-hidden super secret stuff and a slew of unlockable extra modes. The player needs to top of the leaderboards with various difficulties.
Genre: shoot'em up
Developer: MixedBag
Futuridium VR
Futuridium VR will let you experience intense space battles in a surreal low poly universe. The Game will offer players a good experience, a crazy fast shooter, and an extremely safe VR experience.
Genre: Shooting
Developer: MixedBag
The Gallery: Six Elements
The Gallery: Six Elements is an Adventure video game where the player plays as an Urban Explorer. You must find The Gallery and physical journey into 6 painted portals, individual realities with their own rules, representing the 6 core elements of life: Air, Fire, Water, Earth, Love, and Death.
Genre: Adventure
Developer: CloudHead Games
Get Even
Get Even is a first-person action and horror video game. The game sets in the player's memories of its central heroes which have a dramatic effect. The player chooses to follow determines their personality as the game unfolds and the storyline mixes elements of thriller and horror with exploration.
Genre: Action Horror
Developer: Farm 51
GNOG
GNOG is about a wondrous journey through a universe of visually stunning and playfully interactive monster heads, exploring giant monsters and their inner worlds where each head is part of an interconnected world filled with tantalizing secrets.
Godling
Godling is an adventurous journey video game. In the game, the player genuinely feels immersed and present in the world. The player will also quickly learn the awe-inspiring powers to grow and improve the world, but also some formidable abilities that can accidentally ruin everything.
Genre: Adventure
Developer: Solfar Studios
Golem
Golem is SOny's first game as an independent studio. The player will able to control a giant stone golem as well as a number of other golems of various sizes as they explore an ancient abandoned city. The player will also have to mimic these movements using the PS VR as if you were that person controlling them yourself.
Genre: Action-adventure
Developer: Highwire Games
The Golf Club
The Golf Club is the new golf sim from HB Studios featuring procedurally generated courses, online play, tours, and tournaments. You can create and share courses with your friends and compete with both friends and rivals in this fresh take on golf.
Genre: Sports
Developer: HB Studios
Gran Turismo Sport
Gran Turismo Sport is the thirteenth game overall in the Gran Turismo video game series. The game will include three game modes: "Campaign", "Sports Mode" and "Arcade Mode". The game will also differ from the "Prologue" titles and will feature more content in return.
Genre: Racing
Developer: Polyphony Digital
Harmonix Music VR
Harmonix Music VR is a music visualizer which analyzes the songs on your hard drive and turning them into wild worlds. The player can simply play the music with just by moving their head. There are two setting available for Harmonix Music: Tropical Beach and Martian Ruins.
Genre: Music & Rhythm
Developer: Harmonix Music Systems
Hatsune Miku Project
Hatsune Miku Project will cast the player either as a spectator or as a star of the piece, Hatsune Miku, takes center stage to dance to a popular song by Mitchie M. The player can customize the character model by its solid looking, colorful and elegant animation.
Genre: Adventure
Developer: SEGA
Headmaster
Headmaster will send players to The Football Improvement Center where they are strongly encouraged to work on their heading skills. The game includes tasks regarding traditional football skills tests along with more unusual mini-games based on funfair.
Genre: Football
Developer: Frame Interactive
Hyper Void
Hyper Void is a third-person space shooter arcade game. The game sets inside intergalactic wormholes where the player will get continuous challenges in eye-catching space environments. The player will need to striving to upgrade to the one best weapon along with fast decision making and controlling multiple weapons strategically based on the given situation.
Genre: Action
Developer: Framez Techology Corp.
The Hum: Abductions
The Hum: Abductions is a sci-fi universe in the form of novels and one RPG book. The Universe is huge and rich in content so the players need to hold on The Hum, and make learn how to Abduct. The player will play as a Holly Sanders, a mother, and wife, who is living hard days since her husband's mysterious vanishing, months ago.
Genre: Horror, sci-fi
Developer: Totwise Studios
IO Moon
In IO Moon, you will pilot an exploration probe into the heart of Jupiter's moon iO along with some alien environments to explore. The player will need to explore, discover life and answers among the planets and moons. You can Train in your probe craft and leave the surface and explore when ready.
Genre: Simulation
Developer: Headtripgames
Job Simulator
Job Simulator will take you in the world where robots have replaced all human jobs, and you need to learn what it was like 'to the job'. The players can re-live the glory days of work by simulating the job of a gourmet chef, an office worker, a convenience store clerk, and more.
Genre: Simulation
Developer:

Owlchemy Labs
JoysoundVR
JoysoundVR is a Karaoke club simulation game. The player will enjoy the VR environment with the Karaoke club Live and using 3D, 360-degree panoramic cameras that allow players to see themselves on stage as they sing.
Genre: Simulation & Music
Developer: Owlchemy Labs
Jurassic Encounter
Jurassic Encounter is a real-world environment that throws the player into a brutal prehistoric world. The player will need to move very smartly in order to ignore the Dinosaurs as they are hungry, need the taste of blood and crunching bones.
Genre: Dinosaurs
Developer: Supermassive Games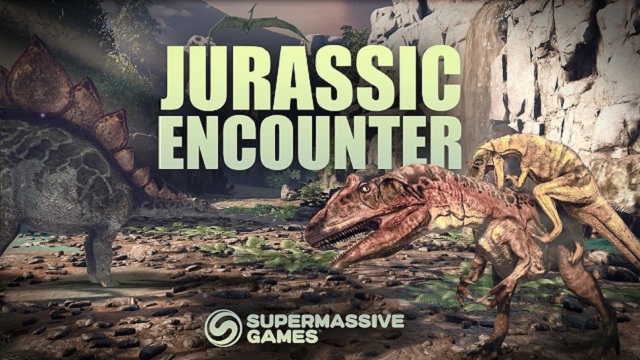 Keep Talking and Nobody Explodes
'Keep Talking and Nobody Explodes' is a multiplayer puzzle support game where one player acts as a Defuser and the other as an Expert reading the bomb defused manual. There are multiple modules which require disarming, with the bomb successfully.
Genre: Puzzle
Developer: Steel Crate
KÔNA
KONA is an adventure horror video game where the players need to solve the mystery surrounding the disappearances. The player can Explore vast environment, search for clues, take pictures and solve the puzzles.
Genre: Action, Adventure, Horror
Developer:

Parabole
Loading Human
Loading Human is a Sci-Fi adventure game born Virtual Reality. The Game sets in a Distance Future where the player will pilot and travel across the galaxy to gather the objectives.
Genre: Adventure
Developer: Untold Games
The London Heist
The London Heist is a first-person experience set in the universe of The Getaway. The players will have to take the role of one of a number members of a robbery crew. The player must solve the mystery and get out of the situation safe while going through a number of emotions and interaction.
Genre: First Person Shooter
Developer: SCE London Studio
Megaton Rainfall
Megaton Rainfall is a superhero role-playing video game where the player has the ability to fly, attack and destroy environments. You have a number of missions and you can fly around the planet to find new cities and missions, and other planets.
Genre: Action-adventure
Developer: Alfonso del Cerro
Mind: Path to Talamus
Mind: Path to Talamus is a First Person Puzzler video game that will take the player into a fantastic and surreal environment. The player can bend the natural elements according to your will to progress in this emotive, mindbending tale.
Genre: First Person Puzzler
Developer: Carlos Coronado
The Modern Zombie Taxi Co.
The Modern Zombie Taxi Co. is a very interesting game where the players will experience the zombie mode. The player can take on the task of driving these brain-eating bodies to their chosen destination. You can find that there are very particular requests for their taxi ride.
Genre: Comedic Zombie
Developer: Santa Monica Studios
Mortal Blitz
Mortal Blitz is a first person shooter game where the player will be trapped in a secret research facility and tries to escape alive. The player will have to face the Teratoma mutants for survival.
Genre: First-person shooter
Developer: Skonec Ent
Nighttime Terror 2
Nighttime Terror 2 is different for the First part – Nighttime Terror where the player will now have to face an assortment of enemies with a variety of weapons and purely focused on miniature shooting along with the magic spells.
Genre: Shooter
Developer: VR Bits
Omega Agent
Omega Agent sets on a remote island training facility for cold-war super-spies. The player straps on a prototype nuclear-powered jetpack to run around an open world city filled with daring missions and breath-taking events in an attempt to graduate as the ultimate elite spy, the 'Omega Agent'.
Genre: Action
Developer: Fireproof Games
Paranormal Activity VR
Paranormal Activity VR is a reality game which is based on The Paranormal Activity movie series. The Player will experience plenty of jump scares and creepiness right on the edge of your field of vision.
Genre: Horror
Developer: VRwerx
P.O.L.L.E.N
Pollen is a first-person exploration adventure game where the is sent to Titan(sixth and largest moon of Saturn) as a replacement for the space company Rama Industries employee who was lost on this moon in a work related accident.
Genre: Sci-fi
Developer: Mindfield Games
The Playroom VR
The Playroom Vr is a collection of some amusing mini-games, including the game's hub, Monster Escape, and others.
Genre: Mini-games
Developer: SCE Japan Studio
Project CARS
Project CARS is the Ultimate Driver Journey. Create a driver, choose your starting point and climb the motorsport ranks quickly to claim the ultimate prize.
Genre: Racing
Developer: Slightly Mad Studios
Psychonauts in the Rhombus of Ruin
Psychonauts in the Rhombus of Ruin is a first-person action game where the player will take control of Raz and with his ability to jump into people's minds and have access to his usual psych powers like telekinesis and pyrokinesis.
Genre: Action
Developer: Double Fine
Q.U.B.E.²
Q.U.B.E.² is a sequel to 2012's Q.U.B.E. This sequel will refine the core mechanics of the original and add exciting puzzles that will boggle your mind.
Genre: Puzzle
Developer: Toxic Games
Radial-G
Radial-G is a racing on tubular tracks with some gut-wrenching twists, jumps, splits & unique inverted racing. The game features futuristic race craft and tears up the anti-gravity track.
Genre: Racing
Developer: Tammeka
RIGS: Mechanized Combat League
RIGS: Mechanized Combat League is a first-person multiplayer mech shooter video game. The game sets 50 years into the future where there is a collision of all different sports like motorsport, shooting, basketball and others that come together to create this combat league and the Rigs are the heroes who participate.
Genre: Shooting
Developer: Guerrilla Cambridge
Rez Infinite
Rez, originally released in 2001 for PlayStation 2, which was a brilliant combination of shooter gameplay, music, and light. This remaking of Rez you can play the same area or layer over and over, and it's not going to have the same textures twice.
Genre: Shooting
Developer: Enhance Games
Robinson: The Journey
With Robinson The Journey, players an unparalleled sense of presence and assume the role of a young boy who has crash-landed on a mysterious planet. The player can explore their surroundings in 360 degrees, interact with the rich ecosystem around them and unearthing incredible secrets at every turn.
Genre: Adventure
Developer: Crytek
Summer Lesson
In Summer Lesson, you will take control over Senpai and asked to help two different high school girls. The player has to react by shaking your head "yes" or "no" to the girls' questions. It allows you to live out your virtual girlfriend dreams with two high-school beauties and you as their tutor.
Genre: First-person Adventure
Developer: Bandai Namco
Superhypercube
Superhypercube is a puzzle title about twisting a block around, in three dimensions to fit through holes in oncoming walls. The player needs to take this game very smartly as there are certain walls turn at the last second.
Genre: First-person puzzler
Developer: Kokoromi
Surgeon Simulator
The Name of the game says it all. The Players will experience the reality of being a surgeon and perform various dissections on alien patients, all from the comfort of their VR headset.
Genre: Simulator
Developer: Bossa Studios
Synthesis Universe
Synthesis Universe will set the player to a civilization that has left a long time ago its main planet. In SU the main civilization used to live in a giant volcano, their technology and language are music. Everything is coherent and is defined by its own ecosystem.
Genre: Adventure
Developer: Olivier JT
Tea Party Simulator 2015
Tea Party Simulator 2015 is all about the tea party where each new level brings its own challenges you must overcome on your quest to become the ultimate tea party master.
Genre: Simulation
Developer: Liens Power Up to the Maximum
Technolust
Technolust is a story-driven exploration where the player will feel that they are actually part of the game world. Discover Clues to solve the mysteries to guide the player through the rich world and story.
Genre: Adventure
Developer: Iris VR
Tekken 7
Tekken 7 is a 1-on-1 battle video game. The player needs to learn to execute several unblockable moves that deal roughly 30% damage depending on the character.
Genre: Action
Developer: Bandai Namco
Trackmania Turbo
Trackmania Turbo is an ultimate arcade racing universe where everything is about reaching the perfect racing time. Test your skills in over 200 tracks and challenge your friends.
Genre: Racing
Developer: Ubisoft Nadeo
Until Dawn: Rush of Blood
In Until Dawn: Rush of Blood you need to choose-your-own slasher game first. The player then needs to conquer the cabin in the woods, a freaky abandoned fun park and many more.
Genre: Horror
Developer: Supermassive Games
Vanguard V
Vanguard V is a fast action VR experience that takes you on a journey from the low orbit of our planet, down to the very core. Designed for VR from day one, Vanguard V is a celebration of control, design, and amazing music.
Genre: Adventure
Developer: Zero Transform
VizionEck
VizionEck is a first-person shooter game where the player will play as a Ranger. If you take any hit then don't worry as the less health you have, the harder it is for enemies to see you.
Genre: First-person Shooter
Developer: VizionEck
Volume: Coda
Volume: Coda is an expansion of Volume and this expansion will include 30 additional level and every level help you extend the game story. The players will be able to play both the expansion and Volume's core campaign in VR.
Genre: Stealth
Developer: Mike Bithell
War Thunder
War Thunder is a World War II-inspired massively multiplayer online combat game. Fight in the major air, land, and sea battles, with international players in an ever developing environment.
Genre: Action, MMO
Developer: Gaijin Entertainment
Wayward Sky
In Wayward Sky, you will play as a young co-pilot flying with your father when you crash into a mysterious fortress that emerges out of the clouds. You need to explore the flying fortress and rescue your kidnapped father.
Genre: Adventure, puzzle
Developer: Uber Entertainment
White Day
White Day is a first-person horror video game where the player is into the midst of a haunted high school, with the main character looking to escape from the dangers that lurked within.
Genre: Survival horror
Developer: Rio Games
World War Toons
World War Toons is some ways a playable cartoon where the players are more likely to see an anvil drop out of the sky than an air strike. You can change infantry classes on the fly as you battle for supremacy as either the cunning Officer, the stalwart Soldier or the rocket-launching Heavy.
Genre: First-person shooter
Developer: Reload Studios
XING: The Land Beyond
In XING: The Land Beyond first-person adventure game, you're already dead and your main objective here(afterlife) is to figure out who you are and what you must ultimately do.
Genre: Puzzle-adventure
Developer: White Lotus Interactive