Prey Many Endings, Where is the Conclusion?
Prey 2017 brings more than one endings based on the diverse perspective of a gamer. Well, the climax is pretty surprising, so here will try to figure out the conclusion about these endings. The game does not shift much in the end, but do offer choices to finally decide the fate of Talos I Space Station and its crew. Before starting we want to warn about spoiler alerts ahead, in case you had not done playing the game you can skip everything below, but if you want to know more go ahead.
Prey Many Endings, Where is the Conclusion?
The Plot: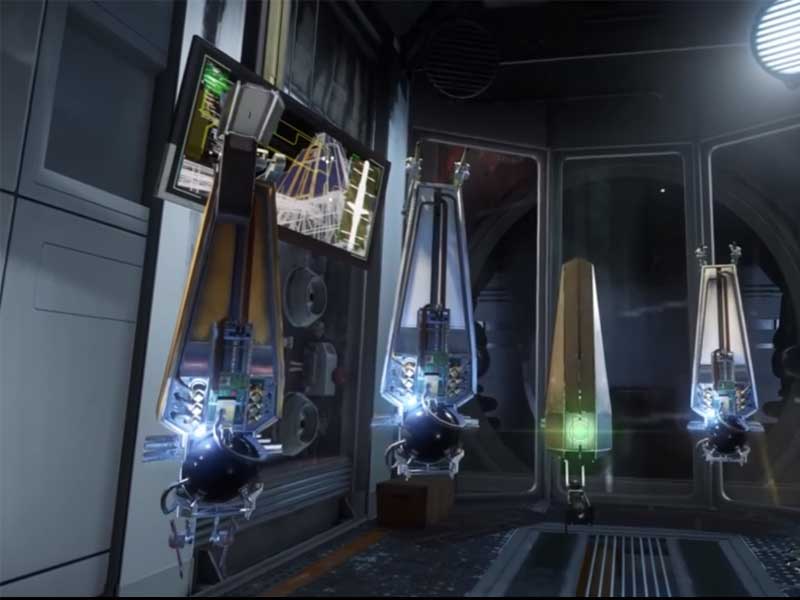 It all begins with an experiment on Talos I Space Station build by TranStar a company who is behind everything. The alien species Typhon is studied at the space station and the scientist are trying to club's the alien qualities with a human to expand capabilities. Something wrong happens, as usual, there is an outbreak that leads to the death of many crew members and stuff. Aliens spread around killing consuming people on the space station and turning them to hostile black weird looking aliens. In an experiment at the start Morgan Yu the protagonist is the test subject and he sees things went wrong and so he has to escape the space station. But with a twist, January an AI Operator tells Morgan to destroy everything on this space station, because these aliens cannot reach Planet Earth, or else they will annihilate our world. Morgan agrees, but Alex Yu, his brother is against this decision. Because he believes the research done till today is of great importance, it would help our species to advance our capability, instead, he asks Morgan in a later end to use a Nullwave device that will only kill the Aliens. But one alien sample will always survive that is Morgan itself. This is the crux of the plot, two brothers who are testing Alien organism and one is the subject.
The Typhon Aliens and Coral: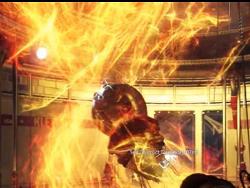 In Prey, we had not got the actual formation of Typhon aliens their body structure seems a random organization of bizarre creatures. It's like they club into one instead of a single whole organism like how humans are. They are shapeless and terrifying. Like us, their aim is to survive and so they evolve. Now one thing that is quiet mysterious in the game is the Coral. It looks thin rays of light in yellow color. In one scene when you reach Alex to get the Arming key, he says Coral is sending the signal in outer space and he wants to know more about that. He gives you a Nullwave device that will hijack the signal and leave a devastating shock that will kill all Typhons. So does this means the Coral is Typhon's consciousness or their way of communication? In the last scene when Alex shows the destroyed earth it was surrounded completely by Coral. If there was more information on Coral, then it would be easier to know about Typhon, their weak points, and way to stop or control it.
The Endings: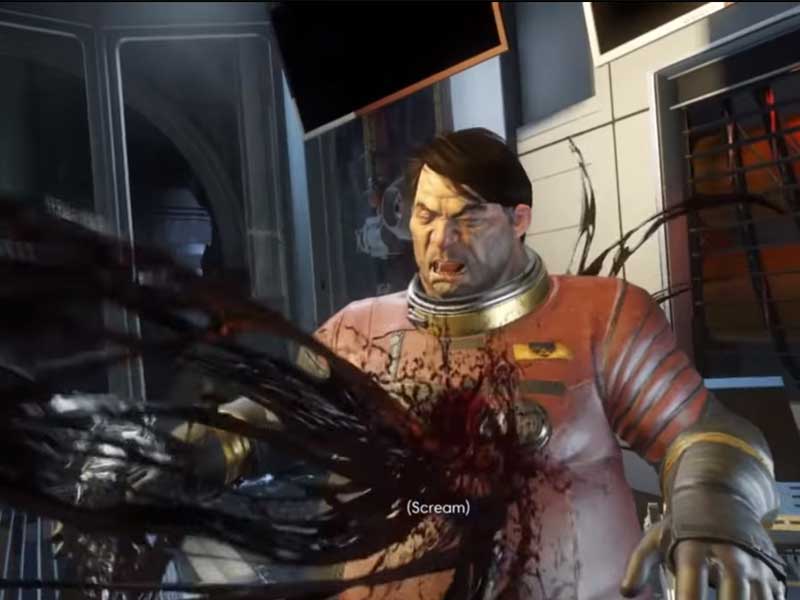 As you reach towards the ending after killing the Typhon aliens that look like one that I had seen in Spiderman – the Symbiotes, it is the one that gave Spiderman a black suite. You have to two major choices first to destroy the space station second to kill the alien Typhon. If you choose to destroy the space station January will be happy and if you choose Typhon Alex will be pleased. Again after choosing appropriate ending you see a cut scene, where Alex with four Operators, who were real people before, Dayo Igwe, Mikhaila Illyushin, Sarah Elazar and Danielle Sho, is analyzing Morgan Yu's action. This one is a real twist. Actually, Alex Yu is experimenting on Typhon who puts the alien into a simulation mode after giving it Morgan's memory. Depending on the action Alex and the operators are trying to figure whether they are succeeded or not. As a gesture, if you shake hand this means the Typhon Alien is advanced into a fully conscious species like us and if you choose to kill, this means the alien still act from the core of its wild nature.
The Conclusion:
Prey has an interesting twist that will surprise any gamer in the end. The game offers a mixing element of survival, thrill, action, etc. Overall it's how you compete with the aliens by utilizing different possibilities. Prey begins with a simulation and ends with a simulation. It actually Typhon who living Morgan's memory, it is Alex's years of the experiment who is trying to evolve this species so that it can be a bridge between Human and Typhon. It will add better understand to restore bad things happen on earth. Hopefully, the ending does not really point towards any new title or DLC like Horizon Zero Dawn.
After facing Typhon attack, they were captured and kept in Talos I which was not actually a research facility but a prison for these aliens. Later it was TranStar who want to study and use Alien powers for human benefit. It was sad to find Earth was already destroyed, it could be more interesting if the end could be based on the choices. Like if you choose to kill them all, then you can go ahead on killing spree towards planet earth and kill everyone in your path. Do share your views what do you think could be the best possible ending?