Project Scorpio At E3 2017 – 5 Announcements That Microsoft Needs To Make To Get Back On Track
E3 2017 is almost here, and this is the right occasion for Microsoft to fully detail the upcoming Project Scorpio, the next console in the Xbox family. Are you excited? Yes, you are, and sure we are, too. So, here's a quick rundown with the 5 reveals and news Microsoft is required to give us during the Los Angeles media briefing on June 11. We have included some of the things you'd really expect to be included in a similar list, like our concerns about the pricing and release date, the competition with PS4 Pro, and more. But we've also discussed technical issues coming from showcasing 4K games with cheap web streaming and dashboard/updates in the 2017 Xbox One upgrade. Enjoy.
$399 Price Tag
Microsoft will be required to offer Project Scorpio at a convincing price tag, which is not $499 and not even $450. Consider that Sony's console in the same performance tier now ships at $399, which will probably become $299 or at least $349 by the time Scorpio releases. So the situation could totally turn bad for Scorpio in case it should launch at the same price of the original Xbox One upon day one in 2013.
Looking at the specifics, of course, it is hard to predict whether the Redmond platform holder manages to drop it at $399. Sure enough, Scorpio's pricing is going to be one of the hottest topics at E3 2017, and having it at the right point could potentially grant Microsoft a relevant boost. On the contrary, an unsatisfactory price tag could totally waste all of the efforts Phil Spencer and company could be making in terms of software portfolio.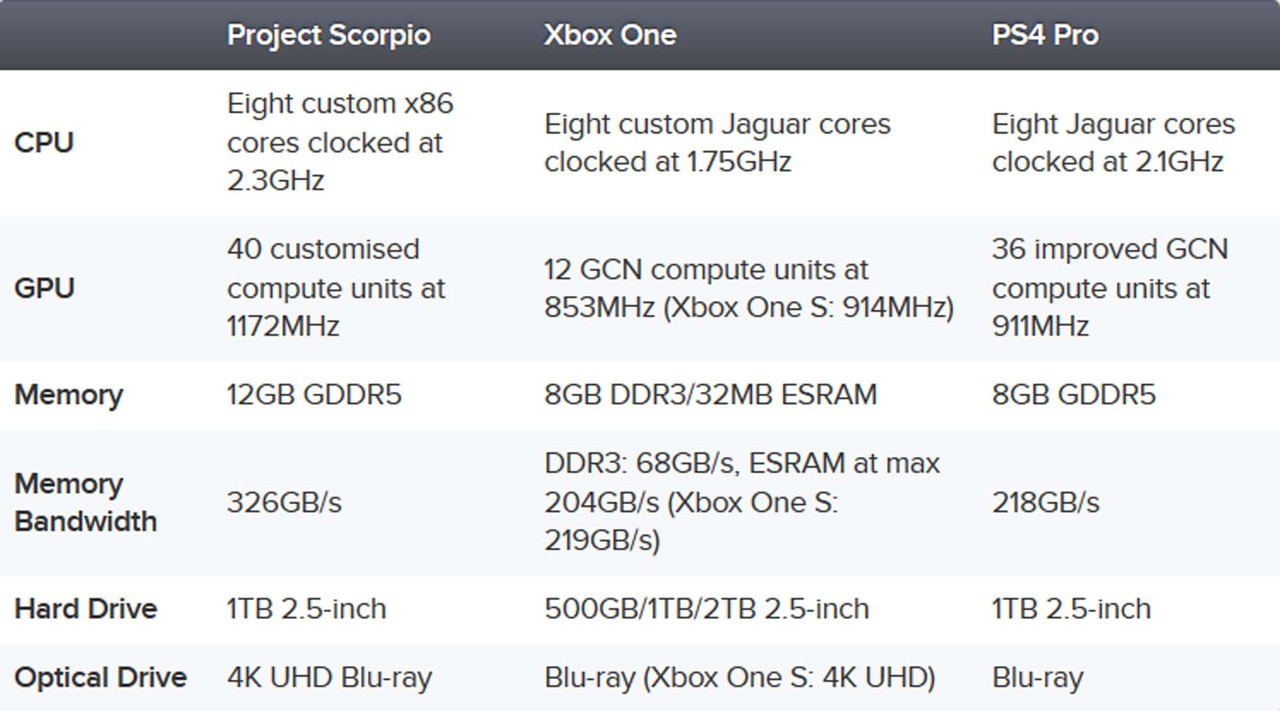 Smart Xbox One S-style design
The original Xbox One was bad, really bad, and design was part of the overall failure. The original PlayStation 4 was not even a brilliantly looking console, but at least it wasn't as huge as Xbox One was. Luckily enough, Microsoft was able to make yet another u-turn with Xbox One S, the slim version, which definitely looks good, or at least as good as the original Xbox One was meant to be, even with an integrated power supply.
Being much more powerful and basically being made of much bigger internal components, Project Scorpio is facing quite a challenging task — to be as slim as the Xbox One S. Looking at the dev kit and the early look Microsoft has already delivered during the last couple months at the form factor, it seems that the platform holder is on the right path to make it as small as you'd expect it to be after Xbox One S.
Focus on games — convincing us about the differences with Xbox One
As Phil Spencer noted a few months ago, it's going to be challenging for Microsoft to clearly show the difference between Xbox One 1080p and Project Scorpio 4K games at E3 2017 — an event millions of gamers around the world will follow via streaming on the web with cheap Internet access. So again, it's really going be tough for Microsoft to make it clear from the kickoff that Scorpio represents the true step forward it promises to be (and probably will be when it's in your living room).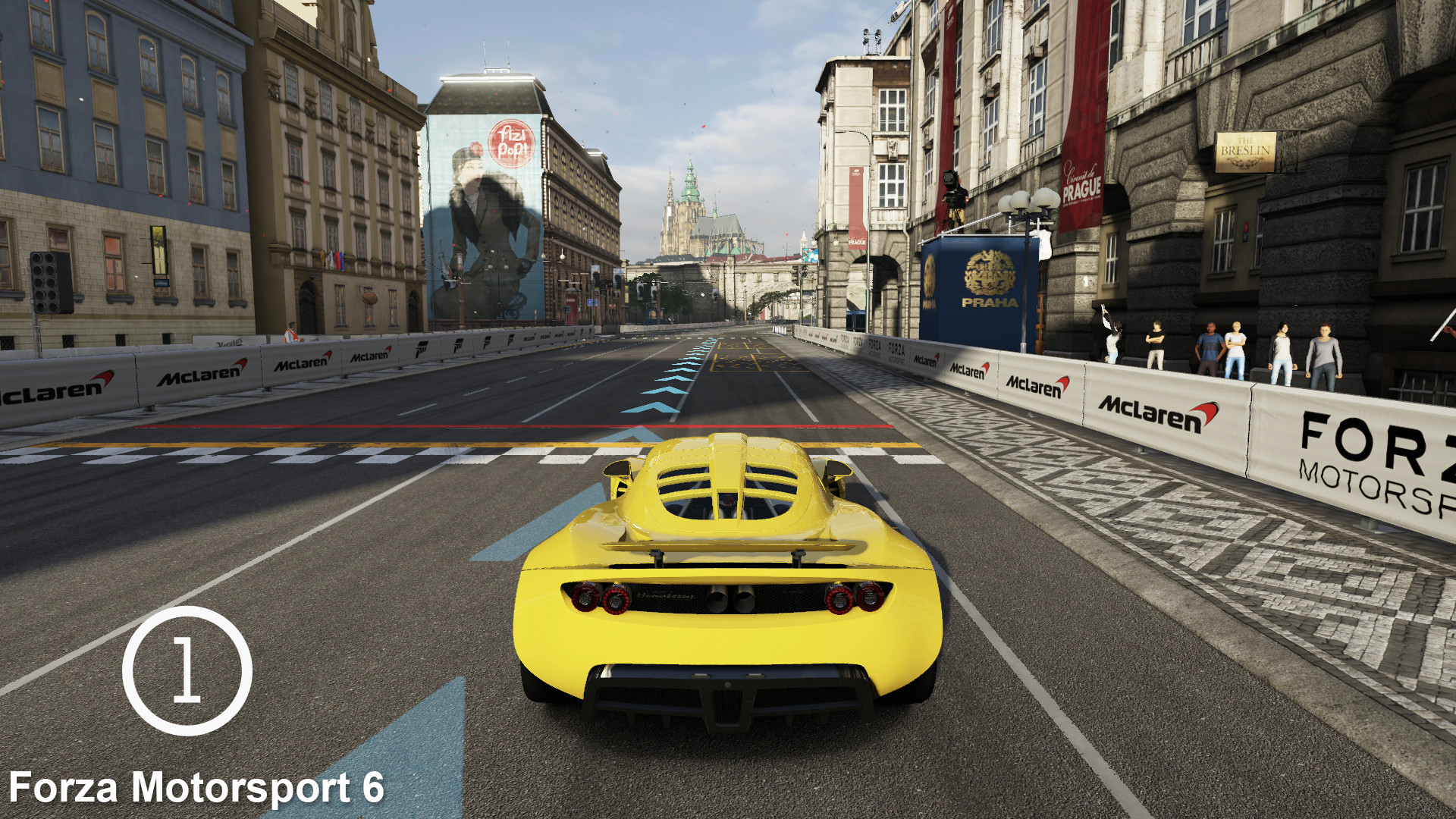 My hope is the box is much, much more powerful than PS4 Pro. Not only taking into account the E3 streaming but also in a more general extent… I own a PS4 Pro console just because I am a geek and love to be up-to-date when it comes to technology and new platforms. But to be honest, since day one in November, I've never noticed such a big difference between the original PS4 and the most powerful model available. Not a difference that'd justify a new purchase three years after the main platform launch. Hopefully, Scorpio is a more meaningful upgrade.
Completely revamped dashboard
One thing I know for sure Xbox gamers have been in hate during the entire generation is Xbox One's dashboard. It's just chunky and has lots of useless features while lacking others. For example, the Game DVR is junk. PS4's is much more powerful and works so much smoother, not even considering that you don't have a dedicated button on your controller so you are continuously required to select a specific voice in the dashboard – whose position changes each and every monthly or so update – in order to activate it.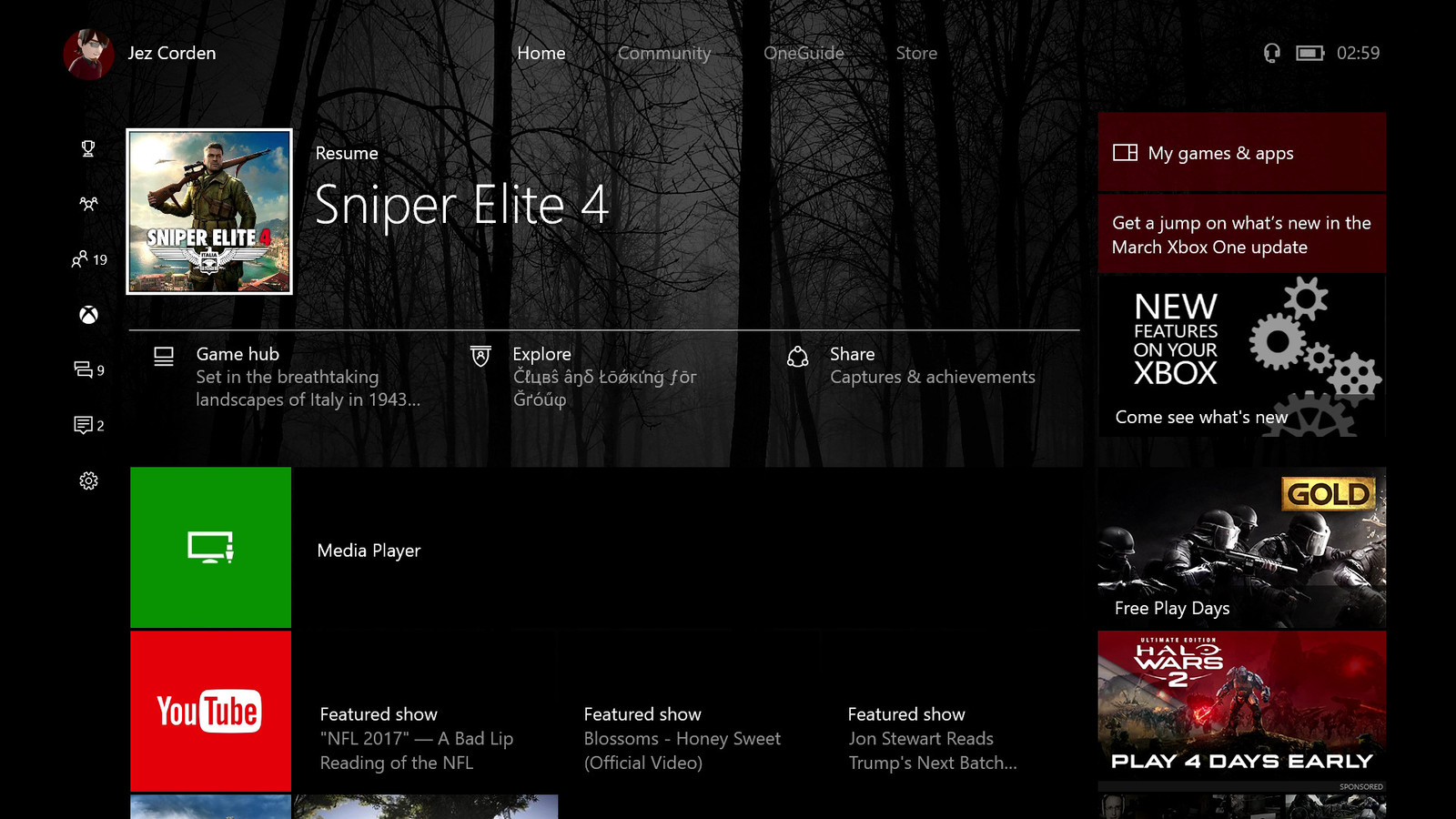 A recent job listing has let us know that Microsoft is working on a revamp of the dashboard for Project Scorpio, and hopefully, that comes in time for late 2017's launch. One more thing I'd hope for, in terms of software and OS, is that the platform needs fewer updates than the original Xbox One — since it's been in a similar situation to PS3 last gen in terms of patches and fixes, disrupting gameplay experiences almost at the beginning of every game session.
New IP
I don't think this needs to be explained any further. Just bring us new IP, Microsoft. Please.