Spencer's First Year As Xbox Boss An Incredible Success, From Focus On XB1 Games To DX12: Achievement Unlocked
Today Phil Spencer celebrates his first year as Xbox boss. It was March, 31 2014 when he became the responsible boss of Microsoft's gaming division, taking Don Mattrick's place after the infamous launch of Xbox One. Phil Spencer has been called to solve issues like the harmed public image of the console, that had so far been sold as an all-in-one device to be the center of living rooms. This is the vision that brought only criticism to Microsoft, even more concerns than the always-online DRM that was luckily canceled in time for the day one. So, Spencer has dedicated his first year at the helm of Xbox division to public relations, that he handles himself on Twitter always looking for some sincere feedback, but more specifically to what gamers want: games.
Xbox One's claim after the official presentation sounded something like "TV, TV, TV, Sports" (watch video below), Spencer has tried with all of his strength to shift the focus of the entire division on "games, games, games". How did he manage to do that? First of all, cancelling or putting aside all the most evident signs of the past. Microsoft Entertainment Studios, that was supposed to work on TV series inspired to first-party IPs, was closed in a matter of months, while the company was looking at new opportunities to extend its portfolio for 2015 and more.
Two examples of that are the acquisition of Mojang, that made Minecraft a brand of Microsoft but not an exclusive for its platforms, and the temporary exclusive of Rise of the Tomb Raider for Xbox consoles and Windows PC – that was announced at Gamescom 2014 and generated lots of controversy on the Internet because of Lara Croft's inception almost as a PlayStation mascotte. We could even add Windows 10 that, even not being an Xbox project, is going to be heavily linked to Phil Spencer's vision of Xbox One (remote play, cross-platform support… ) as the center of gamer's life. Did you notice that? "The center of gamer's life", which is pretty different from "the center of living rooms".
On top of that, we have the decision of excluding Kinect from Xbox One bundles. That move brought to three consequences: the console got immediately less expensive; the developers had right away more power to invest on their games; Microsoft itself had new opportunities to make Xbox One much better as an environment for both consumers and creators. It's not a mystery that Kinect, despite being a true innovative device, brought only issues to the Xbox One project and including it in the early bundles had a great impact on the price (+$100 or so).
Furthermore, supporting Kinect "stole" a good amount of resources from the hardware designed by Microsoft (at least 10%), that once unlocked was able to partially solve the Resolution-gate (games being at 900p on Xbox One and 1080p on PlayStation 4).
Putting Kinect aside was a process that took some time to be completed and probably we are still through it, with the continuous updates the console receives on a monthly basis. Another great innovation in dealing with it was the preview program, that allowed gamers to try those updates before any other and send directly to Microsoft their feedback or annotations about the overall downloading and installation process. Preview program has been later adopted by Sony, too, after a few updates for PlayStation 4 went wrong causing many issues to the players.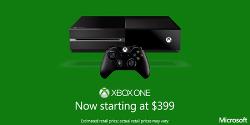 Among the new features implemented thanks to the preview program, you should recall transparent tiles, screenshots, snap center and more, that helped making the Xbox One dashboard a better place to spend your time in comparison with how bad the OS was at launch.
Thanks for all the "one year on the job" comments. It's been an incredible year with great support from the community, thank you.

— Phil Spencer (@XboxP3) March 31, 2015
What new challenges await for Mr. Spencer in the coming months and years? Microsoft is now working on DirectX 12, the new libraries that will allow developers to make things better consuming less resources. They seem to be the best fit for Xbox One, that maybe was born bearing those well in mind, but at the moment we don't know – apart from benchmarks conducted on computers with similar specs – what exactly will be their impact on developing for the platform.? We will have to wait and see if the giant of Redmond will be interested in pushing those for the Xbox One's hardware too or we will forget them as soon as they release on our PCs.
What's your opinion of Phil Spencer's first year at Microsoft? What's his best achievement and what will be next? Let us know in the comments section below.