Spider-Man E3 2017 Gameplay In-Depth Analysis – What We Know That You Don't
The new Spider-Man game might be lacking a solid release date, but sure enough it looks like it is the most brilliant Marvel video game in ages. Insomniac Games is doing a marvelous (a-ehm) work on the intellectual property, bringing in all the knowledge acquired during the last few years on open world projects like Sunset Overdrive for Xbox One. And, interestingly, Marvel is granting a huge amount of creative freedom, which means the developer is basically getting all sorts of inspirations and characters/storylines they have at their disposal in this amazing and unlimited comic/movie based universe. The latest trailer shown at E3 2017 was somehow a confirm of what is going on here, with at least couple things which we are not very used to see in Spider-Man video games popping up on the screen.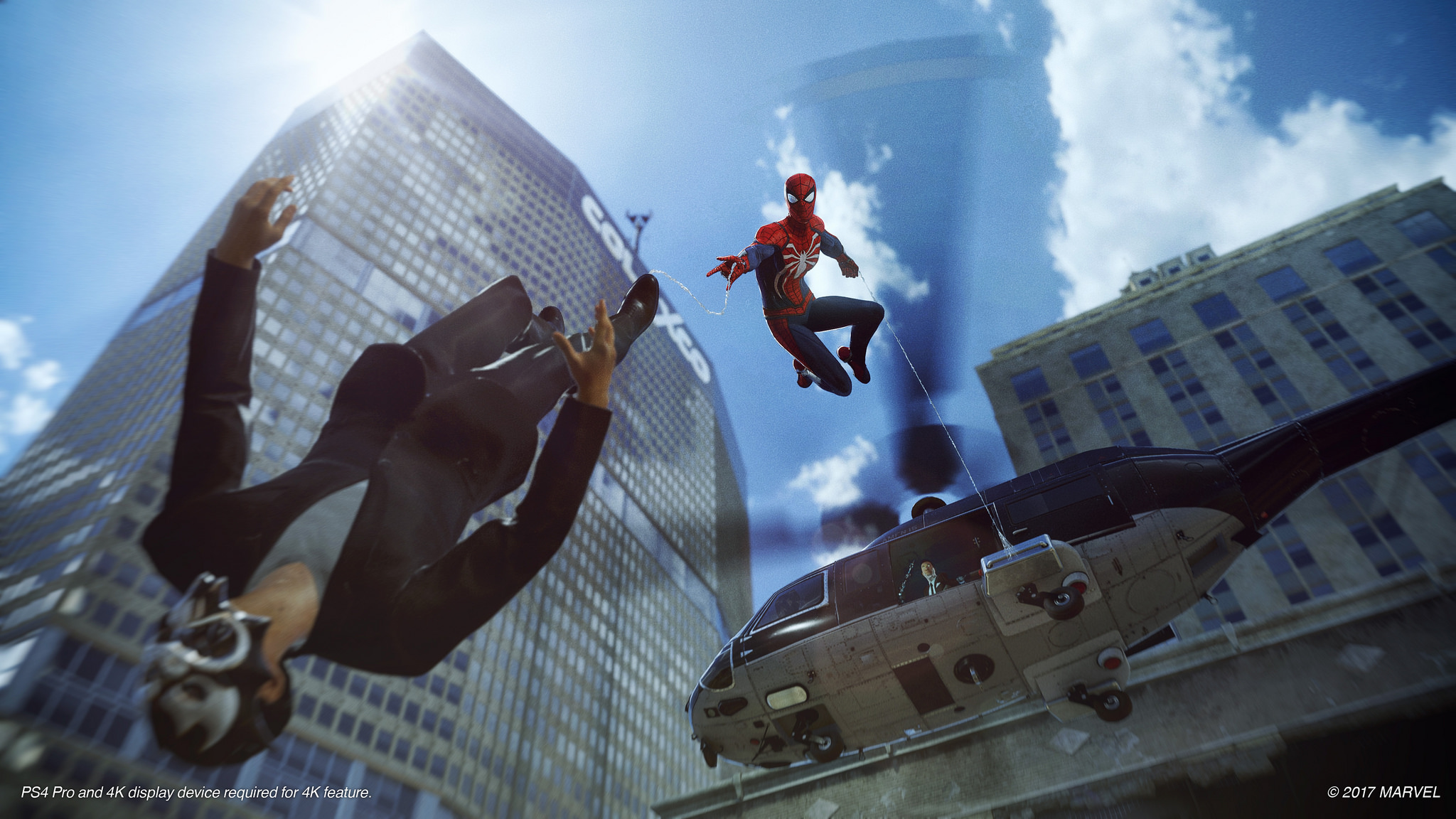 First, the entire sequence is based on a chase with Mister Li, also known as Mister Negative, who's pretty recent as a character, only being published for the first time in 2007/2008 – so very fresh in terms of how many times we've met him so far. He's charming, and much different from the supervillain we've learned to appreciate throughout the years… and maybe one who is very fitting on video games because of his visual complexity. Mr. Negative is not your usual supervillain, mainly because he constantly does good things alternating them with at least shady affairs. This time, it seems like he's busy caring about the latter, and even Spidey at a certain point in the gameplay video says something like "this is not you", with him answering "you don't know me" or kind of. So it's likely that this guy, even though he's charming as said, is just a puppet in the hands of an even bigger and stronger supervillain we'll get to learn about throughout the adventure next year. As I mentioned earlier, a second surprise has been hidden in the gameplay tour we've been carried over by Insomniac Games at E3 2017.
There's a guy you'll probably know in the last portion of the clip, once the fight between Spider-Man and Mister Li has reached an end. He's Miles Morales (image below), and in the Ultimate parallel storyline he's just the latest Spider-Man, replacing Peter Parker because in that specific universe he's dead by the hand of Norman "Goblin" Osbourne. While it could be a simple cameo, this is sure enough interesting because it could mean so much more. Maybe that's just the prologue story to the entire and whole adventure, with Peter Parker dying in that accident and Miles becoming the new Spider-Man in the game, too? Well, it's just too early to go out and state something like that, but in my opinion this guys is going to have an important role throughout the game, otherwise it'd be at least weird to have him in the final portion of an E3 trailer. In terms of story, there would be few more relevant things to notice but at this time I prefer to start focusing on gameplay, which looks rather interesting and different in comparison with the latest Spider-Man titles by Activision.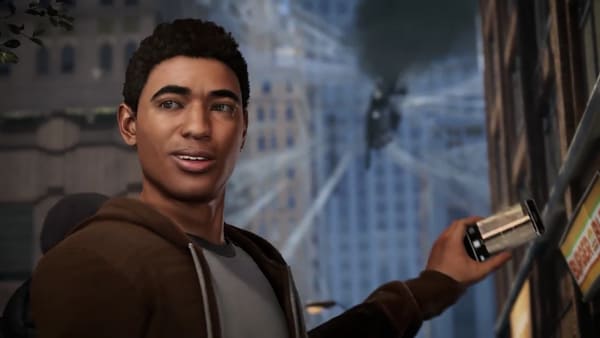 Insomniac Games is surely taking into account the entire Marvel universe and the way it has evolved throughout the last few years. Marvel is now a multi-media giant, whose works span across comics, movies, TV shows and, yes, video games, which means all this stuff should be coherent in terms of both visual styles and feel. From the looks of it, at least from this quick demo we've been showcased at E3 2017, it seems Spider-Man for PS4 manages to be smart and fast as a new Marvel movie should be. Two different elements come to my mind when I think of what I've seen from E3 – first, the combat system; second, the quick time events.
First things first: combats are easily being inspired by the Batman: Arkham series, both in the way Spidey acts stealthy to get rid of the first few bad guys on his path to the end of the level and climbs the intern of the building to have a good visual on them, and then using the environment from above to take them out one by one. It's not like we're going to investigate like in Batman, but sure enough this looks very similar to that experience, maybe just with a lighter tone which seems to fit better on Spider-Man now. Combat itself is pretty similar: you can quickly dodge your enemy or protect yourself by his attacks, and then beat him with quick maneuvers he won't manage to handle because he's much slower than you… of course. While it could be predictable, at least it must be noted that Batman: Arkham has been very much praised throughout all of its iteration, so – just like Shadow of War – it is obvious that the development team is taking that experience into account.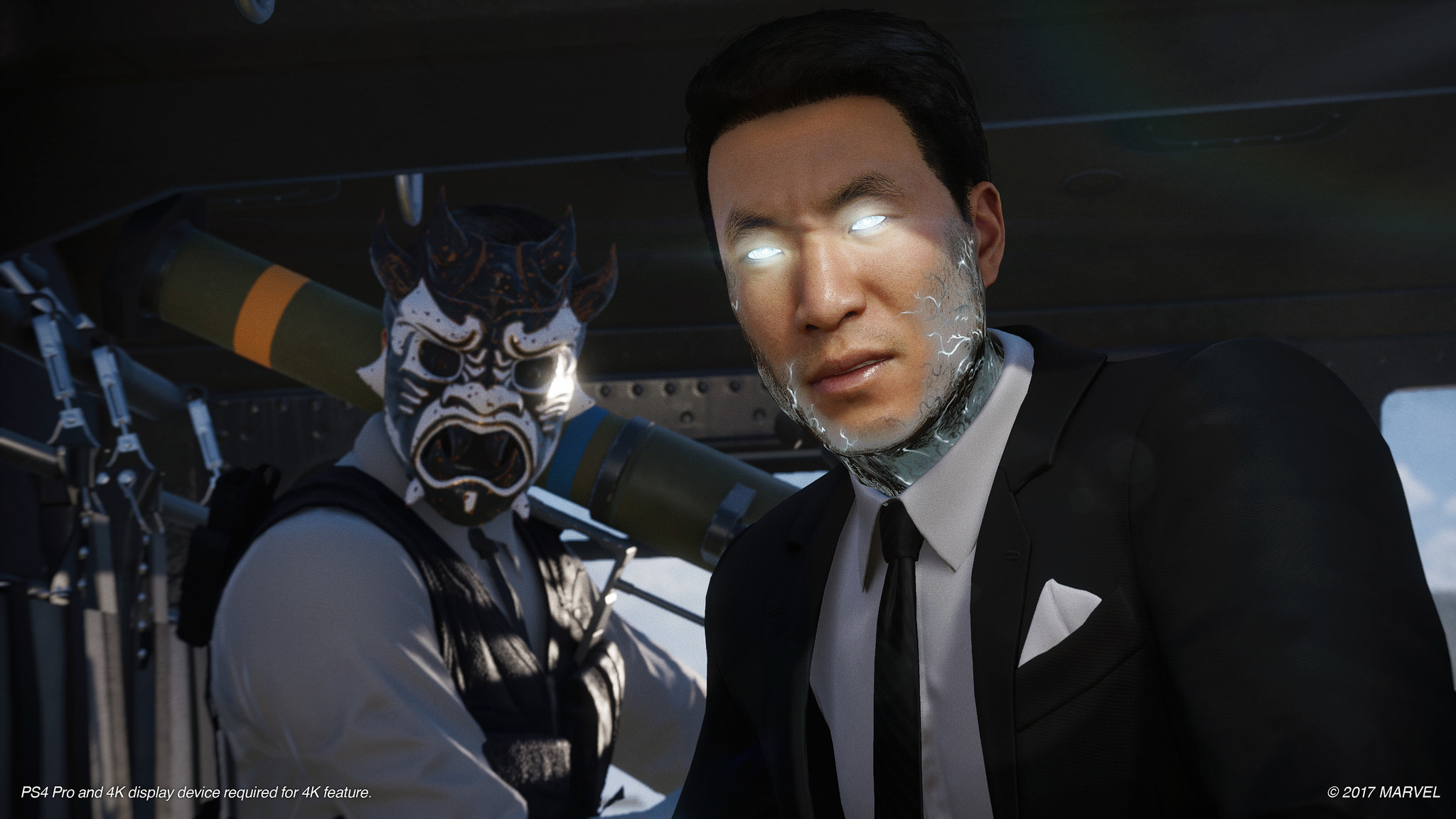 On top of that, as said, we have quick time events to further remark the most dramatic moments on the scene. It's not like they're going to be always there when you fight or are truly in the game: it's just QTEs popping up in the most dramatic moments of your gameplay instead of being simple cut-scenes where you can put your controller down and only watch what happens on the screen. The most important thing should be that they're not too complicated to execute, mainly because repeating quick time events is something no one loves, but from the looks of it I wouldn't say Insomniac is introducing them with the will of making things more difficult for players. It's just a part – together with the seamless passage from in-game cinematic to real-time – of making the whole game smoother and as frantic as the Marvel movies are.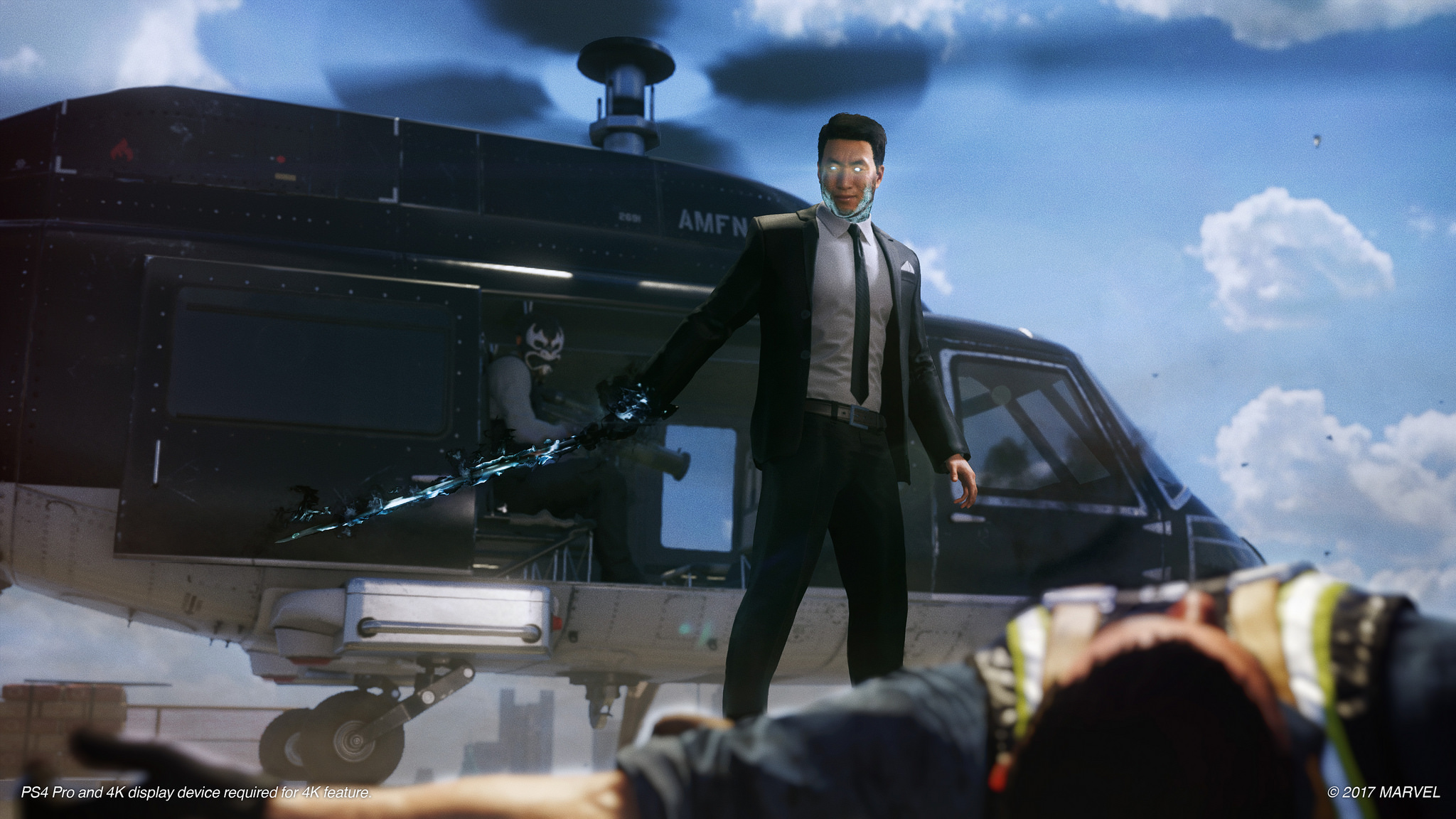 So, yes, there's still plenty to learn about as we get closer and closer to Spider-Man's release date, which is slated for 2018. We'll provide more updates and in-depth analysis as we get more material from Sony and Insomniac Games, hopefully before the end of the year we'll have some more footage to comment with you. Stay tuned on Gamepur until then.