Super Mario Run's fancy Super Secrets for one and all
Super Mario Run is a side scrolling auto-running game for Android and iOS, players just have to tap to adjust Mario's motion to accumulate items, bang enemies and unlock levels. If you shell out some money you get access to all the levels or else keep on struggling with finding coins and slowly unlocking new levels.
We bring you some fancy secrets in this article that will help new players to learn a lot about this challenging game. This is not much like tricks, but something you can remember all the time while playing and apply them to ace levels.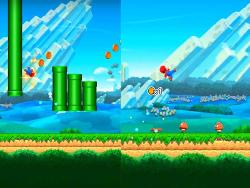 So let's begin, the first anyone can see, when they start playing the game is the Mario's moves. Mario is not just limited to a few of them, he can simply go with various other combinations that can offer you easy success. Like run and jump, bouncing upon mushrooms and instantly running over the wall. There are various moves you can learn and remember, and use them at the time of hard challenges.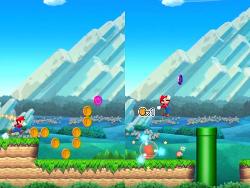 After installing the game, you can register for Nintendo Account and that will offer you some points. These points are not useless, they are necessary to get many free things in the game. Once you are done playing the game you can check in MyNintendo to get coins to unlock new things. Keep checking the same. With that try not to ignore the Special Coins. You will get them in between while moving ahead a purple one or a black one. Gather them as much as you can. If you are getting Black and Purple coins gather them to unlock the next level.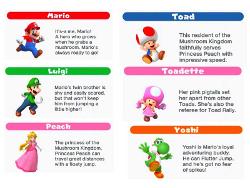 One good thing about Super Mario Run is you can choose from different characters. This is borrowed from previous series, where Nintendo has kept choices for gamers to select different one with different abilities. For example Toad, he can run faster compared to Mario. Luigi on the other side is good in high jump, etc. You can notice these abilities pretty easily, and you can use them in further levels.
Super Mario Run has a third mode where you can build The Mushrooms Kingdom. Ample of players stick with the first and Toad rally. But you won't believe that building the kingdom is has secret levels that will help you to expand the kingdom further. There are plenty of hidden things in this area.