TGS 2015: Top 5 PS4 Related Announcements We Expect To Come From Sony's Press Conference
Tokyo Game Show 2015 is about to begin and Sony will officially kick-off the event with its traditional press conference to be held on Tuesday at 16:00 (Japanese time). We don't expect many announcements to be interesting for the Western audience, anyway there will be something worth to be seen and witnessed, so you might be willing to watch the press conference live or simply follow the news stream on Gamepur. In the meantime, we have a few announcements we expect to come from the press conference. Someone is of course more realistic and likely to happen, while for some others we don't have any confirm neither clue on Sony's hand.
Anyway, this is surely some kind of list of things you would expect to come from such a Sony conference, where we also believe the platform holder will have to raise the bar in order to get better result on the Japanese territory in terms of sales. Even though, it must be said, it's the Japanese market to be a bit in suffering, not just the new PS4 console.
Bloodborne Expansion
You will remember Shuhei Yoshida's tweet last May, where the Sony Worldwide Studios president surprisingly announced a Bloodborne "expansion" is coming and "more info" were said to be coming "later this year".
So I have been asked by many people if we are making DLC for Bloodborne. I can say… An expansion is coming. More info later this year.

— Shuhei Yoshida (@yosp) May 21, 2015
It looks really realistic to state that the Bloodborne expansion will be announced right at Tokyo Game Show Sony's press conference, but its release date is not so predictable as well. Considering the game has been released in March, it would be likely to have the expansion already in a few weeks or months, depending on the size of this additional content. We expect it to introduce a new storyline, with a completely new area to explore, weapons and some sort of unexpected gameplay twist.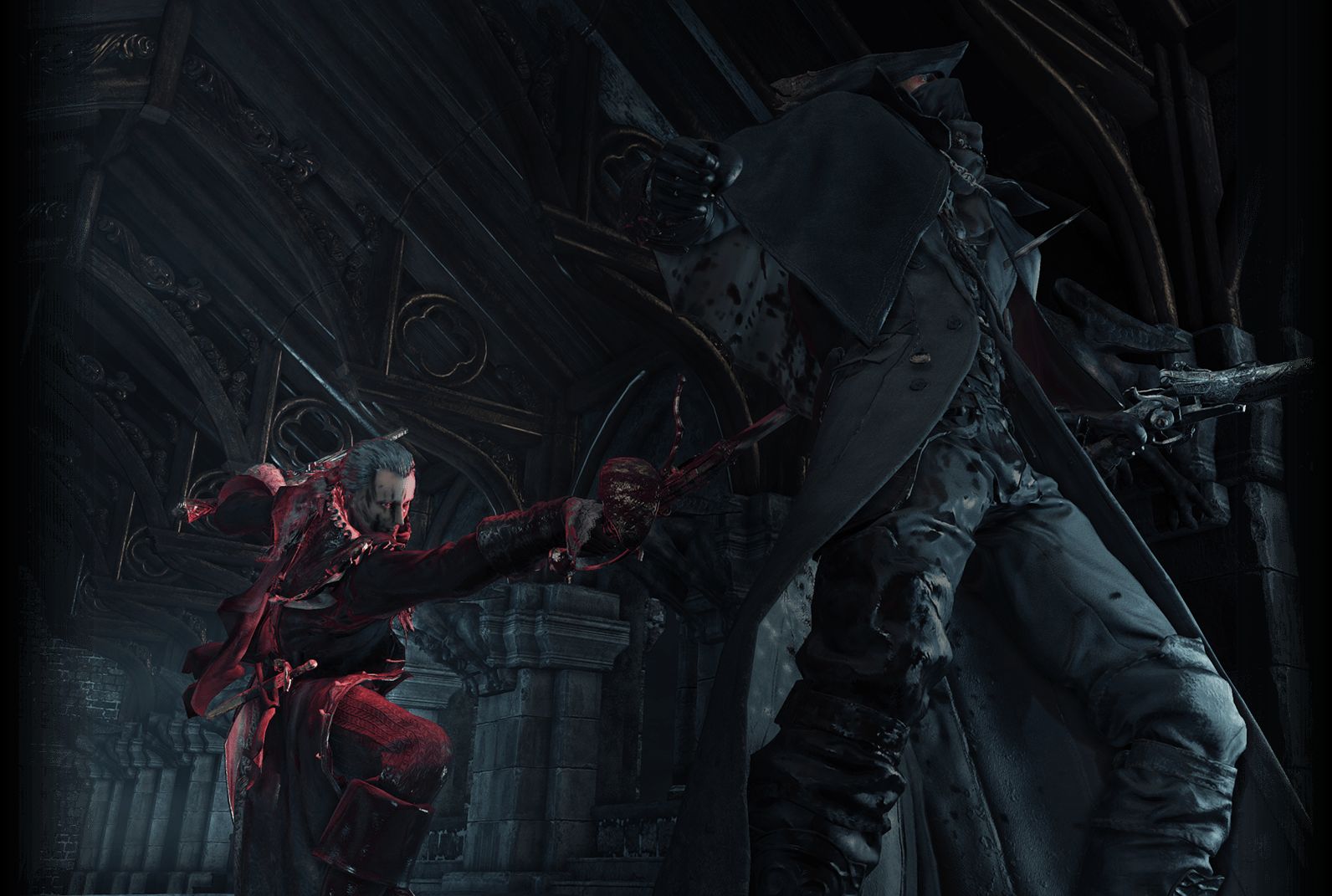 Deep Down (new gameplay video and release date)
Capcom will bring Deep Down back on stage, in our opinion, and it will do this by showing a new gameplay video and a release date for Deep Down. This is probably Deep Down's latest chance to be the huge PlayStation 4 exclusive it was thought to be back in the days, so we don't expect the Japanese publisher to risk with a bad or content lacking presentation.
It would be a great signal to the player to provide a release date, granting the fans the title is indeed coming in a certain moment of the year with a certain degree of quality and quantity in terms of contents. 2015 or 2016, it is not clear yet, as we don't exactly know at which point the game is in the development process.
Gravity Rush PlayStation 4 Remaster
Gravity Rush is one among the very few good things that have happened in the PlayStation Vita lifecycle. While it is not the best game you will happen to try in your life, being short and yet repetitive, Gravity Rush has the merit to introduce a couple of interesting characters and mascots, in an historical moment where video games have a serious difficulty in imposing new protagonists and intellectual properties.
It looks a serious waste not allowing people to give that game a try. What could eventually allow the biggest possible audience at this point? A PlayStation 4 remaster would suit really well, of course. Maybe not just a remaster, but something like Tearaway Unfolded, with a few good integration to a game that is already working and could be really appreciated by Sony fans out there. The Japanese launch would already have a launch date, slated between the end of October and December, while more info should be expected for the Western market.
Gravity Rush 2
Gravity Rush PS4 Remaster announcement would be pivotal for another announcement – Gravity Rush 2 being in development and coming next year as a PlayStation 4 exclusive. The maneuver would clearly recall Bethesda's with Dishonored: Definitive Edition and Dishonored 2, both announced in the same space and time at E3 2015 press conference.
Being a PS4 native game, we would expect Gravity Rush 2 to be much bigger in scope and size, maybe even supporting some kind of multiplayer mode. Comics-like cut-scene would be replaced by in-engine narrative scenes to better express feelings and personalities of the main characters, in primis Kat. And, talking about story, we clearly expect it to be a sequel, not a prequel or spin-off, and this is why we are so sure about a Gravity Rush PlayStation 4 Remaster to be required in order to have a good understanding of both characters and background.
Ni-Oh PS4 announcement
You didn't see this coming, do you? Ni-Oh is said to be still in development at Koei Tecmo and, for those who have never heard about it, it's an action game by Team Ninja (Ninja Gaiden, Dead or Alive) originally announced for PS3 in 2005. Team Ninja has been mysteriously quiet in the latest few months, discussing only Dead or Alive Extreme 3, which is very early in the development process. So, what have they being doing lately?
According to Koei Tecmo founder Kou Shibusawa, "We've been working for many years on a game called Ni-Oh", as stated on an episode of TVK Yokohama's Kanagawa Business Up to Date. "It takes time to rebuild a game system, but we're working to create a new action game. I'll probably be able to announce details about it sometime this year." "Rebuild a game system"? "Announce details sometime this year"? We've seen enough