Top 5 Announcements From Bethesda At E3 2015: Dishonored 2, DOOM, BattleCry, Fallout 4 and Elder Scrolls VI
On June 14, Bethesda will lead its first E3 press conference ever. This will be the right occasion to discover the studio's plans for the next couple of years, but will also underline the definite passage from a simple software house, as it was and still is Bethesda Softworks, to a tout-court video game publisher as it has become after ZeniMax Media acquired it.
That passage has begun a few years ago, when the first games being published under the Bethesda label included Wolfenstein: The New Order, The Evil Within, Dishonored. Titles that immediately became top-seller and fan-favorite after their first iterations, so we will see more of them in the next months and years, or probably at E3 2015 yet. That doesn't mean, anyway, Bethesda Softworks will cease to exist or will work with less enthusiasm and quality in comparison with the past: fans are still waiting for Fallout 4 and the next The Elder Scrolls, and they're about to get them
Let's take a look, then, at what Bethesda has in store for us and what will most probably shown at E3 2015. Feel free to add your own suggestions and speculations in the comments section below.
DISHONORED 2
Months and almost years of rumors, and here we are: Dishonored 2 will be announced at E3 2015 and released in 2015. The original game by Arkane Studios shipped in 2012 and became pretty fast a hit. Even though critics agreed saying that it didn't reinvent any of its genre mechanics, everyone at the time were surprised with the good overall quality of the game, its storyline and the great representation of the setting – City 17's creators (from Half-Life series) are at the head of the project, and it surely isn't a coincidence. Regarding Dishonored 2, we'll probably just see a teaser or something like a CGI trailer before a full reveal next year.
BATTLECRY
With BattleCry Studios founded in 2012 just to work on this project, it's about time for the game to have a complete unveiling and at least the start of the beta. BattleCry is a new free-to-play online shooter for 32 players, and we'll be probably seeing a live demonstration of it during Bethesda's pre-E3 press conference on June 14. Will it be good? Will it be bad? We don't know yet, but we are pretty confident in Bethesda talent in scouting…
DOOM
The game has been completely reinvented after the rebranding from "Doom 4" to simply "Doom", but at this point we only have a short teaser trailer. Bethesda is probably about to show something more and could even release the long-awaited beta that was promised with every copy of Wolfenstein: The New Order. Anyway, we are going to see at least a new trailer with some clue about the 2016 release date.
FALLOUT 4
One of the major announcement of Bethesda's E3 2015 conference is already out, it's Fallout 4, the next instalment in popular Fallout video game franchise. Just a few days ago, Bethesda shared a debut gameplay trailer of Fallout 4 giving a glimpse of what they have in store for Fallout fans. The studios has already confirmed that all questions of fans that arise after release of Fallout 4 trailer will be answered at E3 2015 presser. So mark the date and time for the conference, you guys have waited for this for SEVEN long years.
THE ELDER SCROLLS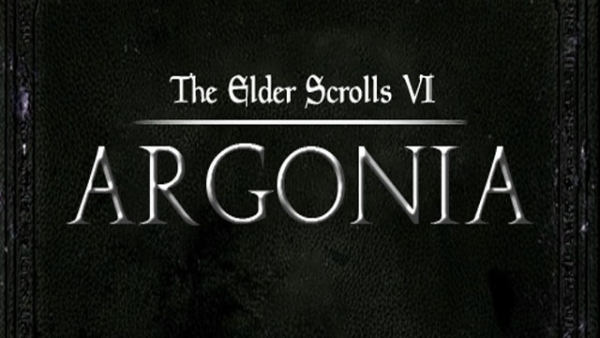 The Elder Scrolls will surely be part of the Bethesda pre-E3 2015 press conference. The speech about the series will probably start from The Elder Scrolls Online: Tamriel Unlimited, with some sort of data reporting about the launch of the new version and an update regarding console versions. Then, it is probable we will hear the first few details about the team working on the next single-player iteration of the franchise – it should be dubbed The Elder Scrolls VI: Argonia, according to rumors – but I doubt we will have something more than that. They are prototyping it, they are in the very early stages of concepts and this kind of stuff, so we won't see anything about Argonia (or whatever) before Fallout 4 releases with the full cycle of downloadable contents on the market.