Top 5 PS4 Headsets To Buy During Holiday Season 2015
PlayStation 4's mono headset is largely disappointing in both audio quality, even though (at least while talking about chat) some improvements have been done in the last few months, and build. We all know it and feel your pain, but luckily enough there are a lot of alternatives you can choose from depending on the degree of quality you are looking for and the amount of money you want to invest on a gaming headset. Let's take a look, then, at the top 5 PS4 headsets to buy during holiday season 2015.
1: PLAYSTATION GOLD WIRELESS HEADSET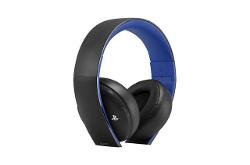 Coming at just $100, PlayStation Gold Wireless Headset is the best offer in terms of pricing and quality you will find out there for your PS4. This headset allows you to differentiate each audio source thanks to the simulated surround sound, while providing comfort in longer gaming sessions with a lightweight construction comprising sturdy plastic and faux-leather earcups. It also lets you prepare game-specific profiles and access some pre-sets.
BUY: PlayStation Gold Wireless Stereo Headset – Jet Black
2: TRITTON KAMA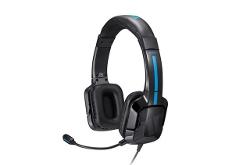 Tritton Kama is for those who are not willing to spend too much dollars in headsets but don't want to sacrifice audio quality, as it costs just $30. While allowing you to hear voices and in-game audio louder and clearer than you would expect, Kama also includes a flexible boom mic and inline controls for adjusting sound on the fly.
BUY: TRITTON Kama Stereo Headset for PlayStation 4
3: ASTRO A50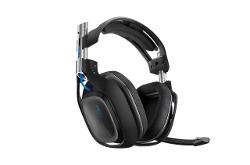 We have seen so far the best PS4 headset in regards of the quality/price value and the less expensive, but now let's take a look at the "premium" offers. Costing $300, Astro A50 is surely the most expensive PS4 headset you will find in this list, and allows you to have 5.8GHz wireless technology and virtual 7.1 surround sound. The unidirectional mic isolates your voice from surrounding background noise and a built-in feature lets you engage the mute function by flipping the boom upward. It also supports three distinct EQ modes.
BUY: ASTRO Gaming A50 Wireless Headset
4: TURTLE BEACH EAR FORCE PX4 WIRELESS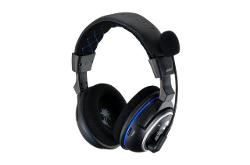 When it comes to top class headsets, you surely can't ignore Turtle Beach. The Ear Force PX4 Wireless offers up to 15 hours of consecutive performances and simulated 7.1 surround sound. It also includes an adjustable headband with breathable cushioning, a dynamic chat boost function and separate volume controls. You will find some EQ pre-sets, too, made for boosting the treble and vigorous bass response.
BUY: Turtle Beach Ear Force PX4 Wireless Dolby 5.1 Surround Sound PlayStation 4 Gaming Headset
5: KINGSTON HYPERX CLOUD II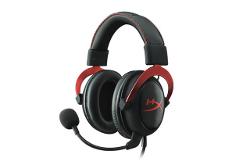 Costing $150 ($99, a discount of $50 from AMAZON), Kingston HyperX Cloud II made of cross-platform support one of its most important selling points. It also features 53mm neodymium drivers for full-bodied sound and excellent passive noise cancelation, and individual volume controls for sound and mic. Two colors available: red or gunmetal.
BUY: HyperX Cloud II Gaming Headset for PC & PS4 – Gun Metal