Top 5 Xbox One Headset Choices For Holiday 2015
Last week we published a top 5 of PlayStation 4 Holiday 2015 headsets, and now of course it's time for Xbox One to receive the same treatment. Microsoft's console is going to embrace a lot of triple-A titles this fall, among those we find Halo 5: Guardians and Rise of the Tomb Raider, so you might want to buy a great potential headset for you to have a perfect listen to the game you love or, also, your teammates in the online multiplayer modes.
Let's kick off with the best headset you can now find on the market for Xbox One by price and quality.
Turtle Beach Ear Force XO One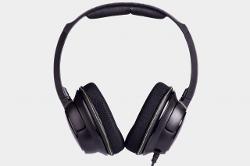 This Turtle Beach model only costs $80 and we can easily define it the best on the market when it comes to quality at a good price. It's an entry level model, anyway it ships with a high-quality removable mic and really comfortable mesh ear cushions for long sessions. If you need a new headset, you should undoubtedly give this a try. BUY IT NOW.
Astro A50 Xbox One Edition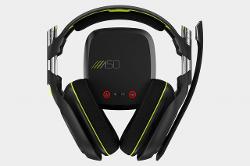 We couldn't miss the Astro premium solution for our Xbox Ones, so here we are: Astro A50 Xbox One Edition costs $300 and comes equipped with Dolby Digital 7.1, three varied EQ modes, and wireless 5.8 technology. The futuristic design is also something you will fall in love with. BUY IT NOW.
Polk Audio 4Short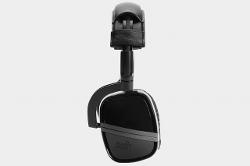 Being the first Polk effort in the gaming headset, this 4Short is a good offer especially when it comes to price: $130. You can choose your own color among three and the elegant design won't let you down when it comes to leaving it in the living room. The mic has two options for positioning so you can always choose where it has to be, especially when you don't need it at all. BUY IT NOW.
Astro A40 Xbox One Edition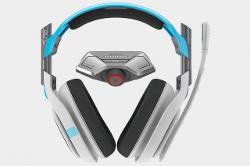 There's a less expensive Xbox One Astro headset, too, and luckily enough it's not that bad. A40 Xbox One Edition features a polished exterior design and a magnetic speaker tag system that provides further customization if desired. The resulting audio quality is impressive, and also takes in account MixAmp M80, which allows you to adjust your game-to-voice balance and choose from up to three different EQ modes for gaming. BUY IT NOW.
Xbox One Stereo Headset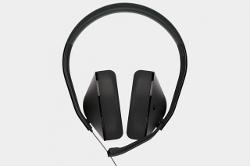 Xbox One Stereo Headset features a retractable microphone and comfortable cups, along with a glossy black design that pairs well with the console's sleek frame. Really much better than the standard chat headset included with Xbox One, and an option you can consider at only $60. BUY IT NOW.