Top 6 new IPs to look forward to in 2013
Here is the list of brand new IPs that will take the gaming world by Storm in 2013. Check out the list below. The Last Guardian and Agent are also included in the list. Both games have seen numerous delay, but this time around i am keeping my finger cross and just hoping that things will worked out perfectly for them in 2013.
Which games are you looking forward to in 2013? Let us know in the comments section.
The Last of Us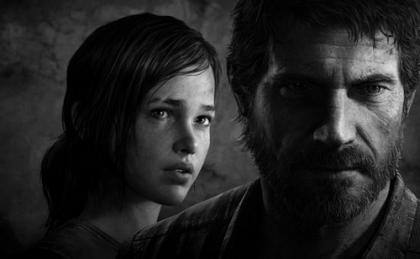 Survive an apocalypse on Earth in The Last of Us, a PlayStation 3-exclusive title by Naughty Dog. Here, you will find abandoned cities reclaimed by nature. Here is a population decimated by a modern plague. Here, there are only survivors killing each other for food, weapons, or whatever they can get their hands on. Here, you find no hope.
Joel, a brutal survivor, and Ellie, a brave young teenage girl who is wise beyond her years, must work together if they hope to survive their journey across the US.
Watch Dogs
Watch Dogs is a ground-breaking open-world action-adventure game called designed by a team comprised of industry veterans from blockbuster franchises like Assassin's Creed, Rainbow 6 and Far Cry. Watch Dogs blends cutting-edge technologies and sophisticated game design into a realistic and living open world where players must use any means at their disposal to take down a corrupt system.
Tomb Raider
Tomb Raider delivers an intense and gritty story of the origins of Lara Croft and her ascent from frightened young woman to hardened survivor, armed with only raw instincts and the physical ability to push beyond the limits of human endurance. Superb physics-based gameplay is paired with a heart-pounding narrative in Lara's most personal, character-defining adventure to date.
Beyond Two Souls
From the makers of the award-winning Heavy Rain™ comes a unique, psychological action thriller. Featuring a brand-new game engine, a compelling, original story, and a top-notch Hollywood cast; Beyond: Two Souls offers a sophisticated, technologically advanced, immersive gaming experience on PlayStation 3.
Live the remarkable life of Jodie Holmes, a young woman who possesses supernatural powers through a psychic link to an invisible entity. Experience the most striking moments of Jodie's life as your actions and decisions determine her fate. As she traverses the globe, Jodie will face incredible challenges against a backdrop of emotionally-charged events never before seen in a video game.
Now the other two games i have mention below have seen numerous delay, but this time around i am keeping my finger cross and just hoping that things will worked out perfectly for them in 2013.
The Last Guardian
The Last Guardian is the third game by the acclaimed development staff behind ICO and Shadow of the Colossus. In the game, a young boy and a bizarre, gigantic creature form a heartfelt bond as they attempt to maneuver their way through an unfriendly world.
Agent
Agent was announced way back in 2009 at E3 as a PS3 exclusive game. The game is set during Cold War, and is produced by Rockstar Games, the makers of Grand Theft Auto and Manhunt.