Top 7 Announcements From E3 2015 That Were Mind Blowing For PS4 and Xbox One Owners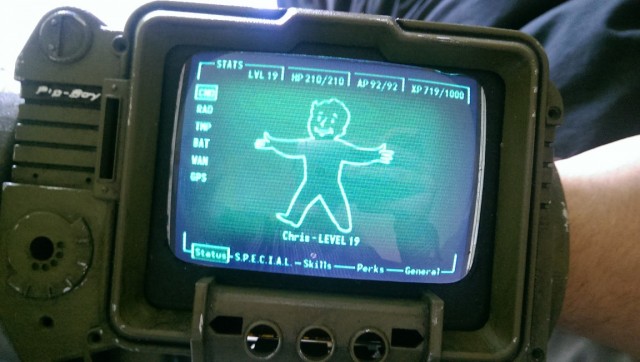 E3 2015 is over, and it's now time to go and see what's gone right and what's gone wrong during the last, crazy week of video game passion. From Los Angeles, California we have witnessed many announcements, something we were expecting, something else that has surprised us and we haven't been able to foresee. Other things we heard and saw have disappointed us. So, what could be better than a top and flop article to check both the good and the bad news from the latest E3? Starting with Top/Good Announcements From E3 2015 That Blew Our Mind.
TOP/BEST
FOR HONOR
In development at Ubisoft Montreal, For Honor is a new IP that will bring you in a fantasy medieval setting where a war is in place between three different factions: the Legions, the Warborn and the Chosen. The game will support both a solo campaign and a PvP or co-op multiplayer experience, which has been shown at E3 2015. The new control system dubbed Art of War will grant control over every single aspect of weapons and fights. Technically speaking, the game looks amazing: we don't know on which platform the gameplay we've seen has been taken from, but surely enough graphics are really good at this point. Ubisoft, don't disappoint us this time around… For Honor is slated to release in 2016 for PC, Xbox One and PlayStation 4.
FINAL FANTASY VII REMAKE
The original Final Fantasy VII has been released in 1997, when Square Enix was still called Squaresoft, and Japanese role-playing games were still turn-based. During these 18 years, many things have changed, especially the perception people has of the Final Fantasy series. With Final Fantasy XV, for example, Square Enix is going along the open world path inspired by the success of titles such as The Elder Scrolls V: Skyrim. So it feels a bit strange or even unlikely that the publisher and developer could make a u-turn and get back to its roots. That's why it has already promised the team will work on changes on both gameplay and storyline to make the game feel "modern". Fingers crossed on this.
SHENMUE III
The legend relives, as Yu Suzuki went at PlayStation E3 2015 press conference to announce the beginning of a crowdfunding campaign on Kickstarter for Shenmue III. The announcement was long hoped but we can't say it was expected, since rights' owner SEGA repeatedly defined a Shenmue sequel something too risky in financial terms. Hence the idea of bringing the game on
Kickstarter to test people's desire for a third chapter and finally back it with Sony's financial resources, even though we're yet to know if the game will end up being only for PS4 and PC or something more tasty is about to come
STAR WARS BATTLEFRONT
We just needed DICE to confirm the good things that emerged about Star Wars Battlefront at the Star Wars Celebration a couple of months ago, and they did it. Battlefront was among the few things that actually sparked at Electronic Arts E3 2015 press conference: the game looks brilliant in terms of graphics, something really next-gen we would say, and seems to have a very strong gameplay based on the experiences of both Battlefield and the previous iterations of the Battlefront franchise. November couldn't look so far, far away.
MICROSOFT 2015 LINEUP
Microsoft spent almost its entire E3 2015 press conference confirming Xbox One is going to have amazing fall and holiday seasons in terms of software portfolio. Forza Motorsport 6 confirmed what's good in the series adding rain and nighttime racing, Rise of the Tomb Raider looks pretty solid and improving on the previous reboot chapter, Halo 5: Guardians is just the Halo you would expect and implements some new features like the Warzone modes or the more modern look of weapons & Spartan tools. Furthermore, Rare Replay compilation and Gears of War Ultimate Edition got unveiled, and they're just a few months from the official release: superb.
BACKWARD COMPATIBILITY FOR XBOX ONE
Already available for Preview Program members, backward compatibility will officially launch in October 2015 and will allow players to have at their disposal more than 200 games in time for the holiday season. This unexpected move will help Xbox One to bring in the loyal Xbox 360 fanbase that hasn't made the leap to the next-gen console yet, according to Microsoft. Will this be enough to beat PlayStation 4 this holiday season? While you figure this out, we'll be here playing some Mass Effect on Xbox One.
FALLOUT 4
We learnt about Fallout 4 existence a couple of weeks before E3 2015 started, but we didn't lose hype for it anyway. It just go bigger and bigger as we were approaching Bethesda's first ever E3 press conference, which was actually great thanks to DOOM and Dishonored 2, too. What was surprising about Fallout 4, apart from a confirmation graphics will be amazing even though the first in-game trailer was a bit disappointing, is that Bethesda is really taking all it has learnt from Skyrim (including the housing component, for example) and bringing it in the Fallout franchise. Boston confirmed to be the actual location of the game and the dialogue system being smoother than ever are just a few of the things that we enjoyed most. Ah, the release date announcement was great, finally: November 10, 2015.
E3 2015
The most successful thing at E3 2015 has been… E3 2015. For the first time in almost ten years, E3 reached the milestone of 50.000 gamers visiting it last week. Last time it was 2006, then happened the complete reboot of the event as a business affair, with attendance being as low as 5-10k people in 2007 and 2008. Another signal of E3 2015 working at its best has been the audience on Twitch: there have been peaks of 500.000 simultaneously looking at a single stream. 4-5k people have been guests of exhibitors, furthermore. E3 2016 will kick-off on June 14, next year.