Top Six Must Buy PS3 Exclusive Games in 2013
2013 is going to be the year for Playstation 3 gamers as Sony has pretty strong exclusive line-up for their leading console. From God of War: Ascension to The Last of Us, Sony has ton of exclusive games that PS3 gamers can keep their eye on. Here are SIX gorgeous looking PS3 exclusive that PS3 gamers can look forward to in 2013.
Ni no Kuni: Wrath of the White Witch: January 22, 2013
Ni no Kuni: Wrath of the White Witch is an epic tale of a young boy, Oliver, who embarks on a journey to become a master magician and bring back his dead mother from the parallel world of Ni no Kuni. Along the way he encounters some extraordinary characters, many of whom become helpful allies. They guide Oliver as he explores the vast world and learns the magical skills that will make him strong enough to face his most deadly foes, and ultimately survive an encounter with the White Witch herself.
The world of Ni no Kuni actually runs parallel to the real world. Players will be able to travel between the two. Characters who appear in one world appear in the other as well, but with different roles in this unique RPG experience.
God of War: Ascension: March 12, 2013
God of War: Ascension returns players to the storyline of the epic God of War franchise. Join Kratos as he seeks freedom, redemption and the clarity to avenge his family. Or seek your own glory in epic 8-player mutliplayer battles.
The Last of Us: TBA 2013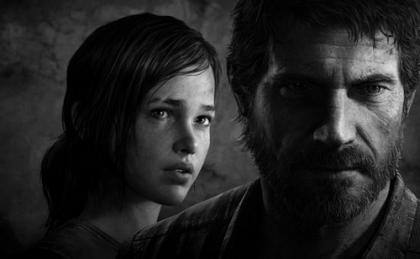 Survive an apocalypse on Earth in The Last of Us, a PlayStation 3-exclusive title by Naughty Dog. Here, you will find abandoned cities reclaimed by nature. Here is a population decimated by a modern plague. Here, there are only survivors killing each other for food, weapons, or whatever they can get their hands on. Here, you find no hope.
Joel, a brutal survivor, and Ellie, a brave young teenage girl who is wise beyond her years, must work together if they hope to survive their journey across the US.
Beyond: Two Souls: TBA 2013
From the makers of the award-winning Heavy Rain™ comes a unique, psychological action thriller. Featuring a brand-new game engine, a compelling, original story, and a top-notch Hollywood cast; Beyond: Two Souls offers a sophisticated, technologically advanced, immersive gaming experience on PlayStation 3.
Live the remarkable life of Jodie Holmes, a young woman who possesses supernatural powers through a psychic link to an invisible entity. Experience the most striking moments of Jodie's life as your actions and decisions determine her fate. As she traverses the globe, Jodie will face incredible challenges against a backdrop of emotionally-charged events never before seen in a video game.
Now the other two games i have mention below have seen numerous delay, but this time around i am keeping my finger cross and just hoping that things will worked out perfectly for them in 2013.
Until Dawn: TBA 2013
One night, you and seven other teenagers are on a remote mountain on the anniversary of your friend's mysterious death. The power's out, there's no phone reception and you're trying to get the hot cheerleader to notice you. What could possibly go wrong? Keep your friends alive during a night of horror in the spooky cabin-in-the-woods game Until Dawn, designed to give players the ultimate interactive experience in fear via the PlayStation Move controller.
Tales of Xillia: TBA 2013
Tales of Xillia follows Jude Mathis, a clever medical student attending school in the capital city, and Milla Maxwell, a mysterious woman accompanied by four unseen beings. Players will be able to choose either Milla or Jude at the outset of their adventure through the world of Rieze Maxia, where humans and spirits live together in harmony. The kingdom of Rashugal has been experimenting with a powerful device that has been draining the mana from the world. Realizing the harm it is inflicting on the world, Milla and Jude set off on a journey to destroy it and restore the mana back to the world. Over the course of the game their lives will intersect with a vast ensemble of characters that will teach them the strength of unwavering conviction.
Players will engage enemies with the critically acclaimed Linear Motion Battle System that the Tales of series is famous for. The system allows for real-time movement and attacks, giving the player a more tactile role in the midst of fights. The battle system in Tales of Xillia has been upgraded to Double Raid Linear Motion Battle System to let two characters combine their attacks to utilize devastating dual-character attack, letting fans strategize the best party setup for their style of play.
Let us know in the comment section below, which PS3 exclusive game are you looking forward to in 2013?