Who's Going To Be The New Nintendo President After Satoru Iwata: Shigeru Miyamoto or Genyo Takeda?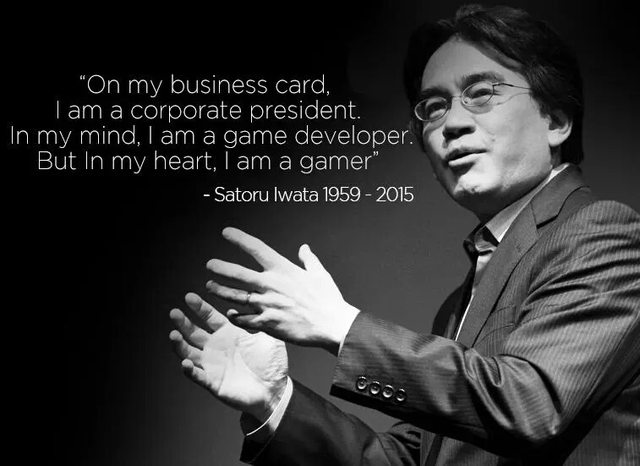 The whole world has been shocked by the news that, just a few days ago, Mr. Satoru Iwata has passed away. Even though he missed last year's E3 due to a bile duct illness, he was said to have recovered and was part of Nintendo's E3 2015 coverage at the Digital Event. But it's unlikely that Nintendo didn't know what was going on with him and, as any other company, it might have been already looking for someone capable of replacing him in the role of president. At this point, it is not clear if there's someone able to do it as Mr. Iwata did, launching successful consoles such as Wii and the DS family, gaining popularity for him and his company after GameCube's failure. But there's a couple of names out there that look pretty interesting: let's check them and see if they're suitable for this charge.
First of all, let's make it clear what a man or woman really needs to be a good president for Nintendo. I think Nintendo is looking for someone who's willing and able to lead the company in the same direction Iwata was bringing it, simply because, especially in the last part of his life, he started a process of slight yet strong change with DeNa partnership and NX. So, while he or she has to be a traditionalist, Japanese corporate man, it's not going to be a guy who's only spent years as an executive in Nintendo without really understanding what makes the Kyoto's giant so special.
SHIGERU MIYAMOTO
Shigeru Miyamoto as president of Nintendo would be a dream come true for many fans out there, but he has only one of the two things that I think a man requires to be Nintendo president. Being Mario's father, he actually knows Nintendo's DNA, he is a man who knows what people want from Nintendo and, furthermore, he is a creative one, so he could really give much in the process of helping the company shape in something more in the future. But he is not a corporate man, he is not one who has spent years in the executive staff and know nothing about how such a big company has to be handled. Iwata-san started up his career as a programmer too, but he had so many years to learn how to run a company, while Miyamoto would have at his disposal just a few months and I'm not even that sure he would enjoy leaving his duties at Nintendo EAD (he serves as VP there, basically he is the supervisor of all Nintendo's first-party gaming projects).
GENYO TAKEDA
Genyo Takeda, in that regards, seems to be almost perfect. He is said to be the man behind Wii, as he was the one who stated Nintendo needed a completely new user interface to get out of the GameCube's flop. He was right, substantially making motion gaming one of the last revolutions we witnessed in gaming. There are only two cons: he is 66 years old, so it doesn't look like the man who could lead the company for so many years before asking for a break, and he is not only not popular at all, but he doesn't even seems the kind of man who has enough humor to be involved in those funny Nintendo gags. That's why, in case Nintendo should choose him, we might be going to see Miyamoto-san and Reggie Fils-Aime much more exposed in media conferences.
CONCLUSION
What looks pretty clear now is that Mr. Iwata's death has left a huge whole not only in Nintendo but in the video games industry, too. It will be hard to replace since he had some peculiar characteristics I honestly don't see in anyone else. You would need a Japanese president capable in handling corporate stuff, with a great dose of irony and respect for both people who are within the company and outside of it. Sony's Kazuo Hirai is on the right path to get there, but apart from him I don't see many other men or women out there with these features. So, it looks like Nintendo could require a team effort. Reggie Fils-Aime could be perfect to discuss with both press and customers outside of Japan, while Shigeru Miyamoto could still lead the creative stuff in both consoles (even though he said he didn't want to be in charge with hardware anymore after Wii U) and software. Genyo Takeda could be the next president, handling the most boring but business-wise useful side of the company (corporate stuff, relationship with investors and partners) and providing suggestions for the hardware. I understand it's not so fascinating but… it could be the best solution to keep Nintendo rocking as it did under Iwata.