10 Most Disappointing Video Games Of 2017 And Why
We had seen plenty of title in year 2017, some of them had their marked on gamers, while some just faded with time. Among these titles a few were able to maintain their position on top charts, some felled because gameplay mechanics while some were destroyed by controversies. In this article will point out the worst game of Year 2017 with the possible reason behind.
2017 is about to end, and there is hardly any launch, 2018 is going to gift us lot of new and amazing titles for the brand new console Xbox One X, we can expect a lot of 4K this time. But talking about the past a few games were built with high expectations. They felled due to controversies that affect their revenue as well as reputation. There is possibility that the game developers would learn a lot from such events. Let's begin with the list. (Games are sorted on the basis of its release dates.)
Worst Video Games of Year 2017
For Honor: Release Date – 14 February 2017
For Honor is a hack and slash fighting game released on PlayStation 4, Xbox One & Microsoft Windows. It was mainly a online multiplayer game, but has a story mode also. Due to a lot of network issues and matching making problem, many gamers complained about their bad experience. Gamers were also not happy with the game revenue model, first they have to pay around $60 to purchase the game and then buy in-game items through micro-transactions.
1-2-Switch: Release Date – 14 February 2017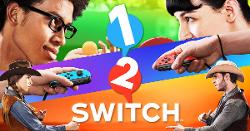 1-2-Switch is a Nintendo Switch exclusive party game. Switch was a hit on its launch but only a few games were able to make their way to top charts on this platform. Players were disappointed with the price of this game, many thought it would be pack-in game that comes with Switch. This annoyed many and there were not many ready to pay the retail cost of this game.
Mass Affect: Andromeda – Release Date – 21 March 2017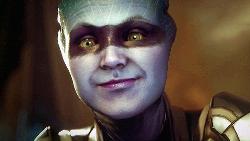 This is one among the big titles this year. The game does not face failure because of pathetic facial animation, but due to the sluggish Frostbite game engine. Due to its limitation the game was unable to give players a good inter-galactic battle experience. Frostbite is ideal for single-player games and building up RPG's in it is a headache. Multiplayer was also not enticing at all, many players expressed their bad experience around the web.
Lawbreakers: Release Date – 8 August 2017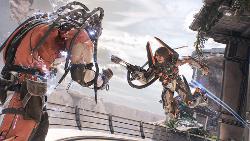 Lawbreakers is a multiplayer first-person shooter game released on PC and PS4. Two team of 5 players compete with each other in a objective based match. One team play as the Law, and other as the Breakers. This game is one among the biggest flop of this year. After the launch the game garnered low interest that result in poor player base. This is possibly due to a bad timing at launch as there were few big titles in the line, and many had already tested this game a lot during its pre-release. Also many complained about the fast speed of gameplay. The game before release was showcased as free-to-play but later at the release it was charged that also affected its reputation.
Destiny 2: Release Date – 6 September 2017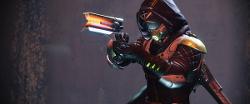 Destiny 2 was released on PlayStation 4, Xbox One & Microsoft Windows. The game created a good hype through its initial trailers at the start, but later slowly players lost their interest in it. Many are taking it as a short term success. One possible cause is the less amount of fresh content in the game. Players get bored really fast once they are able to explore everything in it. There were no new classes, aliens species introduces in the new Destiny 2. A lot of things were familiar. Gamers were missing a lot of features which the reported on the official Bungie forum. The game took a good pitch at launch but slowly it felled down and disappeared from the charts.
Middle-earth: Shadow of War: Release Date – 27 September 2017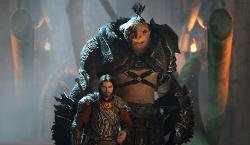 Middle-earth: Shadow of War was released on PS4, Xbox One, PC and later on Android & iOS. The game face failure due to linear gameplay, also players have to work really hard to complete certain task. The game revenue model is one of the reason that forces players to buy loot boxes in-order to get powerful items. The game is competitive enough, but in-order to upgrade your character you have to struggle a lot or else you can pay-to-win that affected interest of players.
WWE 2K18: Release Date – 17 October 2017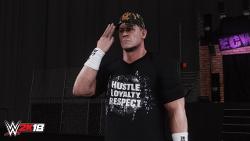 WWE 2K18 is a professional wrestling video game that was released on Nintendo Switch, PS4, Xbox One and Windows. The game was well on other platform, but Switch version was feeble. The game faces graphical bugs and has limited modes. So it is a weaker version of what we see on other platforms.
Wolfenstein II: The New Colossus: Release Date – 27 October 2017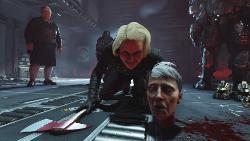 Wolfenstein II: The New Colossus came on various platforms like Nintendo Switch, PlayStation 4, Xbox One, and PC. The game failed in terms of features compared to its predecessor. One reasons shared by many gamers on online communities was the game is short and it was overpriced. Another major reason why it failed was the launch time where games like Destiny 2 and Battlefront were around. More and more gamers traffic were drawn towards these two games.
Star Wars Battlefront II: Release Date – 17 November 2017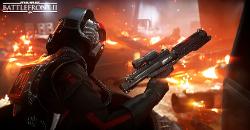 Star Wars Battlefront II was released on PlayStation 4, Xbox One and PC. The game came out with a bang and so its micro-transaction controversy that almost destroyed this games reputation. At the end of 2017, Battlefront 2 can be counted under one of the biggest failure. The revenue model disrupted many and a rage against the game was fairly visible on various communities online. There are locked characters and to get them players have to spend pretty long hours which frustrated them. Next comes the loot-crates, once again where micro-transactions were first introduces but after seeing the backslash from gamers EA dropped the plan. This has already done a lot of damage to the game reputation.
Yooka-Laylee: Release Date – 14 December 2017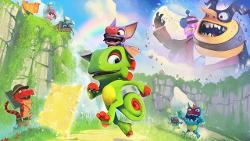 Yooka-Laylee came out first for PC, PS4 and Xbox one in April and then for Nintendo Switch in the month of December. The game trailers gave out a impression of a cool platformer with awesome gameplay style. Players faced a lot of issue with the game controls that did not worked well on Switch. Also the camera angle also affected a lot followed by annoying voice acting.
This is our list of worst games of 2017, what are your views on the same. Which one you think are missing, you can share your views in the comments section below.