Destiny: Facts you should know to about Bounties and Tracker
First of all, do you know what are the Bounties? If you are level 4 Guardian then you should be well aware of Bounties, in case you are not, here is a small and sweet introduction to Bounties: "Bounties are nothing but missions available to Guardians of Level 4. Missions are consist of tasks like killing enemies or certain species etc, once you finish the mission you'll be rewarded with said amount of Bounties. Who offers Bounties? Xander 99-40 and Eris Morn in the tower. "
Xander 99-40 is the Bounty tracker which keeps track on the Guardians and rewards Guardians upon completion of Bounty tasks.
Let's move on with main moto of this article, Facts of Destiny Bounties and Tracker.
1) Eris Morn the Sole Survivor
Sole Survivor? yes she is. The only survivor and a former Guardian. Sole survivor of an ill-fated raid on the Hive's lunar fortress. As i mentioned few lines back she offers bounties. She offers gears too.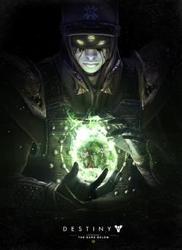 After the first charge to take back the Moon, Eris and rag-tag fireteam sacrificed everything to return in the search of the hive called Crota, and her light was taken away by Crota. Eris' warnings for Crota powers are often ignored as madness. She operates as hidden Ikora Rey guardian (a clandestine group of Guardians) who quietly infiltrate enemy strongholds and gathers vital intel for the Warlocks.
2)  Bounty Tracker helps you to Level up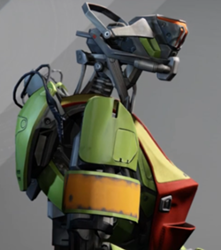 Xander 99-40 bounty tracker helps you to level up. It will offer you 14 different Bounties to choose from out of which you can chose max 5 bounties. So choose wisely, because your chances are dependent on those bounties.
3) Exchange Vanguard Mentor Missive for Exotic Bounties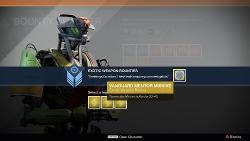 Vanguard Mentor Missive is exotic item which can be taken to Xander 99-40 for exchange of 3 exotic bounties, out of which only one can be selected. How are Exotic Bounties triggered? You may receive Vanguard Mentor Missive as random award for turning in bounties after reaching level 20. It's completely Random.
Learn more: How to get Destiny Exotic items, Engrams, Weapons, Vanguard Armory and more Talking to The Tower NPCs
4) Suits your Style
Ahaa! So guardians if you think the bounty you choose does not suit your style, not to worry you can get back to the Bounty tracker and get something that suits you.  You can collect your Special events bounties from their specific vendors, these bounties were previously handled by Bounty tracker.
5) Surprise "Ball"
When you get to Tower of Bounty Tracker, you will find the ball to the right on some crates. Your touch will purple ball to fly up in the air. It's good to have a distraction.