FIFA 16 Guide: How To Get The Maximum Reward In FIFA Ultimate Team With FUT Draft
FUT Draft is the biggest introduction when it comes to FIFA 16's FIFA Ultimate Team, offering a new challenge for experienced players and an interesting way to have newcomers engaged with this acclaimed game mode. Here's how you can take advantage of it to grab the biggest reward possible.
The new mode will test your team building skills as you pick the best fit for each position from a five-player draw. Draft a squad and challenge opponents in a series of up to four matches to win the biggest reward possible. Remember you will need 15,000 coins or 300 FP to access FUT Draft.
Select a Formation
First of all, you will have to choose a formation among those available from the start-up. Be careful while you do this, as the formation will somehow determine your chances to win the row of four matches and get the maximum reward in terms of packs and coins. A more common formation will allow you to have a greater chance to select the best players on the market, and so on.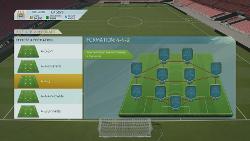 Select a Captain
Selecting a captain you give a precise imprinting to your team. If you choose an Argentinian top player or an Italian Serie A captain, then you will have to take in consideration this parameter when you complete your team, at least if you are willing to have more chemistry in your team and win all the matches that wait ahead.

Acquire the rest of the squad
That's it: based on the parameters you have selected so far, you now need to complete the rest of the squad. Don't forget to always have an eye on the chemistry of your squad, if you want to have your players at the top of their form.