How to Earn CryptoKeys in CoD: Black Ops 3
With the all new Super soldiers, Treyarch is also bringing back the Zombies mode in the game, also they are introducing to a new in-game currency called CryptoKeys or call it as Crypto Keys. This CoD: Black Ops 3 guide will show you how to obtain this currency and use with the Black Market in the game.
You need CryptoKeys in order to buy common and rare supply drops from the Black Market. You require 10 CryptoKeys to buy Common Supply Drops and 30 for Rare and these Supply Drops only contain Cosmetics. Sometimes along with Cosmetics it may include attachments variants, gestures and also Taunts which the players are looking for.
If you want to have a look at your Progress with the CryptoKeys you can also have a look at the action report shown in every match and in Black Market look at the progress bar to check your progress. 
How to earn easy CryptoKeys?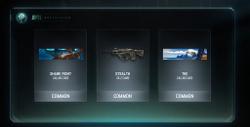 There is 3 easiest way to earn CryptoKeys in the game so far
1 CryptoKey per Multiplayer Match 
Complete the Dark Ops Challenges
This is yet to confirm that you might purchase the CryptoKeys with Real Money in the Black market.
We will confirm and update this guide for more ways to earn easy CryptoKeys in CoD: Black Ops 3. Stay Tuned for Black Ops 3 Guides.