Fallout 4: How to keep all 3 Factions after the Final Mission - Nuclear Option
We would like to inform you from the very beginning that this Guide is full of *SPOILERS* so only continue reading ahead if you don't bother with the spoilers of the game. This Fallout 4 Ultimate Ending guide will help you keep all 3 factions after the Final mission.
A number of Fallout 4 Players wanted more than one faction to end with, but the game story didn't allow you to. This Trick will help you alter some of the original game story and by the end of the final mission 'Nuclear Option' you will have all 3 faction - Railroad, Minutemen, and the Institute. If you still doubt it then have a look at the image below.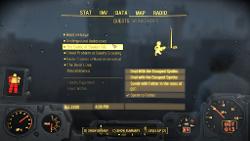 How to Get all 3 Factions
In order to get all 3 factions you need to reach to the following point for all the factions - Brotherhood of Steal, Minutemen, and Railroad:
Railroad - Underground Undercover
Minutemen - None active, but after the key point you will default to defend the castle quest
Institute - Battle of Bunker Hill(Don't shoot any turret and at the end free the Synths)
How to achieve the goal by completing this above active quest and save Paladin Danse in this process. All you need to do is go and inform the Father of the Institute that you decline his request and plans thus you will be banished by the Institute. Now you can actively fail the Underground Cover, but this will still keep Railroad as your Allies.
Talk to Desdemona, and she will ask you to use the Minutemen Army to defend the castle from the Synths. Go ahead and get ready to fight them, but remember what we have asked you to do(free Synths at the end). This way you can maximize your post-game to offer the most radiant quests after 'winning'. 
At the Final Mission, simply complete it anyway, regardless of which faction you choose. We choose the Minutemen to complete the final mission and here is the example we have. So Enjoy all 3 factions along your side even after completing the Final Mission.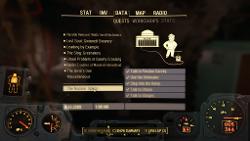 Credit: Thanks to Brechnor from SteamCummunity.