Fallout 4: Where to find Gold Bars Location Guide
Runnion out of Caps? This Guide will help you earn 1350 Caps instantly. All you need to do is locate the Gold Bars in the Wasteland. Each Gold Bar is worth 450 Caps and can give you 10 Gold Each. This Fallout 4 location guide will help you locate all 3 Gold Bars Location in the game.
Gold bars are just miscellaneous items in Fallout 4. There are 8 Gold bars  explored in the wasteland so far. From which 3 Gold bars are in sanctuary hills in a basement located given in the Map here.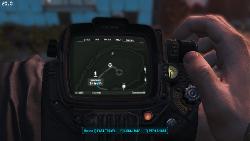 Once you Locate this place, look at the Basement - the doors are at the back of the house. You will Find the First 2 in the Plain sight and the third one is under a Shelf in the Basement.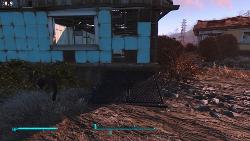 Other than this Location you can even hunt for another 4 Gold Bars in Bridgeway Trust inside the bank's vault. Also, one more in The Gilded Grasshopper quest. Once you have collected them all you are ready to sell them. Make sure you do not sell your gold anywhere in cheap rate. The Sink Central Intelligence Unit (SCIU) in Fallout 4 which can be found at Sink.
The Sink Central Intelligence Unit is an automated computer which acts like a merchant and can give you a decent deal of 14 to 16k. If you have any more Merchants with such deal do let us know in the Comments below.