Just Cause 3: How to get a Vehicles with Crash Bomb
This a Simple trick which many of the players might have already aware of, but we wanted every Just Cause 3 players to be the part of this fun. Crash Bomb Vehicles in Just Cause 3 are the vehicles which get blown after a certain amount of damage. This Just Cause 3 Guide will show the easiest way to get one of the Crash Bomb Cars.
Like all the other fun things to explore in the Just Cause 3 world, this is one of our favorite unadmirable one belled to do. Without any further ado, let's begin with this Crash Bomb process. It will hardly take few minutes to get this vehicle.
How to get a Vehicles with Crash Bomb
To Get one of these vehicles you need to locate the nearby Crash Bomb challenges and get started with the Challenge. Just After teh Timer Starts you get inside the Car and Then wait for 2-3 seconds.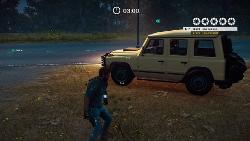 Now Press The Pause Button and then Select the 'Quit Challenge' option. Here the Challenge ends and you don't even lose the vehicle. Remember the Challenge is ended, but the Car is still charged with the Crash Bomb. SO You have ample of things to do with such Cars.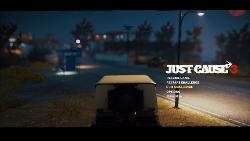 You can either ask the locals police to chase you and then BOOM! or get into a gang war and place this car right in the middle to get the effect or anything more from it. Go ahead and play with your new highly explosive vehicle.