The Witness - How to Solve The Tower Castle Hedge area Puzzle Solution Guide
The Witness is a 3D puzzle video game where the player wakes up alone on a strange island which is full of puzzles that will challenge and surprise on every single path. This Guide will show you how to solve the Tower Castle and Hedge area Puzzle in no time.
The Tower - Hedge is likely to be seen a tricky one all few players so we decided to post the hints and solution on how to solve them. Before we begin with this guide we would like to inform you that there are few SPOILERS so enter at your own risk. Let's begin with the hunt. 
How to Solve The Tower Castle and Hedge Area Puzzle
Once you start with the Tower area Puzzles we recommend going for the Hedge Mazes as they are the easier one then the other puzzle. Once you complete any of those mazes you must head to the tower and unlock this laser by solving the last puzzle.
How to Solve Hedge Puzzle
There are exactly four puzzles you need to solve in order to finish it with the tower puzzle. The Maze is easy to solve So lets get direct to the puzzles.
Puzzle 1:
Puzzle 2:
Puzzle 3:
Puzzle 4:    
Final Puzzle: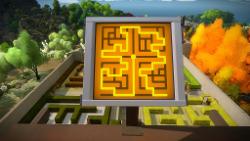 How to Solve Hedge II Puzzle
Hedge II Puzzle is one the right as you enter the Tower Castle. This is one tricky puzzle as you need to solve the puzzle first and then walk on the path which lights up as you walk over them. You have to draw a line the same way you've been drawing lines before, so you can't cross bank over.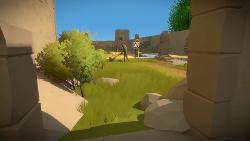 Puzzle 1:
Puzzle 2:
You need to actually cut off all of the black squares from all of the white squares.
Puzzle 3:
In order to complete this puzzle, you have to walk through the empty squares which are blocked off. Some of them have boards underneath and then you will be able to create this:
Puzzle 4:    
Final Puzzle: