Dying Light: The Following DLC - Walkthrough Part 3 - The Mechanic, Meet Bilal, Stanger in a Strange Land
We have gained Jasir's trust by redirecting the water to his farm with the help of Ali in Pervious Walkthrough Part 2 - Gaining Credence. Now allows us to stay at their farm and gain the other locals trust in order to get notice by the Faceless that is the priest who talks to Mother. Let's check out what Bilal has to offer us in this side quest.
Meet Bilal at the Gas Station
It's Nighttime and hey the game mechanics do change here time to time. During the Night there special zombies who can run faster and grab you like anything. Coming back to the story, you are now ready to help the locals in order to get noticed by the Faceless. So Go ahead and Talk to Bilal first, he is waiting for you at the Gas Station.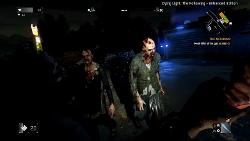 We recommend not to use your vehicle and walk to the Gas Station instead as the buggy's sound will alert the zombies and the special bread as well. Once you get near the Gas Station, the first thing to do is grab all the fuel and then climb up to meet the Seller, He has lots of Stuff to trade and sell. Later Head down and then get inside the building and on your right is the door where you will meet Bilal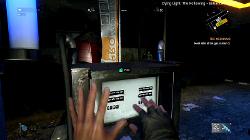 Stanger in a Strange Land 
Now that we know that Bilal is a mechanic and he can tune our ride, dude, that's one real thing we need to pimp my ride. He also showed you what the locals required to make them happy so lets Checkout the board he pointed to and grab some side quests.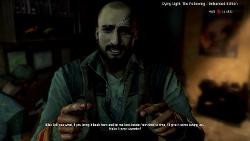 Help the Locals in order to get noticed by the Faceless
From Now you are all set to help Jasir and the Locals like Bilal and others. Go back to the farm and then collect the side quest which you need to complete and gain local's Trust. The Side quests will be hanging on the Blue door to the Left of the Jasir's desk and the Wall of Bilal's Room. Thus concluding this walkthrough and continue to gain trust in our next Walkthrough part 5.