Dying Light: The Following DLC - Walkthrough Part 9 - Crash Boom Bang, Mr. Volkan Dal, Tracking Device
After getting cured and immune to the Zombie virus with the help of Mother in the previous Walkthrough Guide part 8 - Gathering, Acolyte had informed us about some plane crash and he wants us to investigate the crash and see if there are any survivors left. Let's check out if there are any survivors and if any then what's the new twist and turns in Dying Light: The Following.
Crash Boom Bang
Once you complete the Side quest you can head straight to the marked crash site and start your investigation. This is one of the easiest and smart quests as you are about to get a new device and upgrade which will change your gameplay.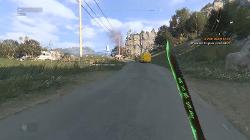 Check out the Plane Crash site
Head towards the Plane crash site. Once you get near the crashed plane you will be contacted by Fatin and Tolga who are twins and survived the plane crash. They will ask you to meet them in the deer blind. use the senses and locate them.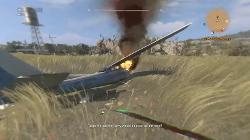 Reach the Twins
Avoid the zombies and head straight to the twins to know what went wrong and how they come here. They will tell you everything about how they started their hunt for Mr. Dal who flew high in the west. They will also hand over a Tracking device which can be used to find Mr. Dal. Pick up the device and let's get rolling. Remember the Beeping will start getting faster as you get closer to him. This is Fun.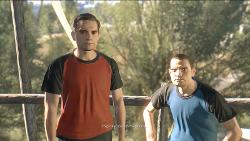 Locate Mr. Volkan
Here is the Spoiler so if you want to know the exact location of Mr. Dal then check out the image below or start hunting by yourself as this will be fun. You will be haunted by several beast so be careful.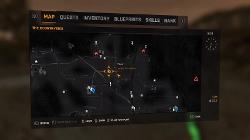 Now that Mr Dal's transmitter was found and not him so as per Fatin if we change our channel of the tracking device we can still find him. Continue your Hunt for Mr. Dal and you will end up coming back to Jasir's farm. This was a disappointment after so much of fun we found that Polat had Killed Mr. Pal as he had turned into a Monster and he also took his Shoes. Thus ending the Side quest and Continue with the Next Walkthrough Part 10 - We Don't Go There Anymore and Soothe All Poor Souls.