Dark Souls 3 Guide: How to Reset your Skill Points with an easy Trick
As you start Dark Souls 3, you will be setting up your character by distributing the skill points for Endurance, Power and so on. Once you start the game there is no way you can reset your Skill Points, but wait with this hidden door you can?  This guide will show you not to reset your Skill points but also changing your Appearance.
How to Reset your Skill Points
In order to Reset the skill points, you must enter the Cathedral of the Deep and if you are already known to the area then directly fast travel to the Cleansing Chapel. From there you must head to the right Shortcut door which will take you to the Boss fight with Deacons of the Deep.
If you want to know more about the Area check out our Cathedral of the Deep Walkthrough. So getting back to the Red Sign Soapstone there is Door which you need to Open and it will take you inside the room with a Bonfire and a Huge Red lady called Rosaria - Mother of Rebirth. Talk to her and she will ask you to join her covenant and once you agree she will help you reset your Skill Points and also with Change of Appearance if needed.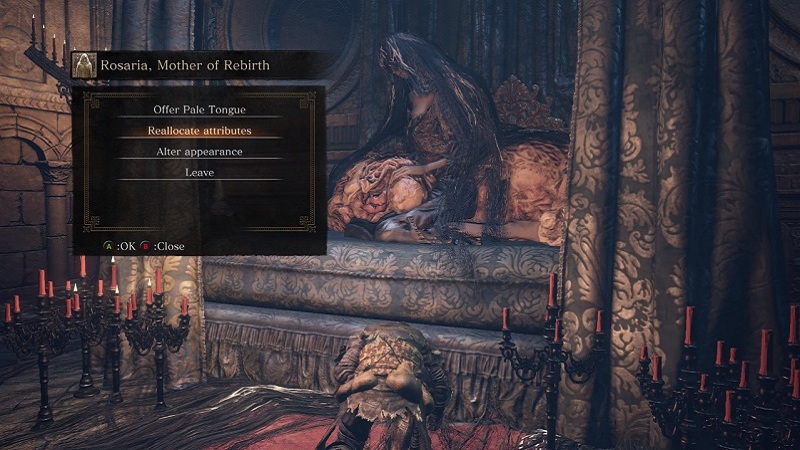 You will now have total 5 skill resets so you must be very careful as we have located only one reset which is the Rosaria so it's better to use it wisely. She won't allow you to reset it again and same goes for the Character Appearance. Thus Concluding the guide and make sure you visit our Dark Souls 3 Wiki page to know more about the game, collectibles and Boss Fights.