Pokemon GO - How to use Lure Modules and Incense Guide
Pokemon GO has become the biggest video game success on any platform to come to market in years. The Game actually takes you out of your house to explore the places and find different Pokemons, PokeStops and much More. What if you are at home and want to catch Pokemon right where you stand? This is possible if you know how to use the Lure Modules and Incense.
How to use Incense
Incense in Pokemon GO is an item which can be purchased and can be found at various PokeStops for free. As you star the game, you are given 2 Incense so that you can Capture Pokemons and level up fast. If you've already used them then Try buying from the Store for 80 PokeCoins for 1, 1500 for 8 and so on.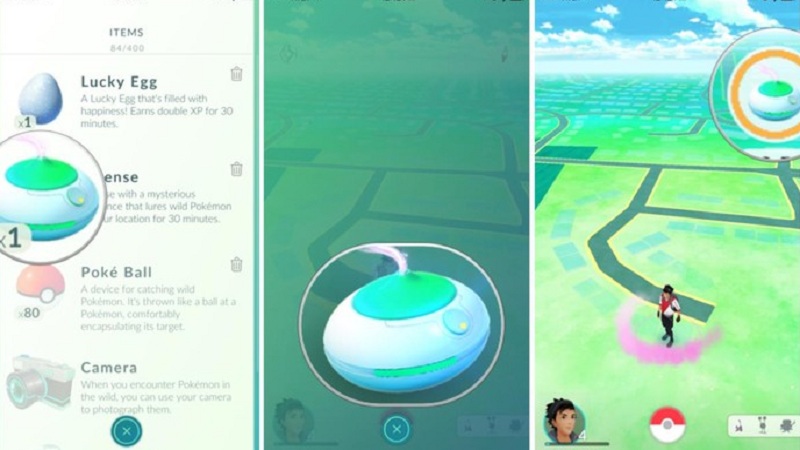 The Incense can be used only for 30 Minutes and if you are traveling with teams then all the players nearby are also affected. So To use the Incense you must Click on the Menu then select the Incense from the Items. Tap on the Floating Icon to activate and your 30 minutes timer will begin.
How to Use Lure Module
Another Great feature in Pokemon GO is the Lure Module. This item works more powerful and effective than the Incense as they are attached to a specific location. Just like the Incense you can purchase them and can be found at various PokeStops for free. You can purchase Lure Module for 100 PokeCoins for 1, 680 for 8 and so on.
To use the Lure Module you must have one and deploy it to any PokeStop nearby with a shower if pink petals around the stop. Like Incense the Lure Module will also be activated for 30 minutes and can be seen by all players and use them to capture the Pokemon attracted.
This was all about the Pokemon Go Items - Lure Module and Incense. If you want to know more about the Pokemon Go Guides then do visit out Pokemon Go Wiki Guide.