Batman Telltale Episode 2 Walkthrough - Children of Arkham and Crime Alley
In the first Episode, we were introduced to Harvey Dent, Oswald, Salina, and Falcone. The decisions you made in the previous episode will be carry forward in Children of Arkham. At the end of Episode One, we saw Falcone showed us the true gangsters of Arkham which were no other than the Wayne Family. So let's see what happens next in Episode 2.
Children of Arkham Walkthrough
Oswald becomes a new adversary as Bruce learns more about Wayne family legacy and Batman escalates the fight against crime and Corruption throughout Gotham.
Crime Alley
The episode starts at the Crime Alley where Bruce's parents were murdered and Alfred finds you after Falcone incident. Alfred shows you the Headline of the newspaper where the Wayne family has been declared corrupt. You get to react here in one of the three options:
They're trashing my family
You hid this from me!
This can't be true
We choose the first option to show the aggression over Falcone's answers. Talk to Alfred to know the truth and then tell him your money is not Corrupt. According to Alfred, Bruce's Father - Thomas, Hill, and Falcone were partners and to know more you can ask him 'They Worked Together' or 'I'm the last one to find out'. Finally, after Alfred tells you the truth tell him 'We're still family' so that he will remember you actions later in the game.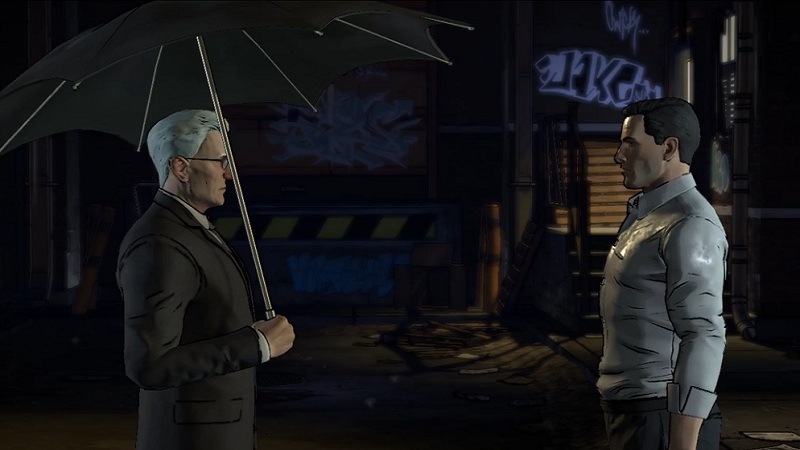 The Murder Investigation
Joe Chill was a regular thug and why did he murder your parents? Choose the option 'Someone got careless' to start remembering that incident 20 years ago. You will now have two pointers(Side Alley and Graffiti) to search and remember the past so go ahead and start the investigation. For Side Alley - choose the option 'Ask him why' to get to the root of the murder and for the Graffiti choose the option 'It's hard to see him as a criminal'.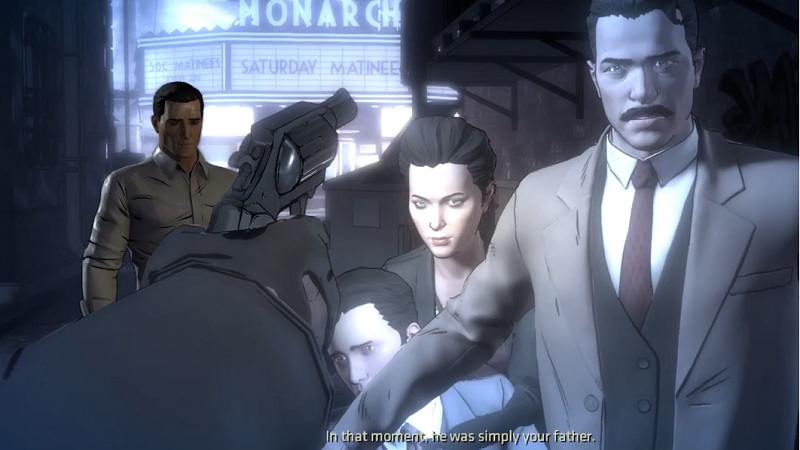 A new pointer will be highlighted at the Monarch Theater, once that memory finishes Bruce will remember the actual Murder scene once you start walking towards the side alley. You come to know that Joe was hired to Murder your family, but luckily you were saved by the time police showed up. You also see Thomas talking about Falcone making a mistake killing him, then takes his notes and Martha's chain and flies away.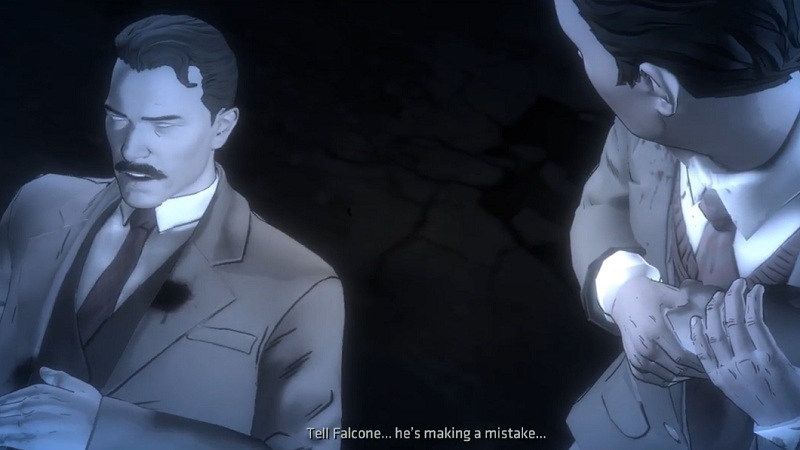 You need to Investigate Carmine Falcone to know the answers why did he hire Joe to assassinate Bruce's parents. Thus completing the First walkthrough and continue to the next chapter of Episode 2 - Confront Falcone, you can check out our Batman Telltale Wiki Page to know more about the Episode 2 Guide, Tips, and Tricks, Dialogues, and Results.