Total War - Battlefield 1 Walkthrough Episode 1 Chapter 2
After a good aircraft learning tutorial in Chapter 1 - Flight School, we will move on to the next main mission where the world is at war and you need to help your men to destroy the Fortress by defending them from German aircraft. So without any further ado, let's begin with the Chapter 2 and see what happens with Clyde Blackburn.
Total War Walkthrough
Destroy Enemy Blimps
After watching the cutscene, you will directly get into War Zone and the first objective is to destroy enemy Blimps. Just liked we practiced in the last chapter, use the same tricks and take down all 7 Blimps, but they are been defended by more than 10 enemy air crafts. Make sure you take them out as well.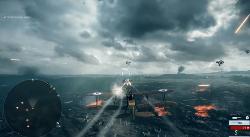 Destroy enemy AA Trucks
Once the Blimps are down, you see the ground enemies are trying to stop you. Your next objective is to take down 10 AA trucks. Use the same tactic used in the last chapter and switch your weapon to zoom and aim perfectly. Climb a little before engaging the ground and avoid the crash.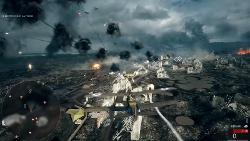 Protect the Bomber Formation
Now your Bombers are ready to take down the Fortress, but you see more enemy Aircraft are trying to stop them. Head back and take down all the fighters out from the range. There are 8 fighters you need to destroy or at least try to slow them down so that the Bombers make it to the Fortress.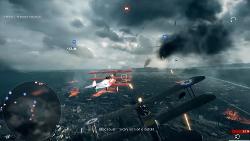 Engage Enemy Fighters
The Fortress is 75% damaged and another set of Bombers are on their way. Your objective is to stop and destroy the Fighters marked on your Map. Take down as many as you can before the Bombers arrive so that they can easily make it to the fortress.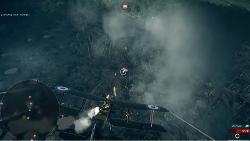 Protect the Bomber Formation
Just like we did before, again try to protect the Bombers and keep the fighters away from them. Finally, you will make it to the Fortress and watch the cutscene. Thus completing the second chapter of Episode 1. You can either continue to the next Chapter 3 - Carry Your Friend or check our Battlefield 1 Wiki to know more about the game walkthrough, collectibles and much more.