Blitz - Battlefield 1 Walkthrough Episode 1 Chapter 4
At the end of Chapter 3 - Carry Your Friend, we managed to survive all the way through the No Man's Land and also saved Wilson who, but got arrested by Rackham. In this mission, we need to destroy the German Fighters, Bombers, Airships and Seize the Flak Gun. So without any further ado, let's begin with the Chapter 3 and see what happens with Clyde Blackburn.
Blitz Walkthrough
Destroy Enemy Fighters
In the last chapter of Clyde Blackburn, you will again take control with your aircraft in order to survive from the German enemies. Once you get the control back, all you need to do is take down all the enemy aircraft. There are dozens of them and hardly 2 or 3 will be attacking you, so take this as your advantage and destroy as soon as possible.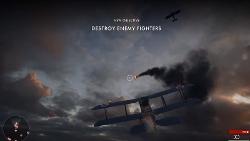 Destroy the Bombers
After Fighters, there are Bombers heading in our city and we must stop them before they destroy it. Here your mini-map has the main role as it will tell you which ship is close and try to take them down first. Remaining are easy, but try to avoid all the fighters which are trying to slow you down.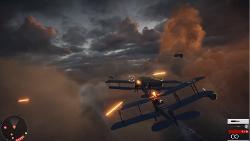 Destroy enemy Airship
Fighters done, Bombers done, now for the very first time, we will encounter the Airship which takes loads of damage and time in order to destroy. There are two Airships you need to destroy, so the best way is to fly in between them and fire rockets at them along with the normal fires.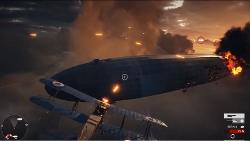 Seize the Flak Gun
Once you take one Airship down, a cutscene will start where one of the Flak gun guards will shoot your Aircraft and you crash land on the Airship. Make all the way to the top of the Airship and you will land one level down. Continue your way ahead towards the Flask gun, but first take down the three guards.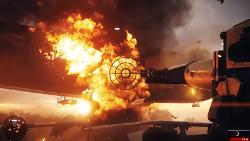 Once you make it to the another cutscene will play where you take control of the Flak gun and keep shooting at the Airship then another until the cutscene plays and finally Clay Blackburn survived. Thus completing the last chapter of Episode 1. You can either continue to the next Episode 2 - Nothing is Written or check our Battlefield 1 Wiki to know more about the game walkthrough, collectibles and much more.